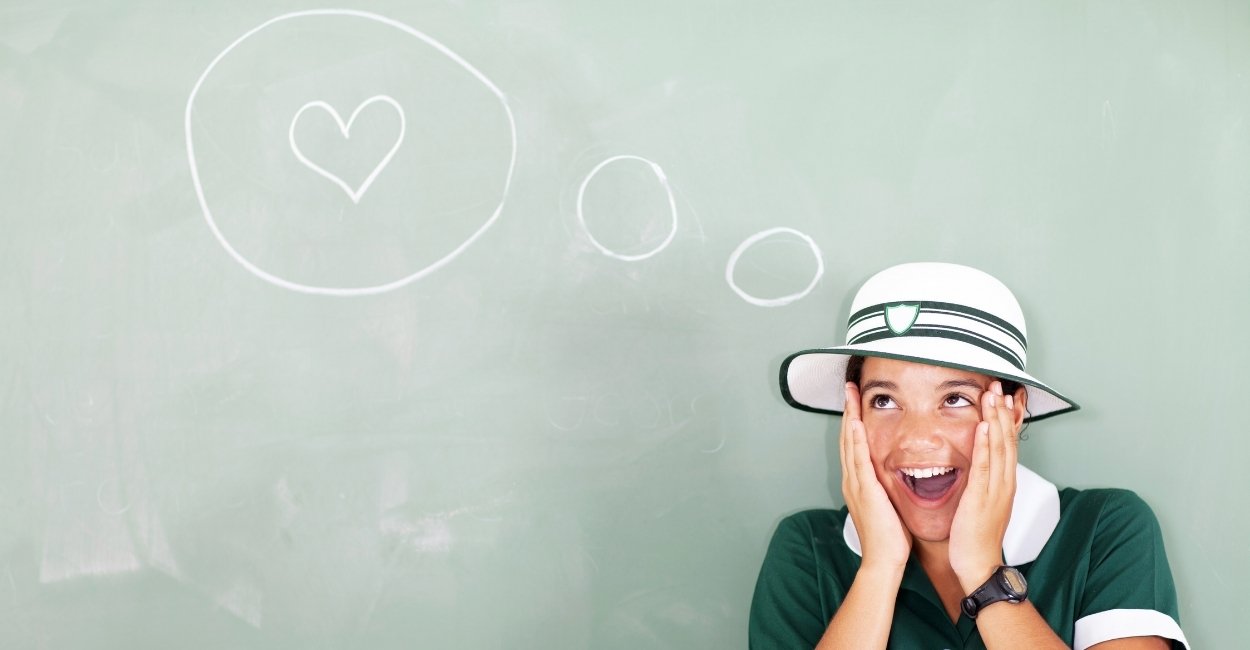 Women are mysterious and guys often wonder about what women want from men in a relationship. It may seem like a challenging question but the answer is not that hard.
Every woman wants her relationship and her partner to be special. Spend time with her and make her feel important.
She wants him to be caring and charming as well. Ladies really respect those men who are confident enough and stand up for themselves.
A woman wants her partner to respect and value her opinions. They like those guys who can make her feel safe and secure. She should feel good when she is around you.
They need someone to share their thoughts with and face all the challenges together that life has to offer.
In this article, we are going to discuss everything that a woman wants in a man.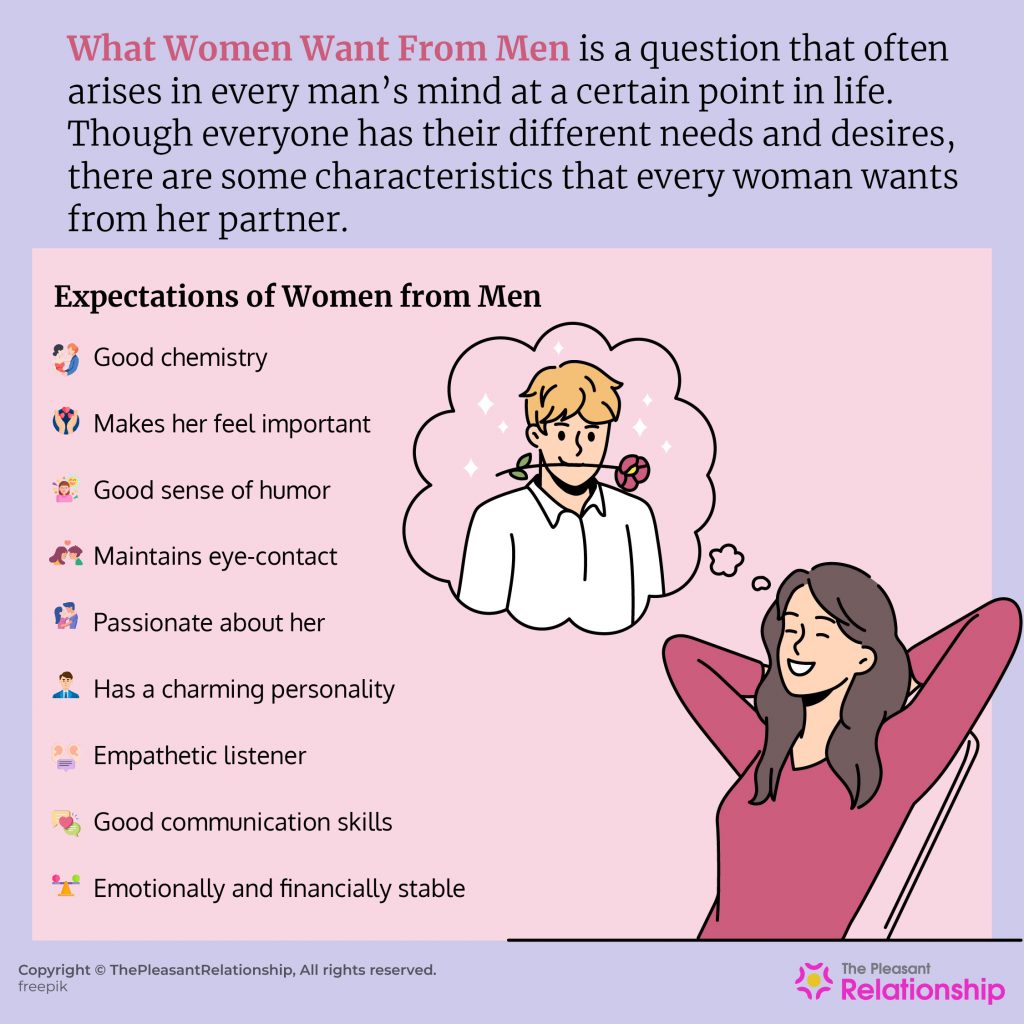 ---
What Women Want from Men – 36 Meaningful Things
Every woman has different needs and desires in their life.
Some of them are more attracted to the intelligence of a man whereas some women are more into a confident and independent man.
Though they have different tastes, when it comes to men they all have some common needs. Loyalty and trust are very much important to starting a relationship with someone.
Everyone wants someone in their life with whom they can share everything they want.
A woman wants her partner to make her feel accepted and important. With whom she can be herself without getting insecure.
She will be more attracted to a guy who will listen to what she has to say and make an effort to understand it.
Some women are very much focused on relationship compatibility and the chemistry that they can have with someone.
1. Honest communication
Women love men who are honest about their opinions. If you are pretending to be something that you are not or lying about your likes or dislikes, it is not going to work.
You should be truthful about your opinions.
Be transparent to her about your needs from her and life. Try not to hide anything about yourself.
Things can get worse if she catches you lying around or hiding something important.
If something about her or this relationship is bothering you, do not hold yourself back from communicating. Share your problems with her and resolve your issues together.
Women will be attracted to you if you are expressive about everything that is going on in your mind.
2. Affection
Affection is very much important in a romantic relationship. It is a sign of love for everyone and something that you can develop with time.
Show her that you are really into her and want to know her better. How much you care for her should reflect in your words and your behavior.
Plan a romantic date for her or you can give her a cute surprise. Make her feel that you are putting effort into this relationship.
3. Strong opinions and beliefs
A woman always likes a man who actually believes in his thoughts and his opinions. Some people just give good opinions to attract others but personally do not believe in them.
A man who has strong opinions about certain things and stands up for them is always more attractive.
If you are sharing your preference about certain ideologies, always stick to your point. Do not let someone else influence you.
The ability to have a strong belief in something is very appealing to a woman.
But be careful about what you believe in. Your faith should not be blind and illogical.
You must be able to scientifically explain and should have some strong logic behind every word you say and believe.
Having a strong opinion is good but do not let rigidity get in the way.
You should not disrespect or make fun of someone who has a different opinion. Try not to get offended when someone is saying otherwise.
Get involved in a healthy discussion with them and explain why you believe what you believe.
Sharing can help someone else to think too. Otherwise, this blind faith over something can be a huge turn-off sometimes.
4. Good communication skills
Only nodding to what she is saying is not enough. Women really like those men who actively participate in the communication.
You should be able to start a communication when your girl is not able to find any new topic of discussion.
If you have poor communication skills, long dates will get really boring. When only she is taking charge and starting the discussion, soon she will run out of any topic.
Prepare yourself to be ready and take the charge then.
You must be able to express what you want to say. Find some creative way to make your conversation more interesting and more fun.
Engage her in some never-ending discussions on something interesting on your dates. Communicating will help you both to learn more about each other.
When there are certain challenges or complications in your relationship, you should be able to sit and talk.
Communication in relationships is a big problem-solver of all time!
5. Good sense of humor
Women find a sense of humor very attractive in men. They really like a man if he can make them laugh. This can eliminate the stress and the pressure from a relationship and make it more fun.
Your ability to laugh at yourself and in life is very appealing to a woman. Your ability to joke around in every step and create a pleasant environment can really impress her.
If you can release all her stress after a long day of work, nothing can beat that.
Every woman likes a man who can make her lightheaded and happy. You both can laugh together in each other's arms at the end of the day.
Create a pleasurable environment and make her feel relaxed when she is around. Happiness and fun are the most important signs of a healthy and long-lasting relationship.
6. Sociability
When a woman is serious about a man she will be very excited to introduce him to her friends and family.
She will expect you to impress them too. How well you can bond with everyone is very important to her.
You really need to be very careful here. You must not get too involved with her friends and maintain a safe distance. But do not hold yourself back, show her your friendly side.
You can also introduce her to your friends. She will feel really special when you will start introducing her to other people.
Hang out with your friends together. You can also plan some trips with both of your friends and have fun.
7. Intelligence
Some women are really attracted to intelligent men. Work on your smartness and intelligence level.
Try to increase your knowledge about your surroundings and about the areas you both are interested in.
If you can deal with a complicated situation on your own it will really impress her.
A man who can handle any stressful situation and overcome any challenging situation using his brain can be really popular among women.
8. Has a charm
Having a charm does not mean that you have to be some prince charming from some fairy tale movie.
You should have a likable charisma and must be able to create a pleasant attitude and a friendly atmosphere around you.
You do not need any special ability to impress someone, you just need to be yourself. Do not ever try to copy anyone else, it will affect your individuality and uniqueness.
Being charming also means you can openly talk about your dreams and your goals in life. You should also talk about your visions and your ideas about the future of your relationship.
Your positive thoughts about your future with her can create an impact.
9. Stability
Women are more drawn to men who are emotionally and financially stable. A woman who is looking for a serious relationship will always search for a stable gentleman.
A man who is ready to take his financial responsibility is more popular among others.
Every woman looks for a man who can handle his emotions and his feelings maturely. If you are stable in your personal life, your chance to be stable in a relationship is higher.
Females want someone who can support them emotionally and always stand by their sides without being afraid.
10. Vulnerability
It is tough to develop a relationship with someone who does not let someone in. A woman is more interested in a man who is vulnerable around her.
You should open up your soul to someone you really want in your life.
You should let your heart speak without being afraid of anything, this will help you to connect with her emotionally. This can bring you two closer and make your bond more special.
11. Healthy protectiveness
A man who is protective of her partner and always tries to keep her safe is more popular with women.
Sometimes, they like a little jealousy that a man shows when she is talking to some other guy for some reason.
Do not overdo it. Women do not like someone who is overprotective, insecure, and possessive about their partner.
If she feels comfortable around you and can share anything with you, things will heat up between you two.
Do not follow her around all the time or ask questions in every step of her life. Develop your trust for her and make her feel that she can trust you too.
Do not act like a creep, when she is not around you and you feel a strong desire to protect her.
12. Independent men
Women like men who are independent and who are ready to pay their own bills.
They develop much respect for these men who are moving forward in their life without depending on someone else.
You should be able to make your own choices without relying on others.
Do not let yourself get too influenced by what others are saying. Stand up for yourself every time you face any complicated situation in life.
Try to complete your work without taking any help from others. You should be able to solve your problems independently.
13. Eye contact
Our eyes can speak a lot. Even if you are not ready to express your emotions, they can reflect through your eyes.
Maintaining eye contact while talking can help the person in front of you to feel more connected.
Looking into her eyes when you are together, is a symbol of your confidence, your loyalty, and your feelings for her.
Do not look away when she is saying something important to you, it can make her feel avoided and unimportant.
Though eye contact is important, the way you are looking into her eyes should not creep her out. Make sure she does not feel uncomfortable.
The whole point of maintaining eye contact is to increase the spark between you two, not to scare her away.
14. Curiosity about her
How much you are showing interest in her life is very important for your relationship. Every woman wants their partner to get involved in their life.
Ask different questions about her work, friends, and family or her likes and dislikes.
If she starts a conversation about something about her life does not just listen silently. Show that you want to know more and give some positive reactions.
It will symbolize that you are taking an interest in her life.
These conversations will need active participation. Do not ask questions randomly. When she is talking about one of her good memories you can share something similar from your life too.
Otherwise, it will feel like an interview and things can get uncomfortable.
You can introduce some fun games like 'truth or dare' or 'never have I ever' on your dates.
Select your questions thoughtfully. It will give her an equal opportunity to know more about your life and your time together will be more entertaining.
15. Romance
Romance in the air is the dream of every woman in a relationship. They adore a man who is romantic and dreamy.
You can plan some small gestures every time you two meet to spice up the relationship.
Give her flowers or bring her favorite chocolates on your date.
You can try to write poetry and read it out loud or give her a cute nickname. Plan a karaoke night and sing some duet romantic songs.
Writing a love letter can never be out of trend. If you want to save time, write a romantic email with some cute messages. It is the effort that counts.
Decorate your room and invite her over for a candle night dinner or a cozy movie night. You can cook together and make some new recipes.
Try something new, exciting, and innovative on every alternative date.
Doing the same thing all the time will make your date as well as your relationship monotonous and the spark between you two will fade sooner.
16. Emotional intimacy
Emotional intimacy is also very much important like physical intimacy. You should be emotionally available to her.
Try to connect with her emotionally and do not hold your emotions back when you are with her.
Little acts of intimacy can also express your emotions to her. Hold her hand, kiss her on the forehead, and cuddle with her.
This emotional touch is much more important than sexual intimacy. Make her feel the warmth of your relationship and your love for her.
17. Empathetic listening
Women value men who are empathetic listeners. You should be a good listener and keep patience until it is your time to talk.
Most women love talking and they will be attracted to you more if you listen to what they have to say.
Try to be empathetic while listening to them. Women love to share their pain as well as their happiness with their partners.
If you get irritated or make fun of them while listening to their problems the outcome will never be good.
18. Respect
Respect is very much important for any relationship. Women like those men who have much respect for women in their hearts. You should value her opinion and her decisions.
If she is choosing to do something in life try to respect her thoughts and her goals. Even if you are in the middle of an argument, do not ever disrespect her.
Give your opinion respectfully and make her understand your points politely. Do not ever make fun of her in public negatively. Women do not like that.
Be mindful about what you want to tell her and choose your words carefully. Your words should not be offensive to them.
19. Understanding
No woman will date someone who can make her feel judged. Try to be more understanding to her.
Paying attention to what she is experiencing is very important. Always think carefully before concluding something.
Observe their behavior and try to figure out the reasons behind it, if they are behaving differently.
Do not rush to some decisions just by looking at them. If you feel that she is in a bad mood, sit down and talk to her.
Even if she is not ready to talk, hold her hand and sit with her silently. If she is sad for some reason you can just hug her tightly and be there when she needs to.
These actions will show your care and love for her without communicating verbally. It means you are with her in every step of her life.
When she is ready to talk, try to be reasonable and understanding. Do not judge her from the outside. Try to think from her perspective and engage in a healthy discussion with her.
20. Treat her as equal
Every woman wants a man in her life who treats her as an equal. Women do not like a man who tries to change them or control them.
They like to be treated as equals and do not like a man to dominate them at any point.
You should not underestimate her or force her to do something.
She may have some different opinions from you on some matters, you should respect that instead of forcing her to agree with you.
Every woman wants a relationship where she can talk freely and can get equal opportunities. She wants everything to be fair.
She believes that she should also get an equal chance to give her opinions about different things while making a decision in her relationship.
21. Personal space
Women love their personal space. They do not like a man's interference in everything that is going on in her life.
If she is asking you for some time to be alone, let her be. She may need some time to figure different things out and she will tell you in her own time.
If she is not ready to share something with you, do not force her to do so. This can irritate her and she may start losing interest in you.
Give her some time and make her feel that you are there for her. She will talk to you whenever she is ready.
If she wants some time to do something she likes alone or go out with her girlfriends, try to keep some distance.
You can also find some hobbies that you can explore at that time too.
Needing some personal space does not mean that your relationship is in trouble.
Spending time with yourself can help you to understand yourself, and your partner and will help in figuring out different things in life.
You can also work on your abilities and help yourself to grow.
22. Acceptance
Acceptance from your partner is something that is very much important for both men and a woman.
She wants her partner to accept her just the way she is so that she never has to hide her flaws in front of him.
Do not ever think of someone from your perspective and be judgemental. It is a huge turn-off for them.
You should try to understand all her good and bad and accept everything. Do not ever tell her to change something for you, it can make her feel inferior and offend her.
You can correct her when she is wrong sometimes. If she is asking for your help on some personal improvements then only get involved.
Do not force her to work on herself if she is not ready. This is a symbol of telling her that she is not good enough for you and that you want her to change.
This type of behavior can make her feel rejected, and judged and no one expects these negative feelings from someone they love.
She will start losing all her interest in you if you continue doing this.
23. Trustworthy
Trust is very important for women and it is one of the must-haves that a woman searches for a man.
She should feel that she can trust you and you will never let her down. They do not want to feel insecure or worried about anything.
You should be more careful about her insecurities and never do something that can raise a doubt or any question about you.
Trust is very important for someone who is looking for a long-term relationship with you.
If she does not have trust in you she will never be able to open up and move forward in your relationship.
You should develop trust for her too. If you trust her with all your heart she will also be able to leave her insecurities behind and develop trust in you.
24. Make her feel safe
It is important for her to feel safe when she is around you. You should not do something that can scare her off.
Do not engage in fights with other people, it can be really scary for sensitive women.
Try to avoid using abusive words when you are around her, it will give her a negative impression of you.
Work on your anger and learn better management. Avoid raising your voice even if the discussion with her is heating up.
Keep your mind calm and maintain a soothing tone in your voice. Even if you are talking about some controversial topic, do not engage in loud debates.
Make your points logical and explain them to her and enjoy a healthy debate together.
Look out for her all the time. If she is returning home alone after a date, you can escort her to her ride or walk her home.
Call her to know if she has reached home safely. Offer your jacket if she is feeling cold. Stand up for her every time she needs your support.
These small gestures can really make her feel safe and secure when she is around you and improve your bond together.
25. Make her feel the importance
Everyone wants to feel important in a relationship and women are no different than that. Make her feel that she is an important part of your life.
Ask about her thoughts when you are doing something in your relationship.
You can also involve her in your personal life. Talk to her if you are struggling with some complications in your personal life.
Discuss with her before making big decisions about your personal or professional life.
Engage her in long discussions about something that she has a huge interest in.
Plan a date night at her favorite restaurant and order her favorite dish. Try to remember her likes and dislikes and do not forget to show them.
26. More adventure
Everyone loves an adventure in life as well as in a bed. Sex is really important for any romantic relationship.
Though it is really intense in the starting days, with time, things can get really boring.
Couples start to lose the spark and the heat they had once. This is the time when everyone wonders what can bring the romance back into the bedroom.
Start thinking out of the box and make things intense from the beginning. You can explore different sex positions every day and make things more interesting.
Ask your partner about her sexual desires and plan them in reality together. Try some new positions or introduce role play every time you feel the fun is fading away.
Be creative and make sexual games together like sexual truth or dare just to add a little more spice to your intimacy.
27. Ask for permission
Every time you are taking an initiative, you must take her permission.
Sometimes women feel too shy and insecure to express that they are not in the mood or tired after a long day.
It is your responsibility to understand if she is really interested or just doing it for you.
You should try to understand her feelings even if she is afraid to speak up. It will really increase the respect they have for you.
When you both are doing it for the first time together, after dating for some time, it is your responsibility to make her comfortable.
28. Express love verbally
Only actions are not enough to fulfill her expectations in bed. You need to express your love and attraction verbally to make things more intimate.
Calling out her name frequently while indulging in sex can heat things up.
Tell her how much you love her while looking into her eyes. Never forget to appreciate her and praise her for the things that you like the most.
Verbal intimacy is equally important as physical intimacy and can make her want you more.
29. Ask what she wants
Try not to do things on your way every time you get intimate. Ask her about her likes and dislikes and follow that list when you are together.
You should not force her to do something she is not comfortable with.
Encourage her to talk about the things that she wants in bed. She can feel shy at first but give her some time to open up and not rush into things.
If you want something from her, ask politely and in a positive way.
Women do not like those men who move too fast and try to make the first move just after one or two dates.
Take your time, get to know her first. Wait for her signal and take your steps slowly.
30. Talk about performance anxiety
When you are not able to give your best in bed for some reason, you should have an open discussion with her.
Do not leave her unsatisfied in bed ever. She may not say anything but it can make her feel bad.
Sometimes she may lack something in her performance too. You should not react negatively to that.
Try to understand what she is going through. If you turn your back and go to sleep it will break their heart and develop guilt in their mind.
It is not possible to give your best all the time. Your personal and professional life affects your sexual life too.
Do not blame each other and be considerate about it. Try to talk things out, there is nothing to be ashamed of.
Even if the time in bed was not satisfying, hug her tightly or cuddle her while going to sleep.
31. Men who have a positive mind
Positivity is very important to achieve something big in life. Women who are attracted to someone younger than her will definitely look for someone positive.
These kinds of relationships are often more complicated and need more struggle.
These women will want someone in their life who is hopeful about the future and ready to fight together. If you have a negative mind, your negativity will affect the person you are dating too.
Dating a positive man will help them to work on their positivity and future goals.
Even if they feel sad or depressed and develop some negative thoughts about different things, being with a positive man will help them to overcome everything.
32. Passionate about her
Every woman wants someone in their life who is very passionate about them. Show her how strongly you feel for her and do not forget to express it every day.
Never try to play things cool if you really like someone. Make sure to express your love and feelings for her.
33. Good chemistry
Every woman wants chemistry in their relationship. They are eager to date a man whom they feel attracted.
This attraction is not based on your looks or your financial stability. It is how much a woman feels emotionally connected and sexually attracted to you.
This attraction can increase their desires and develop their interest in you. It is up to you how much you can make things interesting and engaging.
Try to build a deeper emotional connection with her and develop your relationship.
Do something productive and interesting with her. Plan some fun and exciting dates so that she can really enjoy your company.
34. Confidence
A woman always likes a man who can be confident while talking to her.
Someone confident enough will be able to start a conversation easily and will make things more interesting.
She wants her partner to be sure about her. He must be confident about his relationship so that no one can change his mind about her.
No one should get influenced by someone who is not part of it.
A man must have a clear idea about what you want from your relationship from the beginning.
35. Compatibility
Some women are more realistic and they are more focused on compatibility, especially when they are in an age gap relationship.
They believe that no matter how hard you try if you both are not compatible enough, things will never fall in space.
36. Men with ambition
No one wants to date someone who is lazy and has no goals in his life. You should focus on your life first before focusing on women.
Think of the areas you are interested in and set up a goal for yourself.
Work hard to achieve that goal in your life and you will find someone in your life to share that journey with. Ambition is very important for a long-term relationship with someone.
Women who are looking for someone to spend their life with will pay more attention to someone who has high ambitions and wants to do something big in life.
Do not let your desire to date someone distract you from your goal.
---
3 Steps to Make Her Like You
Exploring some of best step to make her like you in any way. Read here –
Do not move too quick
If you are going out on a date with someone for the first time, do not rush into things. First, try to know her in a better way.
She will lose interest if you try to move too first. Do not show any desperation and let everything fall into space on its own.
Every time you plan something for her, consider if she will be comfortable in it or not. Try to understand her thoughts and her feelings about this relationship.
Be transparent, do not hide something from her.
Going on a third date does not mean she is giving you a green signal to start intimacy. Take your time and let her make the first move.
Wait for her signal before making some desperate decisions. Remember one wrong move can ruin everything.
Do not try too hard
Do not try too hard to impress your girl. Be yourself and never pretend to be someone or something that you are actually not.
It will create a negative impression of you. Be confident and have faith in yourself.
Do not hide your flaws, accepting yourself is very important to start a relationship with someone.
Express your feelings and emotions for her in a way that can not make her uncomfortable.
They want to see your efforts for this relationship but do not overdo it. Do not plan your whole future together just after one or two dates.
This can really freak her out. Give her a chance to know more about you and enjoy every moment you are spending together.
Do not break her heart
Breaking her heart is a hard no. Do not take advantage of someone.
Be transparent about your intention from the first. Do not create some false expectations in her heart and break them later.
Be clear about your thoughts and needs from this relationship and make sure she also wants the same.
---
Conclusion
Understanding what a woman needs from a relationship is very important for a man. Everyone has their own expectations.
But there are some basic things like respect, love, care, importance, and priority that every woman deserves from her partner.
A man should try to understand what his partner wants from them all the time.
If they both are happy and satisfied with each other, that can create a strong, healthy, and long-lasting relationship.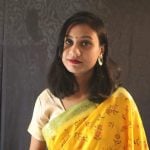 Taneya Mukherjee
Taneya has completed her post-graduation in Clinical Psychology. She has work experience at different NGOs and hospitals as a mental health worker and as an intern. She is very passionate about creativity and writing since her childhood. Her first poem was published in a well-known magazine at the age of ten. She actively writes short stories, poems, and long stories in different magazines and books. She is trained in Indian classical music. She is always eager to learn new things and explore new places. She loves to express her thoughts and feelings through creativity.