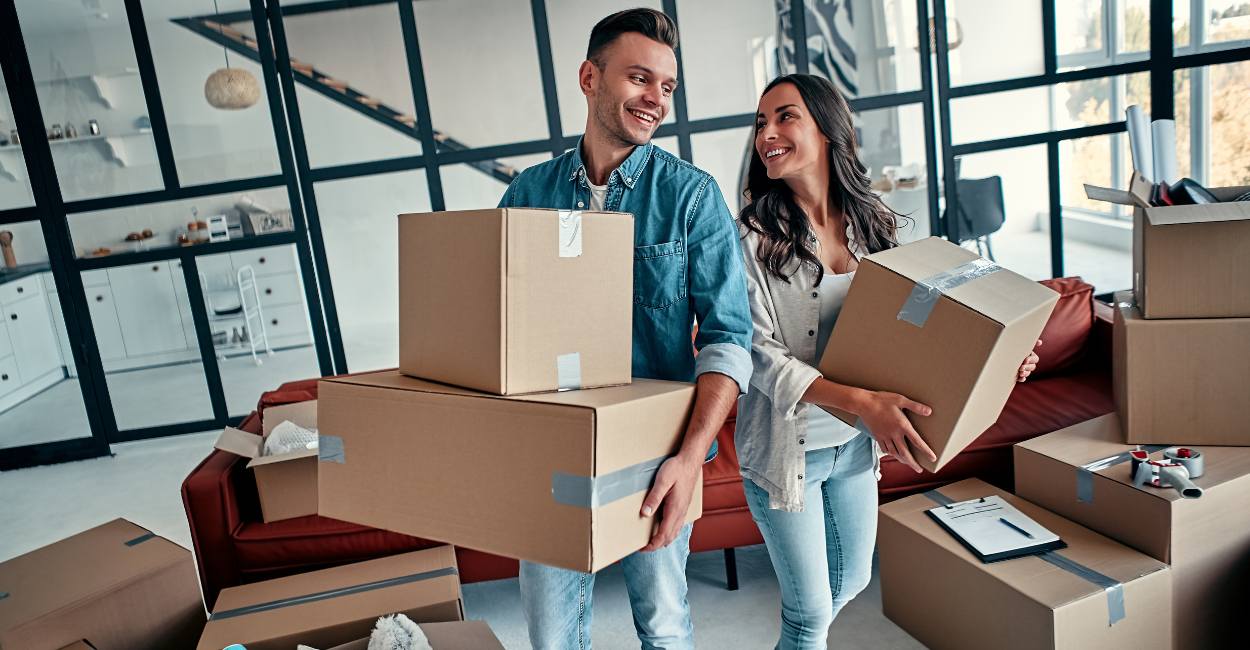 Things to know before moving in with your boyfriend talk about some crucial aspects.
It could be regarding the key discussions you must have or the steps to take for taking this plunge after having spent sufficient time with one another despite staying apart.
The following article will help you get a clear perspective of the same.
Let's explore –
---
Things to Know Before Moving in With Your Boyfriend
You and your boyfriend stay at each other's place so often that there are occasions when both of you forget about setting foot in your apartments for several weeks.
The most natural step would be to make things official and decide about permanently moving in with your boyfriend.
Let us now discuss some of the most important things you must realize before permanently moving in with your boyfriend –
1. Know The Goals of Your Boyfriend in the Relationship
Many people consider that moving in together with their boyfriends signifies that they will forever be together. Hence, they do not feel the importance of asking their partners about the directions in which they would like to take their relationships.
Some people can easily adapt themselves and do not think much about making future commitments. Therefore, they might not be on the same page about the real meaning behind living together.
If you truly want to get married, you need to express your wish and gain clarity about what your boyfriend thinks about the same. On the other hand, if you sense that there is very slim or no chance of marriage, even then it is important to know his point of view. Whatever the scenario, it is extremely important to know before moving in with your boyfriend.
2. Discuss about Splitting Expenses with Your Boyfriend
Normally, couples have differences in their income levels and hence can decide to split expenses as per their earnings.
You must have a clear discussion regarding your boyfriend's plans for savings and accumulation of funds so that both of them can lead a comfortable and happy life post-retirement.
3. Talk About Your Debt Burden
Nowadays, most prospective couples have some kind of debt or other, which includes, clearing off student loans, and paying credit card bills. They form a big part of the monthly expenses of almost every individual.
Thinking about it as combined debt can seem to be extremely positive, but the important thing is that you must be realistic about making promises of paying each other's debts.
4. Have a Clear Understanding about Where You Want to Stay
When you have made up your mind about moving in with your boyfriend and staying at a new place, you might well have to face some hurdles on the way.
There could be a situation where you might have to wait for the lease to expire, undergo the process of disposing of an existing home, and purchase a new home.
You could remain on the lookout for a new place to stay. There has to be a mutual understanding between you and your boyfriend regarding the same. Therefore, knowing what he thinks about the same is one of the most significant things you must know before moving in with your boyfriend.
5. Make a Decision Regarding What You Must Do with Your Existing Items
You and your boyfriend must take into account if storage will be a current expense and how you should bear that expense.
One thing that can help you in the decision-making process is to determine if the items still carry some value. If they do, then you can go ahead with it, but if they do not, you must make necessary plans for consolidation.
6. Discuss about Splitting Household Chores
It is not easy to keep any household in order without appointing professionals to take care of color combinations, sets of furniture, and proper color combinations.
Apart from these, you have responsibilities to fulfill from your end as well, like shopping for essential items, cleaning your house after professionals have done their bit, doing the laundry, etc.
Making and executing these plans will require putting in herculean efforts from you and your boyfriend.
Hence, you must gain clarity by knowing these details about splitting responsibilities among each other before moving in with your boyfriend, which would considerably make things easier for you to handle.
7. Know How You Will Contribute Toward Making a Home Together
Each individual is built differently with differences in backgrounds and cultures setting apart one from the other.
Thus, discussing how you and your boyfriend would combine your cultures is extremely important. It is one of the things you must know before moving in with your boyfriend. Do not hesitate to talk about your past and the kind of future you want together.
Moreover, you must not forget about dealing with the nitty-gritty details and try not to be critical, if you find some unusual habit after discussing these things with your boyfriend.
8. You Must Talk about the Emotional Burden
It is important as well as tiring to manage your emotional burdens. For instance, you would hate to be reminded about the responsibilities that your partner must carry out.
Having already segregated each other's household chores, it might not be your job to make the bed or clean the dishes. When you are aware of the mental capacity it takes to segregate responsibilities, it might greatly help prevent unwanted arguments from taking place.
9. Make Necessary Considerations about Handling Stress
When you start living together, there is no way to avoid one another. Both of you will become integral parts of each other's happy and stressful moments.
Hence, you must try to prepare yourself for those moments well beforehand. Therefore, make sure to discuss how you and your partner have so far reacted to stress and during times of crisis.
It would help both of you get clarity regarding whether there is every chance of pulling away from the scene or if there is a likelihood of confronting the problem and finding feasible solutions for restoring peace and happiness in their lives. Knowing this before moving in with your boyfriend would enable you to make your future secure and beautiful.
10. Be Sincere about Past Relationships
You must be truthful to yourself and your partner while disclosing the reasons why your previous relationships did not work out, particularly if you have already lived earlier with your partner.
The same holds for your boyfriend as well. You would expect a similar honest confession from him as well. In this respect, you must talk about why the phase of living together with your ex was challenging. This is essential for you to discuss and know before moving in with your boyfriend.
11. Discuss Your Long-Term Expectations
You have decided to move in with your boyfriend, good, but before doing so, it is necessary to discuss the long-term plans you wish to execute in your relationship. Do you plan to get married? If it is so, then make sure to talk about the timeline.
The same thing applies to planning for children. Do you wish to have children? If so, be specific about when and how many you would like to have. Both of you must be on the same page.
12. Embrace Your Vulnerabilities
You must be ready to share your vulnerabilities by having such conversations with your partner.
They include talking about the biggest fear you have for this relationship. Try not to hide anything and open up about your inner fears about getting more serious or about moving in with them.
They would enable your partner to understand the amount of time you require to spend with yourself and various other things.
13. Making Contingency Plans in Case of a Breakup
No one would like to talk about a possible breakup when you are on the threshold of something exciting like moving in with your boyfriend but still, it is important to have this conversation and know the details.
In this regard, you can think of keeping your accounts separate until everything becomes official. Then, later on, you can have a joint account for dealing with common expenses.
Moreover, you must make plans for the lease agreement and furniture, which will help bring clarity regarding who will stay in the apartment and who will get the furniture.
On the other hand, if you are purchasing a property together or have plans to go in on a mortgage, you might get in touch with an attorney to draft an agreement, which could stand up in a court of law.
14. Setting Boundaries
When you have not stayed with a person you have dated, it becomes quite tempting to carry on just the way you have been doing all this while. It is important to know what your partner's boundaries are and if you are not sure, then do not hesitate to ask them.
While it can be okay for a person, if you make a sudden plan to have a get-together with your friends at your place, it may not be okay for your girlfriend. The same thing is applicable to her as well.
She must make sure to ask you before planning or doing something. Doing so would make sure both of you are on the same page with regard to plans and their execution.
---
Final Words
We have discussed in detail several things that you must know before moving in with your boyfriend.
They give you a clear perspective regarding the attitude you must adopt, the response you might get from your partner, and ways to deal with them in the best possible manner.
Are you interested to know more about 'Living Apart Together' then click here?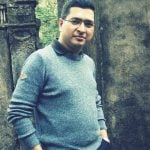 Subhojit Chakraborty
An MBA in Marketing with a certification in Digital Marketing, Subhojit is a part-time investor in the stock market and a full-time freelance content writer. He is passionate about putting his thoughts in words. Having started his career in IT, he quickly shifted focus to work as an SEO Content Writer. His passion for writing has enabled him to attain expertise in writing various content pieces on different niches across verticals. A cricket fanatic. One who does not miss watching matches, especially those involving the Indian Cricket Team, while expressing his after-match thoughts on Facebook. Subhojit loves listening to music, watching movies, hanging out with friends, and exploring different places.