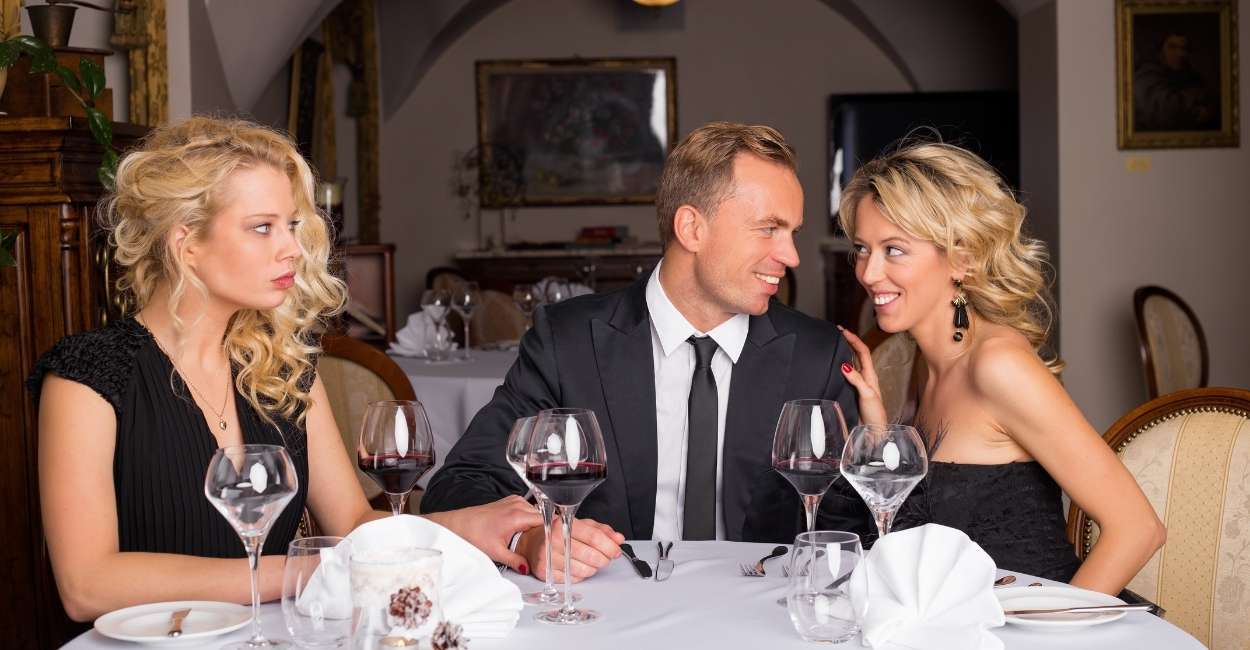 How to make your ex jealous is a comprehensive and complicated question.
To start off, jealousy is a powerful tool. If you are not over your ex, then it can be used to reconcile with them or make them see what they are missing out on.
In addition, irrespective of the reason for the breakup, wanting to make your ex-partner jealous can be more common than you think.
Along with validating your feelings, this article will attempt to explain how you can make your ex jealous.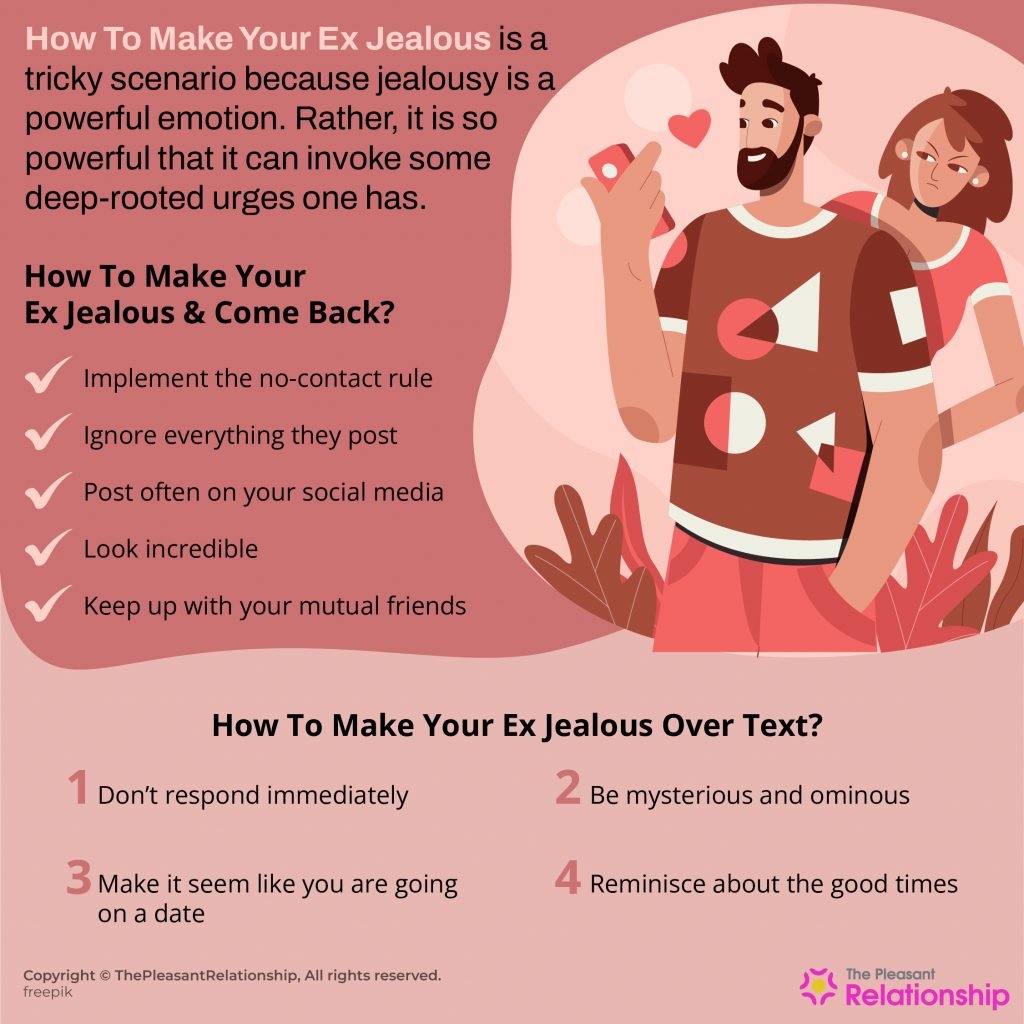 How to Make Your Ex Jealous?
There is definitely not a sure, clear-cut way to make your ex jealous. There are different emotions and games at play.
One thing to be wary of is to be ethical. You need to ensure that you are not crossing a line or going overboard.
However, we can delve into seeing what jealousy is in relationships in the first place.
Jealousy, often having been labeled as a petty unhealthy emotion, can overpower one's life.
This is applicable, particularly after a messy breakup. Jealousy is an emotion that occupies one throughout the relationship as well as post-breakups.
While people are exploring the dynamics to challenge this emotion altogether, ones in consensual monogamy will experience this during a relationship and post a breakup.
It should be differentiated from envy due to its similarities to jealousy and interchangeable nature.
When you desire to make an ex jealous, essentially, you want them to react and feel the strong emotions you are experiencing.
Jealousy post a breakup can push you to want to be better.
Even if the initial reason for wanting to be better is not healthy, you engage in these activities to make your partner jealous.
There are chances that you will also boost your self-esteem and self-worth.
However, it is worthy to note that you should resort to such tactics after introspection.
In other words, you cannot make being jealous your sole reason to engage in certain activities post a breakup.
Often post a breakup, people feel like they are missing out on something.
In addition, at times, the good qualities and characteristics are exaggerated, in highlight, or are in focus. You should be wary of these practices.
While it is natural to yearn to get back together, you need to evaluate if this is the end of your relationship.
Lastly, you need to assess if this decision of making your ex jealous (despite who made the decision) is beneficial for you in any way.
How To Make Your Ex-Girlfriend Jealous?
Below mentioned are some tactics that will help in making an ex-girlfriend jealous:
1. Stop Initiating Any Form of Communication
By stopping any form of communication, you are sending a message that you do not need her.
This will leave her wondering about the reason behind your silence and your activities too.
Her suspicions may involve that you are seeing someone else or that you are engaging in activities that are fun and don't involve her essentially.
If you do not have to mandatorily meet her due to school or work, then avoid her and limit interactions with her.
2. Play it Cool and Act A Little Aloof if Talking to Her is Unavoidable
In some cases, you inevitably bump into your ex. In that case, ensure she initiates the conversation and you do not at any cost initiate this conversation.
Keep the conversation to a minimum, smile, say hello, and move on.
If the conversation persists, then act aloof and distracted as if there is someplace you need to be.
However, do not be openly hostile towards her. While being indifferent is alright, being a full-on jerk is not good at all.
The indifferent vibe might leave her pondering as to why you have lost interest and even make her feel jealous.
3. Delay Your Replies to Her Texts by At Least a Few Hours so She Thinks You are Busy
If and when she reaches out to you, it is not good to outright ignore her or never reply to her messages.
Therefore, to invoke jealousy, you send a delayed reply which is far more effective.
Ignore her message or calls for a couple of hours or even for a day or two, but be sure to reply or return the call. This will leave her wondering what you are up to.
A good strategy also involves a short reply stating you are busy or occupied to reply right now.
4. Unfriend and Unfollow Her on All Social Media but Do Not Block Her
Another way to express you do not need her in your life is by severing all your connections with her on social media.
This involves unfriending her, unfollowing her, untagging yourself from all her pictures. You can also untag her from your pictures or remove them altogether.
However, remember to not block her or make your account private. The whole idea is that she has limited access and knows that her trace has been removed from your profile.
Additionally, if this feels too drastic or is an extreme measure, then you can stop commenting and liking their posts and pictures.
An example is if she announces something major on her social media, does not react, and lastly, pretends you do not know if probed upon.
5. Stay In Touch With Your Mutual Friends
This is essentially an indirect method of keeping your ex in the loop about what is up with you. This is specifically the case if you are not in touch with her.
The idea is your friends will mention to her that they bumped into you or met you and that you seem to be doing pretty good.
To elaborate, tell your mutual friends about that promotion or your plans to run a 5K marathon. This news will circle back to her and invoke jealousy related to your accomplishments.
6. Stay Active on Social Media and Keep Your Posts Positive
Since your social media is within your ex's reach, she will probably go through your social media to see how you are doing without her and to check if there is someone new in your life.
Therefore, let your posts be positive so she does not know that you are not doing well or that you are moping around because of her.
Upload many pictures of socializing and having fun and occasionally omit some things to create a sense of mystery.
To elaborate on this, you can post pictures of a fun Friday night without emphasizing who you are with or where you are even.
7. Make Improvements to Your Lifestyle And Devote More Time to Your Hobbies
Self-improvements are sure-shot ways to rattle your ex. Working on yourself can help in boosting self-esteem which is particularly good post a difficult breakup.
Exercise more, engage in more hobbies, and make positive changes that will improve and change your life for the better.
This time is about you performing your personal best and it is not a competition with your ex.
Seeing your fulfilling new life may leave your ex wondering if you are better off without her in your life.
It also shows that you have moved on to some extent where you focus on yourself.
Lastly, engaging in the exploration of new hobbies and interests helps you meet new people and make new friends.
8. Be Cheerful in Public to Make Her Think That the Breakup Does Not Bother You
Your ex is naturally bound to wonder how and why you have moved on so quickly if you do not outwardly show that you are bummed out about the breakup.
This will lead to your ex's ego being bruised and can quite rapidly escalate to jealousy.
An example is her seeing you laughing and mingling with new friends, being active, engaging in new hobbies. Even if you are sad about the breakup, don't let her see it.
9. Stand Firm and Avoid Giving in To Her Jealous Reactions
There might be jealousy and anger from your ex when she starts noticing that you are ignoring her or enjoying your new life without her.
She may ask to see you again and also express her apprehensions and second thoughts about the breakup.
Be wary of this and prepared for this. This is not a representation of her true feelings but rather her jealousy playing out.
This jealousy may stem from the fear of being replaced or forgotten. You might be the one to get hurt if you hang out with her and therefore, be vigilant.
10. Start Dating Again When You Feel Ready
This one is a little tricky. Getting back into the dating scene is a natural way to make her jealous as it looks like you are over the relationship and breakup. This indicates that you are moving on.
Be careful to not hurt anyone intentionally, or use someone.
Additionally, you might meet someone you like spending time with even more than your ex and this is not the worst of things to happen.
11. Try To Let Go of Your Anger and Resentment Eventually
It is normal to want to make your ex jealous because she hurt you. However, it is unhealthy to hold to these feelings of anger and resentment for long periods.
This will make it even harder to enjoy your day-to-day normal life. Therefore, you are advised to forgive your ex for your own sake of betterment.
This forgiveness need not be verbally presented to your ex. Rather, you can engage in forgiveness by doing it internally, in your mind, and in your heart.
It is not a matter of embarrassment if you find this to be a difficult task. Remember that forgiving someone or moving is a difficult thing to do.
Seeking professional help, talking to a counselor, a support group, or a family member about how you're feeling can help you out tremendously.
How To Make Your Ex-Boyfriend Jealous?
1. Make Self-Care Your Top Priority
Post a breakup, it is easy to sideline your mental and physical well-being. You need to take good care of yourself and this needs to be a commitment from your end.
Taking care of yourself can make you feel good.
Additionally, it can invoke jealousy in your ex to be doing so well. Some ways in which you can take care of yourself are:
Be consistent with exercising and eating well.
If you wish to lose some weight or gain some weight, then you can keep that as a goal and work towards it for the upcoming month as a part of your self-care.
Take some time to enjoy your hobbies and set aside time to relax. Take a long bath, read a book, go hiking with your friends, play board games.
Essentially, do what makes you happy and what you enjoy in your spare time.
Get a mini-makeover that involves changing up your wardrobe, getting your hair done, using teeth whitening strips, or any strategy to amp up your appearance.
This is mainly to boost your self-esteem and confidence.
Additionally, it can also act as an added surprise for when you bump into your ex the next time.
2. Take Up A New Hobby Or Learn A New Skill
Post-breakup is the perfect time to take up a new hobby or learn a new skill. Since you will have a lot of free time on your hands, you can use it for something that piques your interest.
You can either learn something new or take up a class in a social environment.
The next time your ex checks your social media or bumps into you, they will be impressed about all the things you manage to do in your free time.
Examples of some hobbies are:
You download an app that teaches French if learning a new language interests you. You can also take up cooking classes or buy a cookbook and learn to cook something gourmet.
If you are interested in music, you can learn to play a new instrument or learn to sing. You can take up private lessons or learn from the videos available online.
3. Go On Dates And Start Cultivating New Romances
Demonstrating you have moved by actually moving on is one of the most powerful ways to make your ex jealous.
Leave the feelings you have for your ex aside and put yourself out there, meet some new people when you are ready.
Apart from making your ex jealous, this also comes with the added benefit of you meeting someone new, and having a great time with them.
However, you need to be cautious to not brag about your new relationship. This might alert them that you are trying to make them jealous and will have an opposite effect.
You don't have to explicitly tell them that you are dating. If they ask you, you can mention it casually.
4. Post Pictures And Positive Updates On Social Media
Social media can be used to your advantage. You can share pictures of your life currently and be more active. This will invoke jealousy.
Post pictures of your recent adventures especially, if you go on a vacation. Post a selfie or a picture showing off your new haircut if you get one.
Share updates that reflect your positive perspective on life in general.
Avoid being too pessimistic on your social media. However, don't go overboard with the bragging too. Keep it as real as possible and make sure the posts swerve towards optimism.
5. Make New Friends by Joining A Club or Attending A Social Gathering
Just because you recently broke up, does not mean you have to mope around in a corner. Socializing is an important part of life and especially after a breakup, it can be extremely helpful.
You can try getting involved with a local club or attend social gatherings near your area. Your packed social schedule can make your ex jealous.
Additionally, you will also be able to learn something new, and it will present opportunities to make new friends.
An example is if you enjoy cycling, then join a weekly cycling group and go on adventures with them.
If you enjoy history, then you can join the local Society for Creative Anachronism (SCA) chapter.
6. Take Some Time Before Seeing Your Ex Again
Pump the brakes before you give in to your temptation to "accidentally" bump into your ex. You might want to show off your new and improved look. But before you do that, hold on!
One thing to ensure is you are finished grieving about the breakup and you are about 90% over them. The amount of time taken to move on depends on various factors, such as:
It can take a few weeks to months before you are completely over them. Till then, it is advised you keep to yourself.
7. Wait A While Before You Text Them Back If They Text You
Don't try to loophole your way. Just because you cannot meet them, that doesn't make texting okay.
Texting them might send the message that you want them back or even worse, that you are desperate.
However, if your ex-boyfriend texts you, then you should wait for a little longer before you reply. Ideally, you should not respond immediately.
Not responding immediately will invoke a sense of jealousy as you are not available at their whim. It will also send the message that you are too busy to be texting or responding to them.
To send a message that you do not care at all, you should not respond at all.
After a few days, you can tell them that you were on a date which is why you forgot to reply and that you hope they are doing well.
8. Be Polite If You Bump Into Your Ex
If you did bump into your ex, focus on being polite towards them. Seeming genuinely happy and pleasant will invoke jealousy as compared to a snarky remark or saying something rude.
At any cost, do not speak your mind or what you think.
The conversation need not be long though. A simple smile and eye contact acknowledging them will suffice if you see them across the street.
9. Let Them Know That You Would Like To Be Friends At Some Point
This is completely up to you. Once you have moved on, if you feel like you can accept your ex as your friend, in that capacity, you can let them know.
It can also make them feel a bit jealous that you have moved on enough to be friends with them.
Just casually bring up the idea of being friends and do not put any pressure.
You could say something like, "Hey, I know the romantic aspect of our relationship is over, but I would like to be friends as I miss the friendship we shared."
10. Compliment Your Ex On Their New Relationship
In cases where your ex has moved and does not stop telling you about it, do not be annoyed or make any rude comments.
Instead, congratulate them on their new relationships and seem happy and pleasant about it.
This will likely make your ex-boyfriend jealous than saying something rude.
However, if you cannot say anything nice at all, do not worry, don't say anything at all. Try being casual by acknowledging the message and then you can immediately change the subject.
You could say, "That's awesome! Oh man, did you watch the game last night? When they won, I was thinking about you. You must have been ecstatic.
11. Spend Time With Family and Friends Who Love and Support You
You do not have to deal with a breakup alone. In other words, you can lean on people who care about you and those who will lend you an ear to vent.
Additionally, you can reach out to a friend, sister, or family member and call them up.
You can arrange weekly coffee dates with your close friends or family so that you have at least one mandated outing each week.
12. Find A Support Group Of People Who Know What You Are Going Through
You might feel like no one understands what you are going through after the breakup of a long-term relationship. If this is happening with you, find a support group for breakups or divorced people.
This can be a great way to feel validated and also get some of your emotions out. This will help you feel cathartic.
You can consult your therapist or look for online forums if there are none in your area.
13. Seek Help From A Doctor Or A Therapist If You Are Struggling
Breakups in general are difficult to deal with. If you are having a difficult time with your emotions on top of this, you need to reach out to a therapist, doctor, or professional.
You might be recommended medicines such as antidepressants or talk therapy or a combination of the two. This might be necessary to get you back on your feet.
Meeting a therapist post-breakup can be extremely fruitful. You can evaluate what happened in the relationship and they can help you grow from this experience.
How To Make Your Ex Jealous And Come Back?
While this is a tricky topic, it is something that can be done.
However, please note that some of the suggestions may be ethically a little out of line and do not do anything that you are not comfortable with.
Below are some sure-shot ways to make your ex jealous and come back too:
1. Implement The No Contact Rule
The no contact rule is cutting off all forms of communication after the breakup with your ex.
This includes no calling, texting, or communication over social media, and absolutely no meeting them.
You get to decide how long it lasts and if you want it to be just them or cut off contact with their friends and family too.
While the primary purpose is so that you have time to heal, it will also leave your ex wondering what you have been up to.
2. Limit Their Access To You
After your no-contact period has ended, your ex might try to pick up where you left off. But you need to nip that in the bud.
You are setting a mild boundary by saying that they lost the right to see or talk to you anywhere and anytime when the relationship ended.
Send an indirect message by being selective in the way you choose to respond. You can let their messages sit for a while.
Do not pick up their call on the first ring, or instead, you can miss the call and call them later.
Lastly, do not meet them unless and until is necessary and ensure that it is restricted to a daytime meeting.
3. Keep Up With Mutual Friends
Just because the relationship did not work out, it is not fair to let go of your mutual friends, especially if you have grown close to them.
Besides, someone has to get the word back as to how fabulous you are doing and these mutual friends will be up for this task.
So hand out with them and keep the interaction casual, natural, and ex-free (do not bring his name up or mention them frequently). Get your game face on and make them believe you are doing great.
4. Return Their Stuff
While it is natural to want to hold on to the items, letting them go is a small price to pay if you can get the real deal back, i.e. your ex. Pack up all the things and return the items to them.
If you want to hold on to some of the items then make sure you send the ones they (your ex) knows you are most attached to.
This will convey the signal that you're moving on or that there is someone new in your life.
Either of those will make your ex jealous. It might even push your ex to try and get you back if there's even an iota of interest left.
5. Do Away With Sad Quotes
Posting sad quotes or the lyrics of breakup songs serves no one and all it does is feed your ex's ego. If you wish to make them come back, then do away with all this drama.
By indulging in this you are letting them know that you are still very much not over the breakup.
Additionally, this suggests that they have a stronghold over you and that you spend a considerable amount of time thinking about them.
This leaves no room for them to get jealous, but will rather leave them beaming with pride.
6. Let Them See You Are Having Fun
When your ex sees that you are having more fun than they are post-breakup, it will make them jealous. It will shock them that you are not upset or struck by the breakup.
They will start becoming jealous about the fact that they are no longer a part of your very happening life.
The jealousy might invoke them to consider coming back at least if there's any such intention in your ex.
7. Be With Someone Else
This is the standard go-to for making your ex jealous. You should start seeing someone new and ensure they are better looking than your ex.
You can show off this person in front of your ex and watch them squirm.
They will be annoyed that you moved on so quickly. Additionally, you will be adding salt to the wounds by being with someone better looking too.
However, please note that it is not right to USE a person for your personal agenda. This new person should be clued in on what's happening and on board with the plan.
This is not an excuse for hurting someone else.
8. Be Kind Towards Them And Their Friends
While we have the no contact rule and then the tactic of limiting their access to you, always remember to be kind if you bump into them or their friends.
When you walk back into their lives with all smiles, happiness, and kindness, it will confuse them and make them see what they essentially missed out on.
They will see or deduce that you are doing better than them and that will drive them crazy.
9. Give Other People Compliments In Front Of Them
Compliment someone who you know will get them jealous. One way to ensure this is to compliment their friends.
Not only does your ex have limited their access to you, due to which you are not talking much to them, but you are also complimenting someone close to them.
It is one of the best ways to make an ex jealous.
10. Ignore Everything They Post
Do not engage with them on social media. The chances are they are posting stuff with other people, going out, and having fun. This is something people who got out of a relationship do.
You cannot let this get to you. Therefore, you need to hold your ground and be firm on ignoring the stuff they post.
One way to remove the temptation is by unfollowing them everywhere on social media.
One thing you need to keep in mind is that they are trying to make you jealous too. So by ignoring them, you are shooting down their plan and this will drive them over the edge.
11. Post Often On Your Social Media
A great way to stir jealousy and make them see what they missed out is by posting stuff online frequently.
If you plan to get ice cream by yourself, post a selfie, and put it up on your story on Instagram, Snapchat, or whatever medium you use frequently.
Remember to only post the good stuff. This will make them see that you are fine without them and lastly it will make them jealous to be excluded from all this fun.
12. Make Sure You Are Not Jealous Of Yourself
Do not become accidentally jealous in the process of making your ex jealous. They will not be jealous if you act like a jealous person yourself. They will be happy to have ended the relationship with you.
Even if you see them with someone new, maintain your cool.
Realizing that you possess the capability to be tolerant and kind even when someone like this happens, will make it seem like your ex miss out on something great.
13. Send Them Occasional Seductive Glances
This has to be so subtle that they do not know that this is what you are doing. To elaborate, you need to make them think about you intimately again.
You can do this by catching their eye for a split second, long enough to register their face, and then as you look away, smirk like there's a secret between the two of you.
Here, you should not be called out. Therefore, you need to do it specifically do it that way in case you have to deny it.
This is the main secret ingredient to this tactic. This will drive them over the edge with jealousy.
14. Look Incredible
If you want someone to be jealous and come back to you, you need to give them a reason to. They will notice if you look better now than you did while the two of you were together.
Pamper yourself and spend time looking your best. However, do not put in too much effort like you're overdoing it or trying too hard.
Keep it casual though and wear a smile throughout, as much as possible. Again, do not overdo this.
This will leave them wondering why you are so happy now and why you weren't this happy when you were together.
15. Do All The Things You Talked About But With Someone Else
One way to ensure this is by making sure they can see it and know about it.
One if you want to get a pet, get one and name it what the two of you were planning on naming a pet.
Go on a vacation to a place you wanted to visit as a couple and post amazing pictures of it.
The idea is to make them jealous and make them feel like the breakup is not going to stop you from living your life to the fullest.
16. Head On A Trip With Your Friends And Document It On Social Media
While we have already mentioned social media once before, this one takes it a step further. Go on a weekend getaway with your friends and post wild stories about it online.
It just needs to look that way and it's alright if it isn't the reality.
Have people make suggestive jokes and make people say some fun things in the background.
The whole point is to make it seem like you are having a lot of fun and that they are missing out on this adventure.
The idea is to make them jealous, don't forget.
17. Make It Seem Like You Are Busy Or Occupied In The Evenings
Avoid being online in the evenings or even posting in the evenings.
Make sure you post only during the day and catch up with every day from the previous night during the daytime.
You should also ensure to not look at texts or messages from your ex at night or reply to them during the night.
The reason for this is they will wonder what's keeping you busy during the evenings or during that time. This is a great tactic to make your ex jealous.
18. Hangout With The Person Who They Were Always Jealous Of
If there's a person who your ex was jealous of while you were dating, then show that you're hanging out with that person now.
This person your ex was jealous of might just be a friend but they always thought there's something more to it.
Welcome the green eyes monster with this one. This will definitely push your ex over the edge as to they were right all along.
19. Improve Your Resume
The trick is to feel better in every aspect of your life to the point that your ex feeling jealous is just the cherry on top.
Here, you try and add a new feather to your cap professionally, academically, or mentally. If you have been putting off courses, take that right away.
Write that professional exam and do something that you can point to as an achievement.
Observe and reflect on how you feel afterward. This is a great way to make your ex jealous as it is also a personal improvement that you will have.
How to Make Your Ex Jealous Over Text
Here, you have to be extremely subtle and make them think that you have other ways to occupy yourself during the time. Therefore, being occupied will not involve your ex.
Going about this correctly or the right way, will earn you back your ex or at least make them yearn for you.
1. Don't Respond For A Long Time
If they text you, take a couple of hours or even days before you actually respond. If you have no intention of meeting them immediately, then you can reply a day or two later too.
It will leave them wondering if there's someone else or what you have been up to.
If you end up being available all the time, they will take your time for granted. This is something you do not want.
2. Be Mysterious Or Ominous With What You Are Up To
Don't jump the gun on being an open book. Be a little mysterious about your whereabouts for the weekend when you text them.
They don't have to know all your plans. Some subtle ways to make your ex jealous over text are:
"I have something that I have to get to later."
"There's a lot going on this weekend."
"I had such a crazy and long night yesterday."
3. Make It Seem Like You're Going On A Date Over Text
You do not have to tell your ex outright that you have a date in the evening but you can certainly make it seem like you do.
You can send subtle hints which leave them wondering. Some such texts are:
"I had the most amazing pasta dish last night."
"I got home quite late last night."
"I will text you later. I have to meet someone in a bit."
4. Flirt But Don't Overdo It
You should flirt with them a little to maintain interest and to display that you are ready to play ball.
You need to maintain a middle ground where they know you are interested but not in the palm of their hands.
Here, you can just give the right compliments or make the right comments at the correct time. They can be like:
"You always know what to say to make me feel better don't you?"
"You can definitely crack me up over text but can you do that in person?"
5. Sound Like You Are Busy
One of the ways to make someone jealous over text is by seeming to be busy with a million things to do. Casually mention the things you do in your spare time.
It can be your new summer job, your classes, your soccer team, one of your hobbies, or your friends and family, due to which you will not have a lot of time to text your ex.
Let them see that you have got other important priorities.
Lastly, sending a text that is not crystal clear or text that consists of a typo or two further communicates that you have been busy all day.
6. Reminisce About The Good Times When You Were Together
Send your ex a text about something funny that happened during your relationship. This reminded you of them.
This is bound to make them feel pleased that you still think about them on and off.
Do not go overboard in the tone and length of the text. Ensure it is casual, short, and sweet.
Conclusion
How to make your ex jealous is an elaborate scheme. It is not as simple as the name suggests.
This article covers how to make your ex-boyfriend and ex-girl jealous. It also covers how to make them come back and jealous over text.
This comprehensive article hopefully comes to your aid at the hour of need.
Remember that you do not want to get used to this as the blowback you can experience from this is worse and more painful than the breakup itself.
However, you can use these tactics with care and follow them through in the right manner. By doing so, you can minimize the blowback you'll experience.
Lastly, remember to be ethical about these practices and do not go overboard with any of them.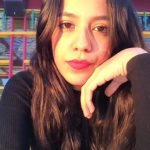 lavanya
Lavanya is currently finishing up her Masters's in Clinical Psychology. Concurrently, she is working as a psychology teacher for high school children. While teaching has been keeping her occupied, her passion for writing could not be ignored. She has a keen interest in researching the content, planning, editing, and finally delivering quality content. Her love for psychology has brought her here. Further, outside of psychology, she likes playing basketball on the weekends and is trying her hand at classical music. She likes to keep herself occupied and enjoys engaging in activities outside of her comfort zone.