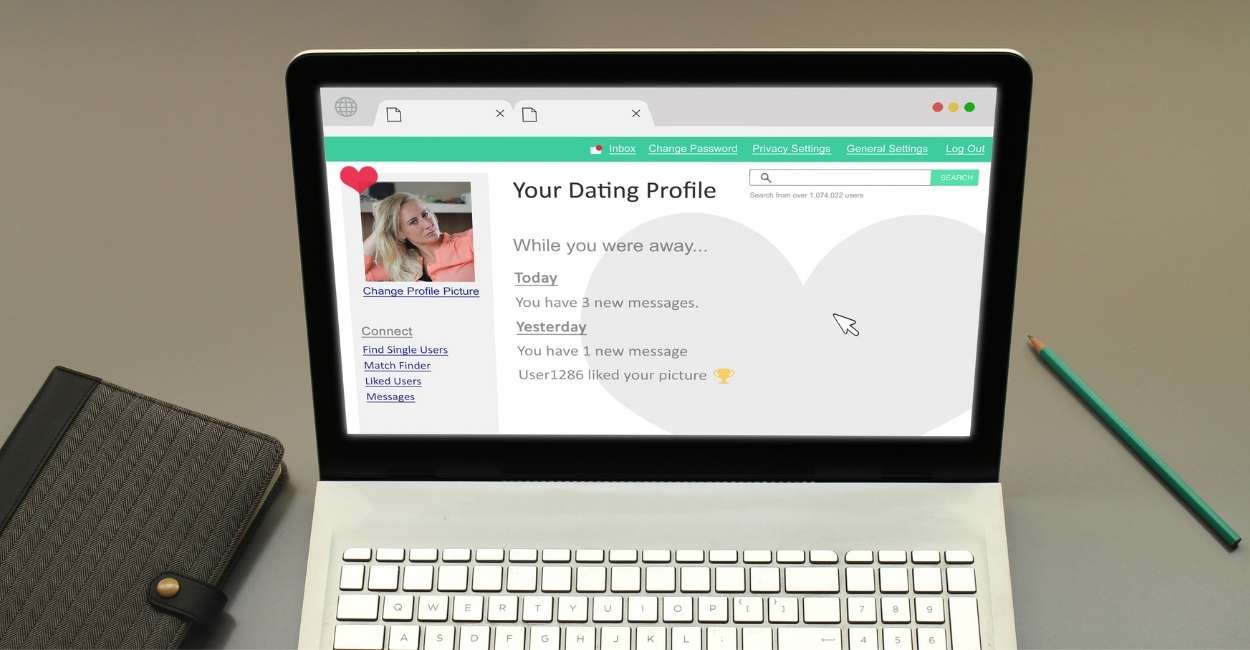 Stuck making dating profile headlines? Want something cool but don't understand how to? Or, do you wanna know what headlines are red flags? Wanna grab more dates with your self-made headline?
Well, I'm glad you do… because copy-paste headlines don't appeal to many. And you reached the right place to solve all your issues.
This think-piece will teach you the way to build your solid dating profile headline. Dating profile headline-making requires knowing yourself and your needs… so, jot down your traits.
Can't wait to make the heads turn? Come on, let's get right to it…
What's a dating profile headline?
In a nutshell, a dating profile headline is a short and summarized sentence about you and what you seek in your date. It's nothing like your CV headline so don't be too uptight.
It's better if you have an open mind and are willing to show your fun side in it. It attracts more potential matches as it gives a short glimpse of your life.
Wanna write one? Let me show you how to do it…
---
How to write a dating profile headline?
Writing your dating profile might sound intimidating. But you can easily get rid of your fears and head to your dream date with certain tips.
Don't think much about it and be willing to adapt to different styles.
Or, pick a few tips from the ones listed below and get going…
1. Talk about a recent life event
Pique your potential suitors' interest with something like "You won't believe…" Add a recent change in location, school, workplace, or anything else. Make it sound interesting like it's gossip.
This will be somewhat like clickbait online media… news channels use these all the time. Of course, you have a legit reason to share your experience through the change.
This makes a great dating headline along with a conversation starter.
2. Be clear with your intentions
In dating apps, many people come off clear about their intentions to be eye-catching. Everyone isn't honest and online daters really wanna know what you'll do when you're dating.
It saves you the entire hassle of talking and figuring out your likes and what will happen later… only to find nothing matching!
Use your interests in this way "Looking for someone to enjoy bungee jumping with".
Your potential matches get a slight idea about your likes and nature too.
3. Show that you're funny, don't tell
Use funny headlines to catch your attention. Your online dates will find you more interesting if you show off your sense of humor right from the beginning.
If you can make them laugh once, they'll definitely ask for seconds.
Good humor is absolutely essential for a good first impression. A lot of people say "I'm funny".
Avoid it because that sounds too bleak and people think you're faking it… because if you're funny, why didn't you take this chance to show that?
4. Or, you can be direct about yourself
Use something true that makes you stand out from the crowd and a keeper. If you're a woman… Are you more ambitious than your peers? If you're a man, are you sweeter than any average male?
If it's real, use three of your precious qualities in your online dating headline. Someone will send you a message to test if it's true.
If your quality level impresses your potential date, you might soon hit it off.
5. Mishmash with something existing but be original
To make people click on your profile, you can also use some existing and popular headlines.
Don't quote a singer, poet, writer, or anyone else directly… or, the rest of the world will think you're too lazy! Add a hint of originality and describe yourself.
This will take some time so don't hurry, otherwise, you'll spoil it.
6. Be bold and obvious
If you're just looking for a sexual relationship, show it on your online dating profile headline. Let them know that you don't want romance or anything mushy in your life.
You'll also catch the attention of someone with similar interests. The best way to express yourself is "Wanna Netflix and chill". Since you have your priorities figured out, don't be afraid to express it.
7. Summarize yourself and your needs
Another straightforward way to make headlines for dating sites… state what you got, love, and seek.
For instance, "I have/am <degree>/<job>. I love <food, hobby, anything you sincerely like>.
"I am seeking someone to <your intentions: having fun with them while trying different eateries or partaking in sports…>"
Reveal the real you as concisely as possible. Don't try to push in your entire resume.
8. Don't be deceitful
Never add anything that's not real. You have many reasons to think you're a good dating partner… so don't add something irrelevant or false to gain attention.
Don't pretend to be richer or more handsome than you are… that's catfishing and legally punishable.
You'll attract the wrong dates and delay your search considerably. Be authentic and real while creating a good profile headline.
9. Don't belittle anyone
Let's say you're trying to be funny in the headline. Never demean another person, religion, nation, culture, language, or anything that might hurt one or more people.
Perhaps you had a personal bad experience in a nation and you wanna make fun of it. Make sure you don't use the nation's name but your experience alone.
If someone is from that nation or community, they will avoid you. Even if they have no connection with that entity, they'll think you're rude and avoid you.
10. Avoid personal information violation
Suppose at your workplace there's a really slow person. To seem cool, don't even think about naming that person.
Don't use "I'm ten times faster than McD's Josh". Keep your dating site headline about yourself… never mention others.
Otherwise, people will think you violate boundaries and are insecure. You'll lose lots of potential matches over this.
Want some examples? That's great, so it's time to show you some magical dating headlines for women…
---
Dating profile headlines for females
Women have a lot to tell about themselves. You can list it all but then, it might become an essay.
No, this is not a stereotype but because women have endless emotions. Of course, no woman easily wants to share too much info due to their fear of security breach.
But since you're out here, you have two choices: either doing or not doing it. So, why don't we show ourselves better to the world with these…
1. Wondering if Netflix can get me a date. Have any suggestions?
2. Bookworm + Frugal! Find me in your closest used book stores any time after 6 pm. Drop a text to arrange a date.
3. I bet I make the juiciest pizza ever in town. Wanna make a bet and let me do my special winning dance?
4. In a world full of pickup lines… Hi, awkward belle on this side. Interested in being honest and open.
5. I kissed a frog and then boom! Nothing happened. Text me to know more about my betrayal story.
6. Brainy lass hitting the country bass… or soon will. Let's enroll in the lessons together and catch up.
7. I'm a travel connoisseur by night and a great cook by day. Let me bring the best of all worlds with food and travel!
8. I catch feelings for coffee before humans. Wanna compete with coffee?
9. You won't know why I shifted my apartment.
10. If life throws lemons at me, I use them for my Margarita and have fun with my girls
11. Salsa Princess in search of her Prince.
12. What's your way to express love? I think it's much more than just a couple outfits!
13. Sports is my first love. Let's break a sweat, boost oxytocin, and fall in love.
14. I can replace your coffee any day… whether you want it hot and bitter or frozen with sugar.
15. Bring your dog to the first date and let me swoon over you!
16. Dreamed that I woke up in your arms. Woke to be disappointed. Wanna light up my day?
17. Claim to love pets? Tame this big cat before you call yourself that.
18. Haven't had my fill of prince charming yet. Any applications?
19. Trekking gears + Fitness = My kind of Saturday.
20. Wanna hit on me with your Spotify playlist? Because I'm down.
Now that we've discussed all the women out there, we can't leave out the men.
Well, the case of men is a bit different. It's not that they're afraid of information invasion. But the issue lies in not knowing what to say at all. So, let's find out what you can say here…
Dating profile headlines for males
Some men think it's cool to put out sexual jokes to attract women or whichever gender they like. However, it's a huge turn-off. It's better to stay away from sexual references.
Some men are so introverted that they forget what to and not to share. So, let's get a general idea about writing your dating profile headline….
21. Eat a burger, play with my pets, and let me love you for exchange.
22. I stopped being normal because that's cliché. Let's be weird and live in a fantasy world.
23. Seeking someone to accompany me on weekend day trips.
24. Long walks on the evening beach, hunting seashells in the morning.
25. Can't decide which I love more… music or food. Wanna help me out?
26. You won't believe why I started my own business.
27. If you spot a person having wine and cheesecake… that's probably me. Let's catch up if it sounds delicious.
28. Let's make a cake made of Kit-Kat over a huge load of chit-chat.
29. Scotch on the rocks with tangerine. Intrigued?
30. Adventures in my vein, daydreaming in my brain, love to sing when in pain, let's make the love rain.
31. Shoot me your number and see me make the best use of it.
32. Fun-lover on my way to earth from the heights of the sky. Hurry, take your chance on enjoying it with me!
33. Convenience store owner by day. Fitness freak by night. (By fitness, I mean hitting the gym, stop thinking dirty!)
34. Can't stop laughing at the worst times. I challenge you to stop me!
35. Not good with words. Here's me in a nutshell: Ambitious, Funny, Thoughtful, Laid-back.
36. Love solving mathematics while dancing to the Indie Rhythm. Let me show you how math is easy as pi.
37. Promise to be 5 times sweeter than your ex. Shoot me a text to know why.
38. Let's begin in the Bahamas and move on to Barbados.
39. Single astronaut seeking a co-pilot for a Moon voyage.
40. Treat me politely and win yourself unlimited lifetime rides from this hot chauffeur.
If you have enough brains, you may wanna catch your potential suitors off guard. Your headline for dating is the best place to show off your wits and make them fall for your wisdom.
If they're hungry for more, you'll surely earn a click from a new date. So, let's have a sneak peek at…
Witty headlines for dating profiles
If you have a good sense of humor, always show it off to your potential matches. However, most of them won't check your bio and might miss your humor if you don't add it to the headline.
Use a mix of humor and brains and show off your skills to your potential date. To appeal to them intellectually, follow me…
For men
41. Life threw lemons at you? Squirt them on your enemies' eyes.
42. Gamer boy looking for his gamer gal. Gotta know love and fast clicks.
43. Winnie the pooh here… looking for honey!
44. I'm a lost soul… if you're one too, let's make a home together and get rid of "lost".
45. Chemistry nerd on this side. Looking for a positive ion to level up to my next quest in life.
46. Shower me kindness and let me fill your stomach with pro gourmet.
47. Love surfing? Grab on your swimsuits and leave the rest to a pro.
48. Come over to orbit around the world with a physicist.
49. My knees are strong and I'm ready to fall hard.
50. Let me trigger your natural frequency while we spend time together.
For women
51. So you're a tough guy? Like a really rough guy? I don't think I'm your type 'cause I'm the soft type… I am no bad guy!
52. Wanna make a Frozen live-action. Take me to an icy city and let me be your Elsa like nobody else huh.
53. In search of my Funk Ark Man in a world full of music.
54. Are you a good cook? Then you'll need me. 'Cause I'm the spice to your life.
55. I want a bad boy messing with the boom boom and riding on the vroom vroom.
56. I wish I could make it easy… Easy to love me. But boy, I like it when you put in more effort!
57. Can you deal with the female version of Stephen Hawking? You won't believe which trait I got from him.
58. Swipe right to avail your 30-day free trial! Will charge in love after that.
59. If you think the Sun's incredibly hot… you can't handle me.
60. Don't like movies? I'm down for a museum date and an archaeology class.
If you're more on the funny side rather than calling yourself witty… highlight your funny nature through your headline for dating.
Always stay true to yourself when filling in any details in a dating profile. If you add something witty and behave funny, your suitors might feel catfished. So, let's see how you can be funny and not fishy…
Funny dating profile headlines
A funny man or woman's attitude in real life will always be funny. You can't change your attitude overnight, so why will you settle for only witty headlines?
Rather, work on the qualities you already have. You may not appeal to all, but you will to the right person. So, let's check these profile headlines to attract guys and gals…
For men
61. Do you want six-packs? Because I have six-packs of pringles.
62. The five things I didn't ever reveal: …., …., …., …., and …..
63. I'm a great guy to schmooze. Watch your life change after that.
64. I debunked a conspiracy theory. Wanna be my editor?
65. I can't help but believe the Earth is flat. Or else why the hell can I not find you?
66. Looking for a partner in legal crimes.
67. I won't bite you. Text me anytime.
68. Debunk the mystery yourself. Who am I to give you spoilers?
69. I had a handle on life… but then it snapped. Need a repairman ASAP!
70. Iced Decaf Cappuccino vs Long Island Iced Tea?
For Women
71. If I know you are trouble when you walk in, I might not entertain you for too long.
72. In search of brains and hard work.
73. I don't just keep up, I step up. Now, wondering if it's love or a class for mechanics.
74. There's a warranty for everything on and in me.
75. Expecting my knight in shining armor. Don't mind if he arrives in shorts and crocs.
76. Here's my limited edition test trial. Avail the premium options only after level 10.
77. Romeo, take me somewhere we can be alone. I'll be waiting in my sneakers and my yoga pants.
78. Looking for Thor, not into prince charming anymore!
79. Waiting for an alpha to save me from the dragon's lair of singlehood.
80. Got raisins? No? Then what about a date?
Are you not funny either? Let me guess… Do you like cutesy stuff? Do your folks describe you as cute? Or, do you like cute partners? Whether you're cute or wanna attract someone like that… it's only fair you use something for your theme. So, let's get down to work…
Cute dating profile headlines
Do you love cute things like animals, teddy bears, chocolates, and romance? Or, does the cutesy type appeal to you more than the others? If you settled for a cute theme, then I have just the thing for you.
However, make sure you don't choose anything that doesn't match your personality. So, come on, let's check these…
For men
81. First date: Rollerblading in the fast lane while holding hands. What say?
82. People tell me I'll never reach the end of soulmate searching. Help me prove them wrong.
83. I bet you my next girlfriend is amazing.
84. I have a heart just as big as my muscles.
85. Prepared to be happy for life?
86. Sleep tight princess. I'll get you breakfast when you wake up.
87. I'm the best husband material. You won't know until you try.
88. I'm working with cuddling science. Wanna help me out?
89. I need U to make Love.
90. I'm ready to invest my life in a scheme called you.
For women
91. Wanna play with a cute gamer girl by your side? Then what are you waiting for?
92. If you play nice, you might get fed dinner by this cute pro chef.
93. Looking for a sensitive prince charming to cry together during tragic movies.
94. Looking for the Lion King to this Lioness Queen.
95. Show me a dog and I'll stay put.
96. Let me be the reason behind your canceled appointments.
97. That wasn't enough… you gotta put more effort to impress me.
98. You're a 9.99. You'd be a 10 if I were with you.
99. Not your delicate damsel in distress.
100. I'll let you control me if you can show me true love.
Do you wanna dare more? Be more aggressive, bold, and direct in your profile headline? Wondering if it's alright to be too open?
Well, it might not be too good to say everything… but it's okay to hint at them a bit. This way, you'll not miss the one with similar interests. So, go for a quick glance here…
Flirty dating profile headlines
Flirty doesn't imply outrageously straightforward about sexual stuff. Many people mistake flirty for something that's too hardcore. Others might not be ready for it. So, stick to the original meaning of flirty.
Be smooth but naughty and don't let your hormones overpower good decisions. Catch some appropriate ideas here…
For men
101. Movie aficionado here. Seeking a co-star in a real-life romance.
102. Gone are the days of nice and gentlemen. Send me a message to your bad boy here.
103. My apartment smells like petrichor, wanna sniff?
104. I'll let you ride if you let me take over the curves… so ready to ski?
105. You better finish your meat if you want a pudding.
106. I'm irresistible but only naughty girls can tell.
107. Let me strangle you naughtily on the beach.
108. Free entry for girls in my club. Conditions apply: Naughty Girls only!
109. Let me know if you only want a good time.
110. Sign up for free classes to learn good tongue exercises.
For women
111. I believe fairies, good men, and all mythical creatures exist. Prove me right in one way.
112. In search of an adrenaline junkie. Shake up my life and I will make yours hard.
113. I love the beach. Wanna be the son to brighten my curves?
114. Searching for a bibliophile to read up on my moves.
115. All I want is a bad boy forever.
116. Drive me crazy day in and out.
117. Think Jennifer Lawrence and Scarlet Johansson are sexy? Well, think again after you try me!
118. I'm thirsty, can you quench my thirst?
119. U and I want to be more than vowels… what's your take?
120. I'm a country girl that gets down and dirty on the farm.
Did flirty not suit your taste? Let me guess, do you catch deep things quickly? Then you're one clever person.
So, you'll naturally want someone who's as clever as you. If you go for someone intellectually slower, the experience might not be great. So, let's focus on your quality and move on…
Clever dating profile headlines
Being clever of the bunch is hard. Suppose you tell a joke, nobody gets it or reacts when they must. You try to explain, they get it and say "Ohhh…" and by then the charm of your puns dies.
This can get really frustrating, so you must find someone just like you. How? Appeal them through your profile headlines like this…
For men
121. Let me make your inertia in motion. Come over for a physics class and don't forget to grab a cola.
122. Are you prepared for a breath of fresh air?
123. People chase dreams but I don't… 'cause I'm living them.
124. So, you mean you don't want commitment?
125. I'm a mage that makes your heart race right now. Ask me for compensation if it doesn't.
126. Call me "The One" and I'll be yours.
127. Here's your custom one-woman lad.
128. Exhausted from singlehood?
129. Single as a dollar bill, wanna mingle?
130. I like my games on my PC, not with you.
For women
131. Think you can handle a new-age female Einstein? Hit me up
132. Let me be honest now… because I'll most probably take you by storm later.
133. Like cars? Wanna talk about it? This gal can step to both Ford and Maserati.
134. Are all the men over here wimps? Or is this a trend?
135. Remember when your mom warned you not to date a certain type? Well, I'm that type… and you'll date me about any time right now.
136. You're a major factor for my taste.
137. Getting a good man is like pinning jelly to wood. I'm desperate to pin jelly to wood.
138. While Hulu Keeps up with the Kardashians, will you keep up with me?
139. I don't like most men… but some are really unique. Think that's you?
140. I have a few reasons why I'm better than your ex. Come to the chatbox to know more.
Think that your potential dates overlook you often? Perhaps they don't pay attention to the details?
Well, in that case, you must try to grab their attention at any cost. Only your headline and master profile photo can help your situation. So, let's make the heads turn over here with these…
Attention-grabbing dating profile headlines
Think about your unique qualities. The ones that aren't common but someone of your preferred gender may eagerly want it.
Are you more outgoing or understanding? If you're unsure about your special quality, ask a friend or family member.
Get a better understanding of yourself and use it as your dating game-changer like these…
For men
141. Out on life adventures and more. Join me for cool goodies!
142. Imagine the son of Batman and Wonder Woman… yup that's me!
143. I have so much love with me. Let me shower some on you!
144. You can't have self-control when I'm around.
145. Tell me how to avoid being the guy you hate.
146. I can guess your dark history. Come and test me.
147. I can't get you off my mind. You better have some explanations!
148. I like my women with challenges… not mind game challenges, but adventurous ones.
149. I can erase your fitness worries if you keep up with me.
150. I don't have a million dollars, but I'm close.
For women
151. Hey nerds, better be prepared. 'cause I'll get up close and mega dorky.
152. Wanna have an adventure? Then allow me to care and scare… don't lose patience!
153. Zero privacy options for premium dates.
154. Will carve our names on trees for our first dates. Wanna romantically show you I have knives.
155. I'll teach you things you didn't learn in school. Try me!
156. I'm a full-time crazy person. But I'm curable if you keep giving me your antidote.
157. I can make you my best friend and poorest enemy simultaneously.
158. I have a degree in hide and seek. Continue hiding… I'll definitely find you.
159. To know about my loyalty, contact my dog!
160. I want a man that'll shed tears while watching Lion King with me.
You deserve a good dating headline… However, this entire dating prep with profile building gets too hectic.
You gotta click nice photos, choose one of them, know yourself, and make something that sounds good in the bio and headline.
Since it's so hectic, let's stick to these…
Good online dating headlines
If you wanna play it safe, not sound too romantic, too cute, too needy, too self-deprecating… and your list becomes endless, you might have difficulty choosing the one for yourself.
So, I'll say go for the good dating headlines for men and women. Why? Because if you become too picky, you might not find a date soon. So, let's lower the standards and get going…
For men
161. I'm all ears, come on, talk to me.
162. Let's split the responsibilities. I'll bring wine and you bring the fun.
163. My heart is diligently seeking your essence.
164. I'd like to know what's forever and after. Help me in my research.
165. Searching for my guilty pleasure in a world full of only guilt or pleasure.
166. We'll laugh until our stomach hurts and boom! Where are the clothes?
167. I'll help you get rid of your worries.
168. Try to impress me once more. It didn't work the first time.
169. I love your looks. Don't hurt it when you fall for me.
170. Not your first boyfriend? Cool, can I be the last?
For women
171. You may believe you know it… but I bet you have got no idea.
172. Not into romantic comedy? Can we switch to psychological thrillers?
173. Only smart connections are welcomed in my brainy institution.
174. Dating is really fun so give me a chance to prove that.
175. Do you love sugar? Let me be your only sugar in life.
176. Don't use a broom to sweep me off my feet. Rather use a bomb to blow me away.
177. My Mister isn't from this solar system. He's from an unknown planet and I'll conquer it along with him.
178. The quest for a good companion is a lifetime expedition. But I can't help that I love adventure.
179. I'm a born charmer. Don't ask for explanations.
180. I made a million dollars within 6 hours. You won't know how.
Think that was not your style? Wanna make your potential date even more curious? I think I've got just the thing you need.
Let's go with the intriguing style… it'll tickle their intellect but not too hard. A smooth and soft nudge to the brain is quite sexy. So, let's work on it here…
Intriguing dating profile headlines
Your profile headline must show how you really feel about something. However, make sure you highlight only the positive feelings. If not, you might send mixed signals to your potential dates.
Appeal to your date as a happy-go-lucky person and flaunt your outstanding traits. Use words to stay on their mind longer than they stay on dating apps with these…
For men
181. Do you know how to blow a whistle? Practice with me.
182. Do you feel lucky now, my queen?
183. Need a queen to rule me and my empire.
184. I'm always cold. Please cuddle me!
185. Let's raise the world population with more babies.
186. Still trying to find my fitting half.
187. Talk to me, you won't regret it.
188. Be ready to be monopolized. Applications are accepted only from commitment phobic women.
189. You + I… oh I forgot you hate math. Text me for the answer.
190. Mathematicians want to add someone in life to multiply excitement.
For women
191. I'm a daydreamer… I like to believe I'm not really a hopeless romantic.
192. A good smile and a male that can dance has my heart.
193. On the trail of God's light. Waiting to see where I reach.
194. Lazy Sundays + Family Dinner + Red wine. Intrigued?
195. Fun Me + Quirky Me = Promise you a laugh or two.
196. Won't know if we're a great match until we talk.
197. Bored looking for online dates? Why not be one another's reason to sign off?
198. I swear to God, this woman is no good.
199. Songwriter looking for inspiration for the next verse.
200. My beach checklist: flip flops, sunscreen, and you.
Having a hard time picking the right one? Let me share a cheat sheet here…
---
Questions to ask yourself before choosing a dating headline
Whether you want to create a dating profile to attract females or males, make sure your choice is fitting of your intentions.
If your chosen type doesn't fit the situation and requirements, it might lead to a bad experience. Before you begin writing one, glance over these questions, and carry on…
1. How to find a catchy dating headline?
Find something that makes you want to ask about someone else more. Since you wanna attract someone with a similar mindset, always think about what will catch your eye instantly.
Make sure it's relevant to your personality. Catchy headlines will compel your potential dates to check your profile.
2. How to grab attention with a headline?
Make a short, sweet, and clear headline. It must describe your personality rather than just reading out a few adjectives.
3. How to make a good headline?
In this world, everyone is short on time. Not even a handful of people read your entire profile. So, make sure to build a headline that shows your type.
You might be clever, gorgeous, sweet, and witty… make sure there's a flavor to everything in your profile headline.
4. How to create a killer headline?
Your killer headline depends on the type of potential dates you wanna attract. Think about the type of person and then understand what their type might be.
If you'll use adjectives, make sure those are interesting.
5. How to choose a headline to catch plenty of dates?
To catch more dates, make an eye catchy, attention-grabbing, and witty profile headline.
But that's obviously not all. There are some things you're better off without in dating headlines. Come on, let's have a quick look here…
---
Headlines that you must stay away from
Some dating profile headlines can be so bad, that they make the potential suitors cringe. They find it so weird, boring, or nasty… they don't wanna read further about you.
Though you don't realize someone else feels that way, this consequently diminishes your chance of finding dates. So, let's get to know what they are and be careful…
1. Avoid common greetings
"Hi, Hello, What's up, How is it going?" All of these are boring, mainstream, and don't interest anyone. It makes people think you're boring.
2. Avoid the obvious phrases
"I'm looking for a woman" or "Wanna meet someone special"… of course you do! That's why you're here so you can't create a good profile with these.
3. Avoid showing how special you're
You might be a supermodel that dates only business magnates. You might be an activist and will date only if someone supports your cause… cool but that considerably reduces your chances to find good dates.
For a perfect dating profile headline, keep the strict rules.
4. Don't be too direct about no romance
You may not be into real relationships… that's okay but don't show you hate serious relationships or that you only need genitals. That puts off people even if they're into it.
5. Stop being creepy
"I don't wanna die alone" sounds cool. "I wanna die with someone" sounds like a double suicide. Make sure your headline doesn't sound like you're abusive. Don't use terms like "victims" and "kill".
6. Don't sound down
"This is my last try at dating" or its variants aren't great for a dating headline. You sound so sad and pessimistic and your potential dates may feel you'll push your emotional baggage on them.
Nobody wants to carry issues or babysit on online dating sites.
7. Don't be too romantic
Women like romantic stuff but make sure you add something more to it. Don't leave it at a romantic 5-word sentence. If there's nothing else to it… even romanticism feels boring.
8. Don't show you're desperate
If you show desperation in your headline, they'll know about your hard luck in dating. They'll naturally assume something is wrong with you and avoid you.
It shows you aren't confident and have a need to emphasize how good you are.
9. Skip the cliché
"Living life to the fullest" doesn't do much for your profile. People move on from such headlines too fast. Rather show how you do it with pictures. Keep the headline for something more interesting.
Write a short note about how you lived life to the fullest. Describe it as vividly as possible.
10. Don't leave it blank
You'll never get the right kind of dates if you keep the headline empty. The mass follows the headline more than the bio.
An empty headline shows you don't care or aren't interested in dating at all. Put in the effort if you're really interested.
A word from ThePleasantRelationship
Your dating profile headline says it all. Don't expect a sea of strangers to give you a fair chance if you don't try to stand out on your own.
An online dater scrolls through many profiles throughout their day. If your profile isn't edgy, why will they even spare a click? So, make sure you compel them to check you out.
The quest to find a suitable relationship or dating partner was never easy. It takes lots of trial and error. You might even attract the wrong type of people if you're not clear in the headlines.
So, always try to make something relevant to yourself. Create your dating profile headlines honestly and you'll make a banger relationship headline in no time.
Surabhi Kedia
Surabhi wakes up every day with a drive to craft words that can create a soulful impact. Creatively adventurous, she is always seeking to learn new skills and acquire new experiences. With a hidden soft corner for languages (especially Urdu), she writes poetry occasionally, binges on romantic shows, and LOVES to talk. A hustler, admirer, chaser, Surabhi is just another-someone who refused to give up on her dreams. She says, she is just somebody who's trying to make herself a writer and for now, she's just writing...