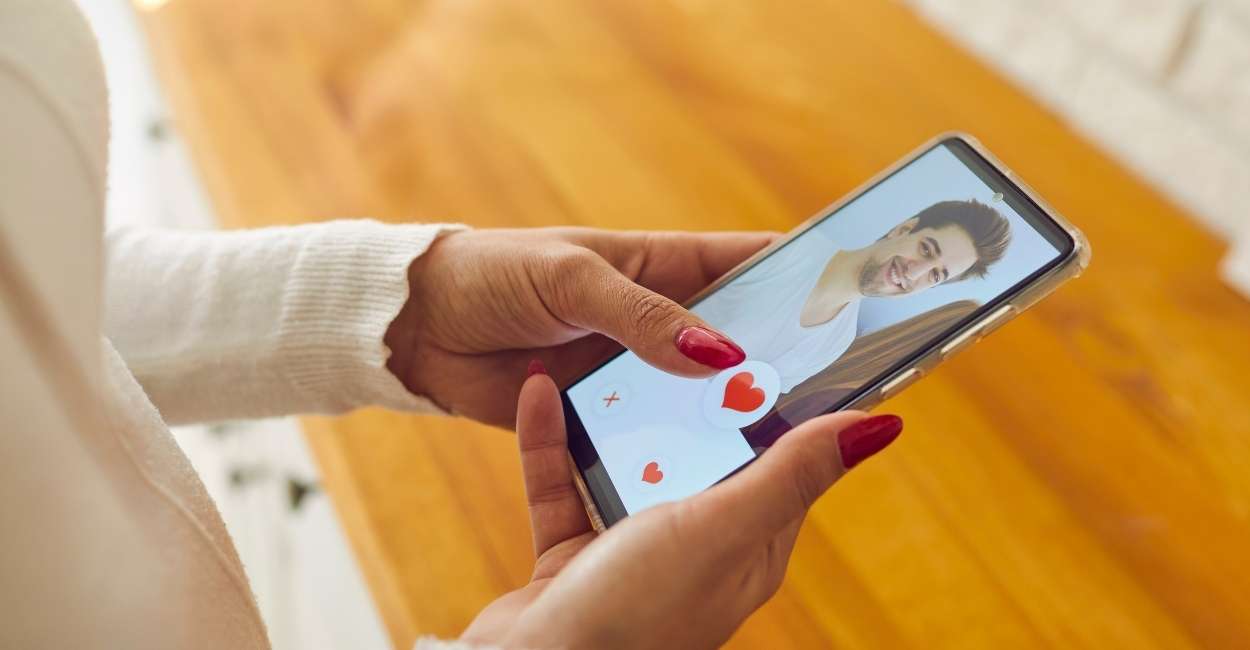 Wanna make a head-turning dating profile? Stuck on choosing good pictures and bio? Want more clicks on your profile? Or, just wanna make sure your dating profile is right on track?
I'm glad you're honest with your worries! Because you reached the best place online to clear all your doubts.
With this think-piece, embrace the revolutionary change in your dating profile and get ready to be blown by the notifications on your phone.
However, if you're just worried about scammers or your partner still looking for dates… I'll share some crucial details here.
So, don't hurry lest you miss something! C'mon, let's begin our dating scene here…
What is a Dating Profile?
Summary
A dating profile comprises all the public info about you to catch a good date on dating platforms.
On dating apps and websites, the information you fill in about yourself and a potential match creates your dating profile.
It's similar to how your Facebook profile looks only with the goal to date. It includes your likes, dislikes, hobbies, dealbreakers, name, pictures, and age.
Based on the impression of your dating profile, you get dates.
Interested in creating an online dating profile from scratch? Let's follow these…
---
Tips for making an online dating profile
Writing your dating profile isn't an easy task. You really need to invest time in creating attractive headlines that help you stand apart from the crowd.
However, it's far from impossible if you're dedicated. So, let's follow these…
1. Ask your folks around
This is something we all must do but don't. The reason? "How can we seem so uncool and inexperienced to our friends?" Well, it's much better than going in circles and not landing any dates.
If you're already set up your dating profile, then ask their opinions on it. No pressure in updating your profile on their advice. A second opinion always gives a better insight into such situations.
Specifically, ask them to check if anything looks fake and proofread for any grammatical errors.
2. Avoid copy-paste ideas
Let's say you found an example online that totally matches your likes and personality. However, they're too direct and leave nothing to the imagination.
The other person will have nothing left to ask you. Rather give a small insight into your life and leave the most for imagination.
Don't copy-paste any ideas from online sources. If your date finds out, they'll not like the idea.
3. Check existing profiles
Look up ideas online for inspiration. You can also check out real-life profiles for this. Nobody said you can't change your profile later on.
Make a rough online dating profile initially with only the basics. Take time to surf through others' dating app profiles to understand what to include and how to look more appealing with your bio.
Check out how they describe the type of person they want to date. Observe the sexy shots and angles they've uploaded.
4. Add optimistic tones
For the perfect online dating app, you need positivity oozing from your profile. Sharing negativity in the dating profile headline or bio fall under the usual dealbreakers.
Honestly, nobody wants a pessimistic potential partner. So, even if you have too much pain in real life, make sure you don't share deep info online.
Showing off too much honesty might backfire in your quest to find love. Everyone wants to have fun dating, so they might avoid profiles with negative tones.
5. Don't lie absurdly
Too much honesty isn't a great idea but dishonesty is one of the grave red flags of any online dater. For instance, don't say you're a real estate owner if you're a 9-5 worker. Don't say you're outgoing if you have social anxiety.
Many people have similar tastes. You'll find love in no time if they spot your honest profile.
6. Give specific flavors about yourself
If you love traveling, mention your most liked place with reasons. If you're into sports, include your favorite sports in there. If you love pets, which is your favorite animal?
More specificity will magnify your chances of finding love sooner through online dating sites. Your potential partners will feel that you're talking in person and they're not reading out sentences.
It'll also become fuel to conversation starters. After all, you'll respond much more eagerly to someone discussing your hobbies than boring 'Hey' and 'hello'.
7. Keep your profile updated
Something about you and your life changes every day. The changes may happen too slowly to notice within a day or even a month.
But whenever certain things change in your life, it's a great idea to change things regularly.
Suppose you learned a new skill today, found a new liking, won a match, and had an exciting candid shot… update your profile with the important details.
Suppose, months back you worked as a part-timer, and then today, you're the CEO of a budding business. Include the life changes in your dating profile.
8. Be a grammar nazi about your profile
Whether you're a male or a female, always look out for grammatical and spelling errors. These are major deal breakers for some people.
You might be good at English and still have a typo… so be very careful while filling in.
Also, if English isn't the first language for many people… it's alright to not be fluent.
So, before you create a profile type what you want on normal text using autocorrect. To be double sure, use Grammarly to fix any existing issues.
9. Upload the latest picture for profile photos
Regular and updated recent photos are a must for a perfect dating profile. Further, frequent profile updates also increase your visibility in the dating apps.
No need to behave like a social media addict and update profile photos every passing day. But take good selfies or pictures and upload them either once a week.
Adding new pictures also spikes your potential matches' interests. Someone might change their mind based on a new picture.
10. Flash your smile in the profile picture
Naturally, every one of us looks better with a hearty smile. A survey found that online daters feel more attracted to a bright smile than pouts or rowdy appearances.
Smiles make you look more approachable and candid. When you smile genuinely, it spreads throughout your facial muscles. It makes your face glow and your body relax.
These make you look more attractive and other daters naturally find you more appealing. So, add a smile to your main profile photo.
11. Include your interests in your shots
Whether you love traveling or partying on Friday night, play the violin, or are into painting… take great action pictures when you're immersed in something you enjoy.
Seek a friend who has a good camera and photography sense. In action pictures, your focus may not be your face and that's okay.
This will be one of your extra pictures and not the master profile photo. Your profile will naturally get more right swipes or clicks if your pictures define your passion.
12. Don't be shy to show the real you
Include a photo for every side of you. Add headshots without heavy makeup, flaunting your car, or sunglasses on. Full-length shots go well for action photos. Show your real self through the pictures.
If you love eating, shoot portraits with food. When you go outdoors to play, get a friend to take striking pictures in flaunting angles.
Take pictures with your friends too. This way, there won't be any surprises when you meet up.
Whether you're short, lack a limb, have frizzy hair, a hairy body, or anything remotely normal but someone might not like it… they'll know through the pictures.
13. Make sure you're the focus of most pictures
A good profile picture focuses on your face. You might love your pet and show them off on your dating profile… However, suitors wanna see your face.
They'll date you so make sure your face is clearly visible in most headshots. If you keep your face out of focus, that expresses low self-esteem or a deliberate attempt to hide a flaw.
Suitors will avoid your profile because they get the wrong vibe from it.
14. Show off your sense of humor
Search for funny and interesting Tinder bios. Life is already too gloomy and everyone likes a good laugh once in a while.
Most dating profiles out there include salary figures, occupation, age, and other basics in a very mundane way. Add something different to make other daters laugh. This will increase your chances of finding a special person.
They can be great conversation starters or icebreakers. Make sure the joke is not self-deprecating because that's a red flag. Stay prepared with better conversation starters for novelty in the profile.
15. Let your dating profile stand out from the crowd
You might have a perfect list of wants and don't-wants in your head. Your preferred online dating site asks you to fill in a box called 'What are you looking for?' Never give away excess info in these situations.
Mention some mandatory parts like your preferred relationship type, age criteria, dealbreakers, and everything else that's seriously a necessity to date you.
However, some people add superficial qualities to their choices like income, height, weight, eye color, skin color, or even hair type.
These make you look extremely shallow and unapproachable. Even if someone matches all the qualities, they might judge you and ignore your account.
Hinge and Match allow you to caption your photos. Bumble and Hinge allow you to answer interesting details about yourself.
Follow the cheat code: Explore the dating apps and use everything out there. There are so many apps out there and they're different from the next in some way.
If possible, join all the dating apps, add different pictures and bios on them all, and use everything they offer. Answer the questions interestingly. Caption your picture with something fun.
17. Get rid of adjectives, commas, and negative language
Some online daters throw in lots of adjectives with commas in between. It's like they want to share everything on their mind at once and fit in.
It looks haphazard, irrelevant, and dull that people won't even read it till the end. Don't use negative language like "Swipe left if" or "not looking for". It's not wrong, but you seem dismissive and judgmental with these.
People will think you aren't capable of screening profiles. Some people might target you to have fun breaking through your filters.
18. Mention what you want in your date
Whether you want a casual relationship, a serious one, open, or exclusive… mention that. If you want an open one, do you have an existing partner? Do you just want sex or even more?
Do you want to chat online and make friends? Or, will you meet up in person? Do you want a date for one day… like a Christmas gathering or a wedding?
Specify your needs or you might meet an awkward situation later. To avoid any scope of disappointment, be as clear as you can.
19. Don't add too much personal info
Online dating is never safe, so take an ally with you during your first in-person meetings. Fix the dates in public places. Don't give away private info while talking online or in person.
Don't share your contact number or residency, workplace, or school locality too fast. Take time before adding them to your social media account.
Don't entertain money lending requests. Some might even say they'll send you gifts but you must pay the shipping fee.
Shady people will be very obvious so stay alert. Before making major decisions, talk to a loved one.
20. Be optimistic about dating
Perhaps you're not new to this but had tough luck landing a date or sustaining relationships. It's normal to feel low about it and give up.
However, your half-hearted quest at seeking the perfect one won't bring success.
If you don't give it your all, leave your bio blank, and don't update pictures frequently… potential partners may think your profile isn't active or you're not interested.
Put yourself out there as you mean it. Further, if you have children, don't put them in more than one picture.
Too many kids' pictures imply "take responsibility for my kids" or "I'm always busy with the kids"… which just isn't flattering.
Wanna make your dating profile invincible? Wanna increase the views or right swipes? Let me give you a quick ride…
---
How to write a compelling dating profile
If your profile doesn't get enough attention, something is definitely off. However, I'm sure it's nothing we can't fix!
Have faith in yourself and you'll naturally become more expressive on the dating profile. C'mon, it's time to change your world…
1. Take time to create your screen name
You can't change your username or screen name once you set it. So, think about it carefully as everyone will check it first. Come up with something clever, humorous, and catchy.
People will feel more attracted to you if you make them laugh easily. Mixing up your hobbies to make the name works well too. Avoid using any numbers at the end… that sounds boring.
If the online dating site or app needs you to fill in your actual name, don't go extra and stay original. If you don't need your real name, then by all means avoid it.
2. Invest efforts in the pictures
Be very picky when you choose a picture. Here are some tips
Gaze straight into the camera, smile with your heart, and avoid sunglasses or limit it to one to look approachable. Eye contact is captivating and sexy to potential matches.
Keep solo headshots for primary profile pictures. Mostly update solos and at most upload one picture with people who look comparatively less attractive.
Upload full-length action shots while enjoying your hobbies. Add a socializing candid with friends and family. Crop out others if they don't want their face online.
Only add high-quality photos that focus on your face.
Make sure the background isn't too busy or doesn't clash with your outfit color.
3. Work hard on making your bio
Add an eye-catchy and funny headline. Don't make a list of your interests in this portion… that makes it boring. Focus on the type of person you wanna appeal to while making it.
Write exactly what you like… don't generalize. Instead of "I like all food", use "From hot and spicy street food to continental cuisine, everything waters my mouth".
Fill in all the details and leave no box untouched. It might be about wanting kids, your age, your intentions for dating, or even your sun sign.
Check for any spelling errors and wrong word choices. Make sure the tone of your thought isn't threatening or scary.
4. Keep the length in mind
Depending on your dating website or app, the length of your bio matters. There's a plausible word limit for your dating profile bio.
If you're on an online dating website, fill it up somewhere between 250 and 350 words. Don't write as if it's an assignment, alright? Nobody will read boring lifeless texts.
Even if you have lots to say, don't go on with pages about you… people might misunderstand you as a narcissist.
However, if you write too little, matches may avoid your empty account because it seems lazy and boring.
If you're on a mobile dating app, then try to stay within 50 words.
5. Show that you're emotionally available
Express that you're seriously interested in dating and not doing it just for the heck of it.
Instead of saying caring, loving, etc. express your loving nature with statements like "I love spending time with dear ones. Would love to add more to the mix. The more the merrier!"
Show that you're emotionally invested in your close ones to imply your emotional availability.
Avoid statements like "I love my work/kids/parents the most". This shows you're emotionally distant and won't prioritize your date ever.
Or, that you'll never go out on the weekend date nights because you have kids or parents to take care of.
6. Show off your USPs
So, what makes you stand out from the crowd? What makes you a better catch in a sea of fishes? You know your good qualities the best.
If you're unsure, ask around your folks to describe your unique points within 10 words.
Pick some fancy words and make something catchy out of them. No pressure to use the exact terms in your bio. You have the entire freedom to make yourself seem better than the others.
Add proof to your qualities… suppose you can "cheer up others during their lows" instead write "I can be your best cheerleader and motivator". Add an optimistic and fun motivational quote.
7. But don't look arrogant
Even if you try to be the best out of everyone… don't be arrogant. There's a fine difference between confidence and arrogance.
Whether you look better than most, earn more than your peers, or are extremely physically fit, don't brag or put others down in the process.
Be modest even if you won awards in something. If you want to mention your achievements, do it humbly. Remember, the genuine ones are the most down-to-earth.
Don't use superlative phrases like "I'm the best skater in the world" rather use "Skating is my passion and I aced it pretty much over the years".
8. Add love in your language
Make sure you use vibrant, loving, and romantic language in the bio and headlines. This will attract romantic people and you'll find greater success in finding successful romance.
This might sound intimidating to introverts. However, give yourself some time to express your feelings.
You can't make romantic phrases for dating instantly. If you don't do it, you might miss out on good matches.
However, if you're only for casual hook-ups, don't mislead others with such terms.
9. Share the positivity
Always use positive language when you describe yourself. If you hate exercise and like food, emphasize the love for food, not the hate towards exercise.
When speaking about your appearance, don't put yourself down. Don't share unflattering pictures or pictures with more attractive looks. Crop them out if you look worse than them.
Also, share what you want on your date. If you have superficial dislikes, don't ever mention them. 'Don't', 'No', 'Refuse', these make your suitors judge themselves.
Even the good catches might retreat thinking that you'll judge them.
10. Keep away from sexual references
Your username, headline, tagline, bio, or pictures… don't use anything sexual in them.
In the case of pictures, though it's no big deal, avoid cleavage exposure if the dating site/app isn't well-known or doesn't guard your picture against screenshots.
Women might get angry with this one and call me anti-feminist. Well hey, it's your picture and your body. And there are lots of creeps out there. You'll attract the wrong kind of attention because they're always looking out for prey.
Men, don't add sexual jokes… it turns off anyone big time. Dating isn't just about sex so be polite in your bio.
Are you a male? Then I have some secrets to share. Follow me because I'll disclose some really important steps here…
---
How to write a man's dating profile?
Men are wired to be less on the emotional side. They align in more practical ways naturally.
You want something straightforward and will probably do something similar to your friend's account… whether it's great or not.
So, follow the steps to create a compelling profile…
1. No sexual innuendos in name
Whether you think you're sexy or many girls told you're good in bed, no need to share that with strangers online. Especially keep any kind of boasting away from your names.
On most online dating sites, you can't change your name… and potential suitors will judge you for even thinking that it's cool.
For instance, Sexydaddy98, Coolhunk25, Spankingmasterxoxo, Chesstrophywinner001, Yourmister007, or CEOoftheyear1010… will push away more people than attract them.
Rather use something soft and humble like AmicableMan03, Lookingforlove#5, Funnyguyofyourlife, or Winterhiker*$1.
Make yourself look more approachable for a relationship. Express your qualities and your interests in the name. The suitors will get a quick grasp of your character this way.
2. Use your photos for storytelling
A dating site profile picture mustn't be like a passport photo, your school graduation album photo, or like jail inmate profiles. Don't post expressionless and stiff closeups.
For full-length shots, if you feel uncomfortable with pictures, ask someone to shoot candid shots. A stiff body language makes you look closed off, uncomfortable, and disinterested in dating.
Of course, you're no model and nobody expects to find one. But soft body language is important to show you're friendly and emotionally available. Your pictures are your reflection, so be very picky while uploading them.
If you're in a dilemma about photos, then upload your photos on your Instagram story and allow your followers to rate them.
3. Don't make fake stories in your profile
In your bio, don't write anything that's untrue. Suppose, you say you're a billionaire on your profile. Some person starts talking to you thinking that's true.
Firstly, that person's intentions aren't pure. Secondly, you'll meet in person someday, can you fake a billionaire's lifestyle then? You'll only waste both of your time.
If you really want a serious date, make sure you don't pull such pranks. Imagine your online date lying about their gender. Will you like it when you find out after months of investing your emotions?
Put yourself in others' shoes when you describe yourself.
4. Describe your preferred date respectfully
When you fill in about your date's qualities, don't put in anything offensive. Suppose you want someone without any addiction, who won't try to take advantage of your money, and won't always ask you for attention.
However, don't put anything like "No alcoholics", "Swipe left if you don't have a job", or "Try again when you need less attention".
Dates that fit your requirements will feel repelled by these descriptions.
Don't add anything about looking like "sexy Instagram models only"… sounds shallow and looks really depend on perspectives.
Instead go for the positive natural traits like "outgoing", "fun-loving", "bookworm", or "independent". If your dating site lets you only fill in a checklist about your date's habits, tick more on "no preference", "doesn't matter", or "irrelevant".
5. Add at least one social media link
Let's say your potential suitor is really into you and you fill all of their requirements.
However, they don't want to emotionally invest without knowing more about you. They might think you're too good to be real or even a catfish.
You might lose on genuine potential dates if they can't find much about you. So, add a link to your Facebook account or whatever's popular in your country. Allow them to stalk you a bit and make up their mind.
Of course, don't lock your FB profile if you share the link. You may also add links to Instagram, YouTube channels (if you have one), or LinkedIn profiles.
Further, it's not just men… women also need a bit of guidance. So, all my ladies, follow me for a better profile…
---
How to write a dating profile for a woman?
Women fear putting themselves out there because of safety issues. You might also not know a few tricks because your female friends don't easily disclose those to you.
However, it's not too late. Along with the compelling profile making, follow these…
1. Use your interests to find a witty name
When making your username, think about your hobby or profession. Make sure you draw attention to the right places because you don't want weirdos and creeps stalking you.
Let me be brutally honest, if you add a username like JuicySarah56, DomGirl69, Daddysnaughtygal89, Hotnbothered45… guess who these will attract.
Think I support the male patriarchal society? No, Hun… this is a dating trick to keep away stupid retards.
There's nothing wrong with expressing yourself in your username. But the good ones will think you're too aggressive, the bad ones will think you're asking for it.
Let's not begin a debate and stick to your goals: Find a good date.
2. Be a bit indirect in your story
We love straightforward women, honestly, but we can do better when it comes to dating. Take this example: Mother of one; Love painting; Architect by profession; Love wine.
This was cool, nothing remotely wrong. But a bit bland and you can mix up the same thing to invoke emotions in your suitors like this:
I do architecture for a living but am a hopeless art lover. I enjoy my life painting with my kid and tasting wine.
That didn't say anything remotely false but showed what kind of relationship you have with yourself and your family.
3. Show off your beauty with pictures
To some women, posting pictures online is challenging. This is mostly because of the fear of misusing pictures. Well, on dating platforms, you gotta get rid of that fear if you want proper dates.
I sound rude and uncompassionate towards your fear… but potential suitors can't approach you without your face.
Talk to your friends who're on social media platforms. Know their perspective on putting their pictures out there.
Put as many genuine and pretty pictures as possible. You don't need makeup to look pretty. Choose pictures that you love and that express your features and personality better.
4. Don't mention your dislikes on dates
Ladies, some people on dating sites don't have the best intentions. They want to solve you like a puzzle and boast that they fooled somebody. Sounds sick but the world is a scary place.
So, don't let others know your deal breakers. Suppose, you want someone that's not into casual sex, flirting with random people, isn't abusive or manipulative, wasn't ever married before… or anything else.
These are everyone's basic demands… however, the people you described as a no-go for you might take it as a challenge.
They might aim to break your walls and show that "you fell for a manipulative playboy, despite your dating app description".
Don't attract attention from the wrong people this way. Give away less about your dislikes and figure it out while you chat.
5. Don't share too much
Another online dating nightmare for women is safety. Won't lie but there are psycho stalkers out there.
For women, it's best to not add social media accounts where you put info like your residential address, workplace, or any places you frequently visit.
Further, on the dating app, don't post pictures with a unique background that may give away your address.
For instance, don't upload photos in front of your house with your address written somewhere.
If you work in a popular organization, don't add photos clicked around your clock-out time. If someone notices the time from the picture, that's a problem.
Stick to pictures in cafés, amusement parks, on vacations, on outings, or while doing sports and you won't give away any detail.
Worried about a good profile picture? Let's find out some secrets here…
---
How to get dating profile pictures?
Your pictures are the most expressive part of your dating profile. Before you write a profile, focus on getting a picture.
If you don't have any, go out with your friends and click the best shots with these in mind…
1. Flaunt your personality with a close-up
Your primary picture must only be about your face and shoulders. The small images don't justify your beauty properly.
Make sure potential dates get a good look at you in this one even without clicking on it.
Also, don't hide your face with sunglasses, hats, veils, or even shadows. If you have a good quality picture, crop it to show your face properly.
Make sure you're expressive in most pictures. If you love fun, then add a goofy picture. Don't twist your face so hard that you don't look the same. Your flattering yet fun shots attract better suitors.
A goofy place goes well with entertainment and fun backgrounds like a park or arcade.
A smart look goes better with libraries, bookshops, or office backgrounds. Wisely merge the background with your expressions.
2. Avoid pictures with a negative message
Upload mostly smiling pictures and show your jolly and friendly nature.
If there are too few smiling shots, others will avoid your profile as they don't wanna date a grumpy old person. They might feel you're antisocial or a tough piece of work.
Don't smile just because you have to as fake smiles don't connect with your eyes.
Make sure your eyebrows are relaxed, your skin glows as you naturally smile, soften your gaze, and look right into the camera lens as if you're looking at your date.
Skip professional headshots… this isn't job-hunting. Let your muscles lose as you do during the leisurely time.
Avoid photos with people of the gender you like. Your dates might think that's an ex or your crush. They might assume you're still not over them or wanna catch their attention.
3. Pick the current and clear shots only
Skip pictures if you're not the focus. If your face is hazy, your dates can't figure out how you look.
They want to see a clear picture. If you don't give them that, they'll assume you're under confident and have a reason to hide your face.
The same story goes for old photos. You don't look the same as you did last year. Whether you looked better or worse, it's you… but your date will compare you with your old self. It's a mental competition with your past looks.
If you look the same as before, you can use them. However, with pollution, skin damage is inevitable.
Both hazy and old pictures defeat the point of uploading them. Your date wants to see your real face.
4. Doll up but don't deceive
Don't look haggard and messy in your pictures, your dates will think you're untidy and don't love yourself.
Upload pictures in which you're dressed up… if you don't have any pictures, we'll dress up just for taking pictures.
If you want to, you can also wear makeup but keep it natural. Your date expects you to look the way you do in pictures.
Don't go for face sculpting heavy makeup or wigs. Don't add filters to your photo because they blur out your face, and make you look like you're not.
People will frame you for catfishing if you manipulate your pictures with photoshop.
5. Post friendly socializing shots
At most add one picture while socializing with friends, family, or even playing with animals. It will flaunt your social skills and the gleam in your eye when you make eye contact with others.
Make sure it's amidst a group of people you like. Or else your facial expression might seem bleak and tense.
A picture with the right crowd will show that you have great friends, aren't a loner, and have healthy relationships.
Label where you are in social shots if the group is huge. Your date won't bother to find you among a huge crowd, so always point yourself with captions.
A potential match might be frustrated if they can't find you and turn away from your profile.
Make sure you're not around too many people of the gender you like. Otherwise, your date will wonder if any of them is a suitor.
6. Take candid activity shots
If you like traveling, add your picture in a different state. People who like traveling are more likely to connect to you about your favorite places.
If you're into outdoor activities like hiking, trekking, marathons, swimming, or anything alike, ask your friends to click pictures.
You feel happy when you're busy with your interests. Your face lights up and you look really excited and passionate about it. So set someone to take candid activity shots.
These show the real you like a glimpse of your life in one frame. So, while you enjoy traveling, painting, reading books, or trekking… capture your excited and passionate side with candid photos.
7. Switch the angles
Some of us think that our left profile is better than the right or vice versa… I'm guilty too. We subconsciously, face a preferred profile more towards the camera to look our best… that's cool because we want more of our flattering side.
However, if all of your dating pictures are from the same angle… It looks boring. In criminal documentary shows, they shoot all profiles of the criminals. This is because the human face isn't symmetrical.
If you hide one side of your face, people will imagine the other half looks the same and get disappointed.
So, dare to pose in different angles without caring about profiles. Take full-length shots and show off your figure.
8. Avoid the major picture turn-offs
Many dudes out there hold a fish or pretend to gulp down a fish to show they're macho.
But it's too overused and back-dated. They look uninteresting and clearly not macho despite your gender. It seems like you lack originality.
If your potential date had a bad experience with someone with similar pictures, they'll immediately ignore you. They might even assume you're a boring parent and crack lame dad jokes.
Many people are alright and don't mind fish-holding pictures, but will your suitable match be one of them? Hard to say, mate!
In your social shots, don't upload pictures from the club popping bottles or chugging down beers. They make you seem like you're out for fun and nothing serious.
9. Skip the arrogant shots
Some shots make you look self-obsessed, snobbish, condescending, or even a narcissist. For instance,
Bathroom mirror selfies make you look "lonely, undesirable, yet self-obsessed… so you can't help clicking your picture in one".
Gym pictures while working out and showing off muscles scream "look at my muscles, I'm more shaped than others so pick me".
Driving shots whisper "I can take you out on a ride and allow you to look at my charming side profile".
Clicks in front of a car drop "I own this car, imagine how much money I have".
Shots with luxury accessories also seem arrogant.
Flaunt your muscles with fitted clothes and money with classy clothing. But if the picture focuses too much on them, they'll know what it means.
10. Get your loved one's ideas
People can hardly judge their best shot by themselves… unless they're pro models or photographers. That's why you can always use some extra help. Take the opinion of the gender you like seriously.
Send your pictures to your honest folks… ones who won't sugarcoat their opinions or deliberately misguide your judgment. Let them score your pictures on 10 and reason the highest scored pictures.
Even better if they have more knowledge about photography and are adept with dating sites.
Create a poll with these people and let them rate. Or, interview them about what they notice first in dating site pictures.
Anxious about being catfished? Let's bust some scammers down below…
---
How to spot a fake dating profile?
With technology, scamming has become so easy that we fear socializing with unknown people.
The dating scene became horrific with fear of being scammed and embarrassed. But hey, relationship coaches say that's no reason to stop!
So, let's defeat those fake profiles instead…
1. Their account is basically empty
All online dating profile tips ask you to fill up all the info and have minimum blanks. Fake dating profiles will never fill them either because they feel too lazy or forgotten.
It's so that they can brew different stories with different victims. They also want to keep their options open and align their interests with their victims.
They'll have no more than their name, age, location, or occupation on the account. They won't link any social media accounts either.
At most, they have only one uploaded picture. If the account is fake, you might feel the picture is too "good". Reverse search their image on Google to ensure if it's a random internet picture.
2. They don't have much online connection
Even if they linked a social media account, investigate it thoroughly. Fake dating profiles only intend to catfish so they'll either have other victims in their friends or followers list or other too good to be real accounts that are also other catfishes.
If they have multiple social media links, check if they're connected to the same friends on all platforms. Friends usually connect on all platforms… if not, they're not friends… they're catfish victims.
If they only have one social media platform connected, check if they're tagged in any of their posts. Friends hang out, take pictures, and tag one another in new and old posts of group pictures.
If there aren't any of them, then probably they didn't meet… because they're catfish.
3. They claim to be stuck on foreign trips
Catfish accounts have cool ways to scam money from the victims. They'll say they went on a trip all alone in a foreign land, overspent their money, can't access their account in the foreign land, can't return, need help to return and live a loving life with you.
If you ask them to seek their family, they'll say their family abandoned them or they're an orphan. They'll make all kinds of nonsense to make you pay… that's your warning sign.
They might even say they got lots of gifts for you and went bankrupt. So, you gotta send them the shipping charge for the gifts.
Foreigners date online but if they ask for financial help in any way, beware!
4. The convo starts getting intimate too soon
Catfish or scammers don't miss a beat before they try to "get close" to you. They'll ask for your contact number or email addresses pretty soon.
They'll even try to connect with you on social media to investigate your background.
This way, even if you ask them why they kept their profile so empty, they can avoid you. They'll also find it easier to use your email address or contact to hack into your accounts.
They might say they're so in love with you that they don't wanna seek other dates. They'll ask for your private contact info and say they'll get rid of their online dating account.
They'll promise to get married, confess, and virtually propose… so that you put your guards down and they can take advantage of you.
5. Their texts will have zero grammatical sense
Fake dating profiles work in two ways. Someone either doesn't know your language… which is probably English. They're far from a decent background to hold an English text convo.
So, they use translating apps to quickly reply to you. They'll first translate your text which probably has text slang that they won't get.
Then they'll put in their reply in the translator… which will obviously not make complete sense because they didn't understand yours. That's how the grammatical and spelling errors begin.
Or, it might be texts generated from bots and the codes make it erroneous.
However, check if there are only usual typos. If it's worse than a usual typo or sends stiff replies only, that's a scammer.
6. They randomly forward you suspicious links
Scammers may send you random links out of the blue and say "Hey, I was working on this website. Please review it/will you please sign up for a project?" or "Hey look at this cute video. This reminded me of you".
Those links might be a phishing scam and they'll ask you for your personal info like credit card details, passwords, and pins.
Or, those might install spyware, malware, or viruses that can extract private info from your device.
So, never ever click on a link when a stranger sends it to you… doesn't matter if they promised to marry you or buy you a house.
Ignore or report them on the dating app. Even if you clicked on the link, detect threats with Malwarebytes, HouseCall, or Norton.
7. They may ask about your financial info directly
Sometimes, scammers don't sneak around… probably because they're confident, new to it, can't find any info from your social media, or are just too lazy.
They won't wait long until they ask you where you live, what you or your parents do for a living… and escalate it to where you work, your salary package, your full name, phone number, date of birth… and your credit card details.
Don't share sensitive info like card details or phone numbers linked with cards and banks. If you must share your phone number but don't have a spare, create a Google Voice account.
If they send any texts on this number, Google will forward them to your real number. The other person won't know whether it's yours or not.
8. They can neither talk online nor face-to-face
Scammers or catfishers never use their real pictures on dating apps. So, they'll always avoid interacting in ways you might catch them.
If you suggest talking over the phone or video call or meeting up, they'll always refuse you or have some excuse for it.
If a phone or video calls them without prior notice, they'll reject the calls. Even if they accept, their voice won't sound like you imagined.
Their speech will sound distorted like they faked their gender, age, or like they live underground. They'll definitely not show their face… might even say they have pimples or rashes on their face.
They'll never make plans to meet even if they live in the same city. They might say they're out on a business trip or went to visit a sick relative or attend a dead loved one's funeral.
They'll make you feel bad for asking to meet.
9. Their story keeps changing
A catfish never has a fixed story because they adjust their background so their victims don't catch up. Since the lies are so vast and they made so many stories, they can't remember all the stories.
A human can't check their story every time before replying to texts. This is a legit sign of a catfish. The changing stories might also be because multiple people handle the same account.
Note down how many times they forget about their story. To make it quick, brew a nonsensical story completely opposite to theirs and talk about it.
For instance, if they said they're out at a friend's funeral. Ask them the next day whether they enjoyed their niece's birthday party. Their answer will reveal the truth.
10. They're too perfect to be real
Perfection doesn't come cheap and even supermodels get lots of work done before their debut. Some basic signs in a catfish account are…
No flaws
Pictures look better than professional
Their career is on a nonstop boom
Allegedly rich, famous, a celebrity, or royalty
Flaunt too many luxury items in the pictures
If they're really that famous, search them on Google, LinkedIn, and Facebook. If they're not lying, you might find their account. If they're fake, you might find results in the actual person's image or LinkedIn account.
Worried your partner is still looking for dates? Let's know if that's true here…
---
How to find out if someone has a dating profile?
Do you have a crush on your best friend and wanna know if they're on a dating app? Or, are you both in a relationship? Feeling insecure that your partner isn't satisfied with you?
Whatever your situation is, let's find a solution together…
1. Spend some bucks on reverse searching
Dating profile reverse searching is real if you didn't know about it. If you have their name, contact info, and email address, you're good to go.
Though some apps allow you free trials, some are very expensive and might charge you $5 minimum for each search. However, never sign up for apps that offer to access others' accounts, locations, or cameras… It's illegal.
Some of the famous ones are…
Spokeo: It shows you all the accounts on all platforms of a name. However, manual scrolling through each profile they found for a common name is tough.
Socialcatfish: Similar to Spokeo but also shows you all the pictures with the particular name, other than social media accounts.
Cheatbuster: This one's particularly useful for Tinder dating profiles and got high precision in results.
2. Hit their email to create a new profile
If you know this person's email account, that's great. Try signing up a new account in all the possible apps with their email address(es) and move on to the next step.
If there's already an account, it'll typically give prompts like "email ID is taken" or "email ID is already active".
Someone might not use their email ID only, so try to use their phone number because many apps still allow you to sign in with them.
However, this isn't legit proof and will only tell you if there was ever an account using such credentials. I met my partner on a dating site, uninstalled the app later, and now don't remember the credentials.
3. Click on "forgot password"
Some dating app or website doesn't send you prompts whether the email or phone number is in use or not. Don't assume they're off the radar too fast.
Instead of signing up for a new account, try signing in for an existing one. Put in their details and click on the "Forgot password" bar.
They'll send recovery mail to the phone number or the email if the account exists. If no account exists, they'll show prompts like "Wrong username" or the likes.
Once again, this only shows if they ever had an account. It doesn't show they're actively looking for dates.
Moreover, if they do have an existing account, they'll get the recovery mail or text for the password. They'll know someone tried to hack in and if they used an email ID only you knew of… they'll know.
4. Manually search them
If you have enough time and dedication to find them out, build an account yourself. Change your name, age, locality, and interests according to their preferences.
This begins your long journey of swiping left and right. This is time-consuming but you'll eventually come across them if they're on it.
Make sure you clearly mention in your profile that you're not looking for a date. Otherwise, too many people might hit you up.
Another idea is asking a friend to help you out. If they also join in your quest, the chance of coming across them increases. Your quest is harder if that person's locality is densely populated.
5. Search for a common username
If this person has a regular online username for almost everything… they might use it on their dating site too. Suppose their username is USERNAME and you wanna search for them on Tinder.
Open any browser, and type "USERNAME site: tinder.com" without the quotes.
You can also search for "bumble.com/@USERNAME" without the quotes.
Once again, you'll only know about the account's existence, not the activity.
6. Image search their best picture
Does this person have a favorite headshot? People are more likely to use their best close-ups on their dating profiles.
If you don't have direct access to the best shot or they won't send it to you, save it from their social media account. Do a reverse image search from Google. TinEye is also a popular app for this.
After uploading it, wait until you get the results. Specifically, check if those are up on any dating websites… if you find one, they have a profile there.
However, this is not always possible because of the regular safety upgrades of dating apps.
7. Snoop on their devices
Let's be clear we don't promote privacy violations and this is only if you're in deep trouble.
If you have any kind of relationship with this person, they'll be disappointed in you if you're proved wrong.
Whether you're a friend, partner, or parent, it implies trust issues and a lack of space in the relationship. This might ruin a completely functional relationship so think twice.
Check if snooping is illegal before doing this. Don't commit a crime even unknowingly… just because a website suggested.
Type the popular dating site names like Tinder, Hinge, and Bumble on their laptop browser search bar. If anything suggests automatically, they were on the website and probably also have recently used their account.
Or, if their smartphone is anywhere around and you can unlock their device, scroll the list of apps. Scan the disabled apps to check the hidden apps that don't show on the home screen.
8. Look for signs
Signs aren't always the best way to find out whether someone is on a dating site. If you're a couple, they have other ways to cheat on you other than dating apps.
These are some subtle signs someone is having an affair or a new relationship (if you're not their partner)…
They don't usually put their phone silencer on, but it's on lately.
They take their phone with them everywhere
They stop fiddling with their phone around you
They changed their phone password and you don't know it
They smile a lot on their phone but won't tell you the joke or who it is
However, it's completely normal to talk with a friend and be as jolly about it. Further, if they're acting their usual way, are a social media addict, or are possessive of their phone… it might not be what you suspected.
9. Honestly exchange your devices
If you're a loving couple and ready to prove your innocence, why not exchange your devices for a day? You can't build trust in one day, so exchange your devices with permission and check whatever you want.
It's not unethical or immoral, won't hurt your relationship, and removes any anxiety or trust issues in healthy ways.
Approach them casually like "Hey, I wanna exchange devices and be open about our social media usage. Are you comfy with the idea?"
If they ask you the reasons, be honest or say "I want to remove any trust issues between us".
10. Communicate honestly to know
Lastly, the best option for a healthy relationship is showing your vulnerabilities. Have an open heart to heart about your fears, doubts, and anxieties. Tell them about your feelings and ask them directly if they did.
If you're not in a serious relationship, they probably didn't consider being off dating sites. Tell them that you wanna be exclusive and feel insecure about it.
If you're sure they use dating apps, tell them that you want them to stop and express yourself well without any contempt or criticism.
---
Dating Profile Examples
If you're in a hurry and want some quick tips only to make a short dating profile, I am not judging for your impatience! Refrain from copy-pasting because people might find out and may not think so highly of your lazy attitude.
So, stir your inner creativity with one or more of these ideas…
1. I won't say I'm more than your average girl/guy. Rather, I'm new to dating and excited to have a partner that will lead. I can't promise you'll have the time of your life, but I'll make every moment of my life the best and am ready to share moments with you. Working full-time in a laboratory. Been a painter by passion for years. Ping me up if you're interested.
2. Online dating is challenging and I love challenges. K, poor joke… but if you say you're different than anyone else, I hope you'll allow me to try my best. I have many cats and if you do too, let's have a blast playing with them! I'm into physical and mental fitness. If I sound interesting to you, don't shy away from swiping right.
3. I'm religious, feminist (not into male oppression!), fun-loving, and looking for a serious relationship. Horror and thrillers are my favorite genres. If you ask my friends, they say I get high from ice cream! I'll say it makes me the happiest. I'm looking for someone with similar views on life. Think we might be a good match? Then don't forget to ping me!
4. I'm an introvert and not that outgoing initially. I believe everyone has a special someone out there. Looking for someone who doesn't mind enjoying time in nature more than in pubs. Eager to learn more about your life perspectives, discuss mystery cases, watch detective series, and go on long bike rides. Don't worry, you can sit behind and enjoy the ride!
5. Everyone has called me a troublemaker since birth. But I'm only out for excitement, fun, and joy in the dating world. I'll only trouble your heart with cheesy lines (I hope you won't mind). Love spontaneity and thrill in life. But I also love sleeping under a tree on breezy afternoons. If this sounds interesting, give me a chance to pull on your heartstrings.
6. Passionate about gadgets and my career. I pull lots of all-nighters at work to enjoy my off-days at the end of the month. Allergic to animal fur, but too stubborn to not cuddle them. I won't explain myself with adjectives and hate "Tell me something about yourself" questions. Believe in spending time to truly express myself. Text me and let's hit it off.
7. A 9-5 worker, not a company CEO. A hard worker, not a daddy's prince/princess. I might not be available all the time to go on dates. Need a date for my friend's wedding. Need a partner to go skiing and hiking. Interested? Ping me up to know me.
8. Crazy bar-crawler, not an alcoholic. I'm weak towards butterscotch and vanilla. Graduating next year and will move to B city soon. Love trying out new things and are open to trying out your favorite activities… so long they're legal. Working part-time so don't expect expensive dates. I'm a beach person. Do you like the mountains or the beach?
9. I want to be friends and later get into something serious. Courtship tugs on my heart more than dating. I probably swiped right if you have pictures with animals or amidst nature. I'm a late texter because of hectic work. I use too many pickup lines and hope you'll forgive that. Intrigued? Let's get to know each other soon!
10. For starters, I'm only 5' tall. Proud of that because the best things come in small packages. Grew up and learned my lessons the hard way. Love socializing and gaining knowledge about culture. I'm a weird cross-over between a party animal and a couch potato. Have lots to share and wanna know lots about you. Hit me up if I charmed you!
A word from ThePleasantRelationship
Whether you're looking for a long-term relationship or a casual one… express it all with an honest heart.
A small reminder: stop worrying over your looks! You're pretty… if I believe that, why can't you?
Whether you're conventionally pretty with a muscular body or have a slim figure, you're the best in your own way! Be proud of that and flaunt yourself your way.
Look outside with positivity and embrace only positivity in your life. Find your perfect fit through dating apps because there's nothing wrong with online dating.
Once you're ready, prepare some impeccable date ideas for when you ask your date out.
Surabhi Kedia
Surabhi wakes up every day with a drive to craft words that can create a soulful impact. Creatively adventurous, she is always seeking to learn new skills and acquire new experiences. With a hidden soft corner for languages (especially Urdu), she writes poetry occasionally, binges on romantic shows, and LOVES to talk. A hustler, admirer, chaser, Surabhi is just another-someone who refused to give up on her dreams. She says, she is just somebody who's trying to make herself a writer and for now, she's just writing...