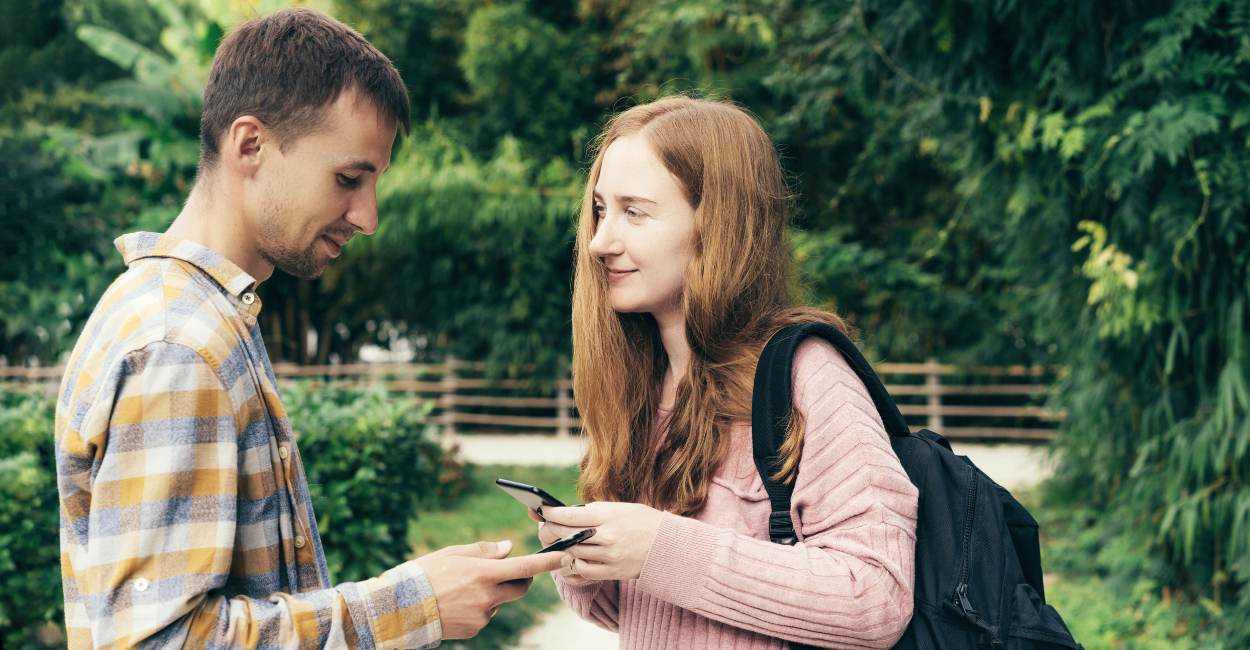 How to trust a guy you met online is one of the burning questions that crop up in your mind after you have had some discussions with him through chats.
While the internet allows you to connect with a lot of people across the world, trusting them is a major issue.
Let's check further to know more –
---
How to Trust a Guy You Met Online – Tips You Must Follow
There are several challenges involved when you think of trusting a person you met online blindly by giving in to their words and emotions. You can easily fall into the trap and face immense problems in coming out of it.
Thus, let us explore some strategies and tips that can help you build trust with a guy you have got in touch with online and hence determine if they are genuine or fake.
1. Make Sure He Has a Complete Profile with Authentic Details on It
The first thing you must do before trusting a guy you met online is to ensure he has a complete profile. If the profile is incomplete, it usually suggests that the person is hiding some information.
Ensure to check out his page and look for several details. They include his bio, photos, and links to various social media profiles. As far as the photos are concerned, you must focus more on his solo pictures rather than him being in group photos.
Once you've had a thorough look into these details, look out for some warning signs in his bio. They include his relationship status which you must check if he is widowed, which might suggest that he is a scammer.
Checking this out is very important to make sure you are not caught off-guard at any point in time.
2. Check How Active He is In His Other Social Media Accounts
Once you have thoroughly checked the social media account of a guy, it is now time to go through his profiles across other online platforms.
If you see that his activities over there match with how he portrays himself on his dating page, then probably, you can probably rely on him.
Still, try to check out his photos on the dating profile and see if they match the ones that are put up on Facebook, Instagram, and various other social media sites.
Moreover, you must see if his social media profiles are current and match up to whatever he says about himself on the dating site.
3. Pose a Lot of Queries to Him about Himself
It is always convenient to have faith in a guy who talks freely about his personal and professional life.
You can easily get an idea about his honesty if he feels happy to talk to you about his interests, hobbies, family members, friends, and several other things.
Rather than going on from one topic to another, it will be prudent on your part to dig deeper into each topic and reveal the maximum possible information from them. His answers would allow you to learn more about the person's lifestyle and hobbies.
4. Cross-check to See if Whatever He Says is True
If a guy is honest, he will always reveal correct information about himself. Everyone must remember that honesty is the ideal course of action for online dating even when there is a natural tendency to please all those you like.
Alternatively, if he lies to you, it will be tough for him to sustain his fake narratives over some time. Hence, you must compare the conversations you've had with him and look for discrepancies, if any.
He will only deserve your time and affection if all his stories are genuine and reliable.
5. Take a Closer Look into Whether He Keeps Promises
When a man is reliable, he has to be responsible and should take responsibility for whatever he does. Now, before you happen to trust a guy you met online, make sure to watch if he goes on to do all those things he says he would do.
They include sending you a text just when he promises to do it, checking on you at the time when he says he will do it, etc. Even if you see that something comes up only once or twice, then, he must have a good reason to support his cause.
He will be considered unreliable if he often cancels all his plans or spends days without talking to you. If you see him saying sorry to you, arrange other plans, and execute them well, then you can trust him.
6. Follow Your Gut Feeling
You must not go with what he does but always follow your gut feeling. Even if you do not know a lot about any random guy, your gut feelings about him are more or less right.
Taking this into account, if you talk to a man who exudes perfection, but still gets the feeling that something is not right, then you must think about building any kind of relationship with him.
Look to get a clear idea regarding why it is tough to trust the guy. Hence, you must go about finding out more about him or simply stop talking about him.
7. Ensure That the Guy Stays within Limits
If you see that a guy you met online is aware of online safety and privacy, then you can trust him. Even though online dating is a great opportunity to meet new people, you must set boundaries and ensure that the guy stays within limits.
Unless you completely trust someone, you must never share personal details like your place of stay, where you work, and phone number.
When you are in touch with a good guy, he will never force you to do something you do not like or say more than you feel comfortable. He would accept your limits and also ensure that he stays within his own.
It is ideal for you to share only that information you feel safe sharing with an unknown person. They include your actual name, pictures, and areas of interest on your dating profile.
8. Try to Understand Whether He Cares for You
When you come across a trustworthy guy, he will always check on you and make sure that you are safe and secure. He will offer his support, encourage you in all your actions, and inspire you to do better than what you have been doing.
Moreover, you would see him backing his words of encouragement with desirable actions to prove how much he cares for you while continuing to respect your limits. If you see him doing these things, then you can rest assured that he is a genuine person.
9. Remain Aware of Guys Who Ask for Money from You
You can rest assured that all those guys who are genuine, would never come up with unreasonable requests, particularly those relating to money. If you are someone doing so, then it is a clear indication that his intentions are not good and you must not trust him.
Entertaining these demands not only can be harmful in the long run, but also attracts them toward resorting to criminal activities like leaking morphed pictures, or sexually abusing you online.
10. Speak Over Video Call
Another effective way to judge the persona of a guy and determine if he is genuine and trustworthy is by telling him to come on a video call. It is the best way to find out if he is the person he says he is.
One of the drawbacks of meeting people online is that it becomes easy for them to impersonate. Therefore, you can get rid of the problem by connecting with him on a video call.
Moreover, when you have a virtual face-to-face meeting with him, you will know how he reacts to some of your questions, his facial expressions, and his eye movements, which are enough to help you differentiate between a genuine and a fake person.
---
Final Words
In this article, we have discussed some tips and strategies to help you easily locate a genuine guy when you meet him online, hence keeping you away from notorious guys who could make you fall under his trap and hamper your life.
Are you interested to know more about 'Signs A Guy Is Peacocking' then click here?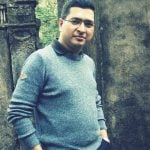 Subhojit Chakraborty
An MBA in Marketing with a certification in Digital Marketing, Subhojit is a part-time investor in the stock market and a full-time freelance content writer. He is passionate about putting his thoughts in words. Having started his career in IT, he quickly shifted focus to work as an SEO Content Writer. His passion for writing has enabled him to attain expertise in writing various content pieces on different niches across verticals. A cricket fanatic. One who does not miss watching matches, especially those involving the Indian Cricket Team, while expressing his after-match thoughts on Facebook. Subhojit loves listening to music, watching movies, hanging out with friends, and exploring different places.