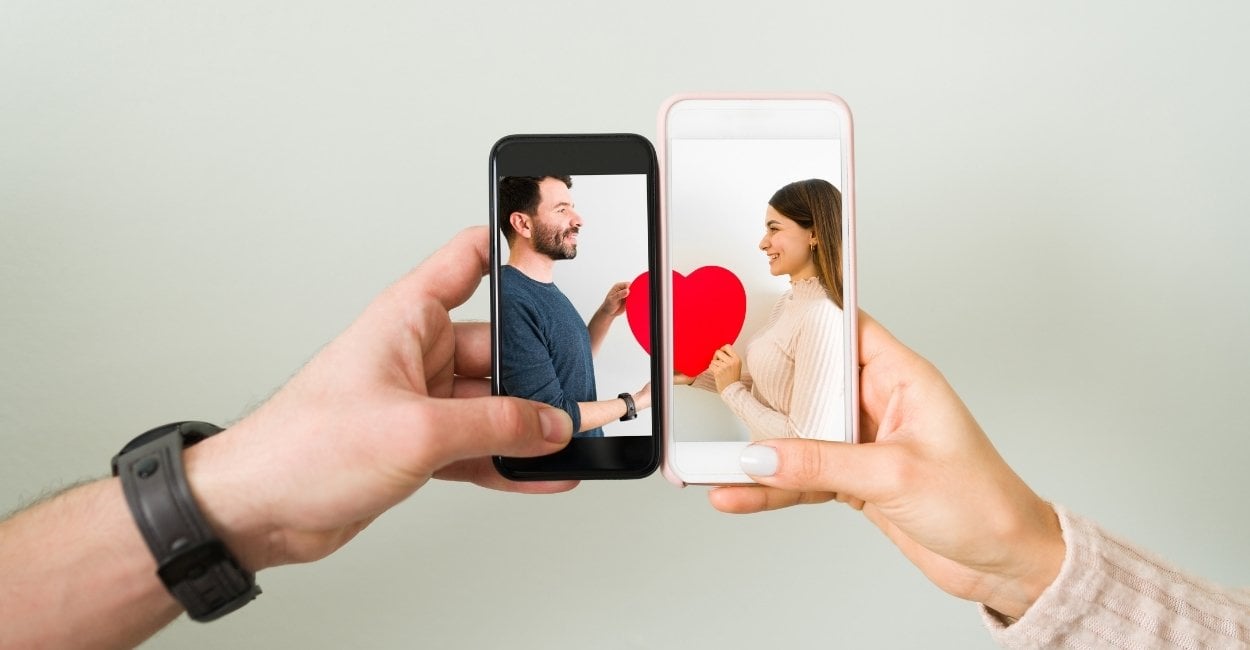 Online dating tips are necessary for those people who are serious about finding someone special from different dating apps.
It can be a little overwhelming sometimes. Online dating takes time as there are several details that one has to pay attention to.
Some people can get frustrated when they are not having a match for a long time, especially when new to this method.
It is important not to lose hope, be patient and keep trying to meet someone as per your needs.
There can be several people who open fake profiles just for fun or with some wrong intentions.
To meet a genuine person with whom you can start something beautiful, you must understand the process well and follow certain rules.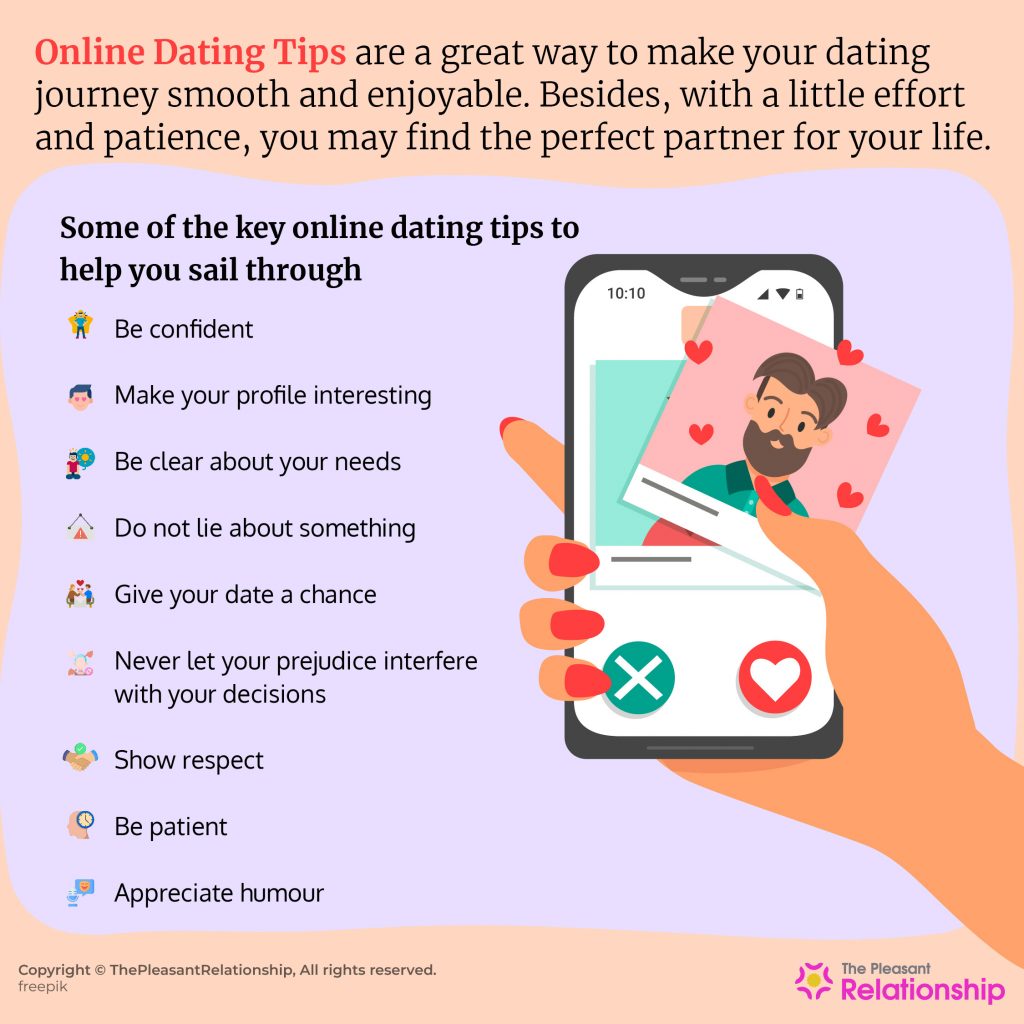 Online Dating Tips
When you are not much used to online dating and you are thinking of trying it for the first time, there are certain things that you have to be careful about.
These things will help you to create an appropriate profile and meet someone soon.
1. Pay attention to your convenience
In online dating, you get so many options that sometimes it can be really confusing.
So many people across the world use these online platforms and you can meet anyone from anywhere around the globe.
You have to consider your convenience when you are searching for someone, especially if you are a new user.
When you choose someone who lives far away it is really difficult to match your timing and plan for a face to face date.
When you are choosing a meeting spot make sure it is convenient for both of you. No one should face any inconvenience, especially on their first date.
2. Cut them off who are not texting back
If a person you were talking to is not replying to you back, never get disappointed. Do not waste your precious time waiting around for them.
If someone is not giving you importance from the beginning, expecting a future with him/ her may not be worth it.
Someone not replying for days may indicate that they are not much interested in you.
Someone else may have caught their eyes. They are probably busy with something far more important in their life.
In certain situations, it is better to cut them off and find someone new. Move on with your life and look for someone who shows interest in you.
When you are thinking of dating someone it is necessary that they reciprocate to start a relationship.
In online dating, things are difficult to express as well as to understand especially when you are getting to know each other.
If someone disappears all of a sudden, without any prior information, it is not the right way to show interest. It can also be disrespectful to some people.
3. Do not use the app when you are going on a date with someone
Online dating can be really addictive sometimes. You should not take online dating casually if you are looking for something serious.
Put your dating app away when you are going out on a date with someone.
Talking to someone else when you are out with someone can be really distracting. Keep an open mind and focus on that person with whom you are out.
To start something beautiful, real, meaningful, and incredibly romantic with someone, you have to keep all your notifications aside.
The person in front should not feel that you are just experimenting and passing your time. Focus on that person when you are with him/ her and try to know more about him/ her.
They must not feel unimportant and ignored, it can ruin everything before starting anything.
4. The photo should match the bio
So many different types of people who are using these dating apps at the same time.
Some of them may hide their own identities and pretend to be someone else. There are multiple fake profiles registered in a dating app.
People use fake pictures or create fake bio to create an attractive profile. It is hard to understand their actual intention.
Some of them can do it just for fun, some can be really insecure to reveal their actual identity.
As there is no way to know the truth, it is better to be careful and safe while selecting someone.
When you are checking out a profile look for a clear picture and see if the picture is matching with the bio.
Look for a basic selfie or a casual picture rather than a model picture. Search for a simple bio that has proper information about that person.
Do not fall for something overdone or over attractive.
5. Do not hold yourself back by cultural differences
Keep an open mind for everyone you meet online.
Do not let your insecurities or prejudice hold you back from something incredible. Though cultural differences can be scary sometimes.
But if you meet someone from a different culture, take a chance and explore the romance together.
Learn more about their culture and accept the differences that you have and respect each other's traditions and customs.
It can be difficult to step on the common ground but it will get easier once both of you move one step further.
Find the positives in each other, instead of focusing on the negatives all the time. Who can say? Maybe you will find your perfect partner for your life.
6. Make a list of things that you are looking for
When you are talking to different people you can get confused about what you actually want from life.
It is possible that you find someone attractive and get involved with them.
Later you may regret your decision because you wanted something else in the beginning.
But you overlooked everything just to be with that person and now things are not working.
Make a list of the things that you are actually looking for in a relationship and select your latch accordingly.
It will help you understand if the person you are talking to wants the same. Preparing yourself from the beginning is always better than regretting later.
7. Talk to your friends about your experience
Do not keep everything secret from everyone around you. Share your experience with your close friends.
A healthy discussion with the people you love will help you to understand the positives and negatives of a dating app.
Listening to their experience can also give you an idea of the things that you need to be careful about.
Listening to their advice may help you to find a way to resolve the issues you are experiencing currently.
But never let any of your friends enter directly or indirectly into your relationship.
You can talk or take suggestions from your friends as much as you want. But do not let them influence your decisions or your relationship.
8. Take a break
If you are unable to find any proper matches after trying for a long time, take a small break from online dating.
Online dating can be really exhausting sometimes and taking some time off is beneficial for your mental health.
Trying too hard can result in desperation in the case of online dating.
If you are too desperate to find someone you may start talking to anyone you find at that moment. This can be really harmful to you and you may end up heartbroken and hurt.
Take a deep breath and put your dating app away. You can focus on yourself and improve your skills.
Explore your hobbies, learn something new or go meet people outside the virtual world.
Tips for Online Dating Conversations
Talking to someone online and getting to know them is a tough job. You have to take their words for them. If you have not met them yet, it is hard to trust them and move forward.
These insecurities can make you curious and anxious and you may not be able to understand what to ask.
Here we are going to discuss some tips that can help you to develop a healthy and intense conversation with your date.
9. Be transparent
Being transparent to the person you are talking to is necessary if you want something serious. Suppressing your needs or your thoughts is not an answer here.
Be specific about the kind of relationship you want with him/ her. Different people want different things on these platforms.
Some of them are using dating apps for casual relationships or just for hookups. Whereas some people are looking for a serious romantic relationship.
Be clear about the things that you expect from a partner. Ask them about their needs or expectations too.
It is really important that you two are looking for something similar if you are seriously considering taking a chance with each other.
10. Be patient
Do not rush into anything when you are talking to someone. Online dating has its limitations.
It is understandable that you may feel super curious as well as insecure about the person you met.
You may feel attracted to someone after a small conversation because of their charming personality. Whereas you may not like someone on the first impression for many reasons.
But it is not enough to make a final decision about that person. It takes a lot more to know someone and truly understand them.
Make some healthy conversation and get to know each other first. Once you are certain you want to move forward, make some plans to go out on a real date.
11. Ask the things that you want to know
As you are talking to someone you know nothing about, it is natural to have many questions. You must ask everything you want to know about that person and get to know him/ her.
Do not ask all your questions at once. Try to understand that the individual on the other side is also going through the same.
Asking too many questions can make them uncomfortable and nervous.
Start a pleasant conversation and keep things light. Ask the things you want to know about them but remember it is not an interview.
Do not make it a one-way conversation. Give them enough chances to ask their questions too.
Make this getting to know each other phase longer and more fun.
You can introduce some fun games like 'truth or dare' and 'would you rather' to make it more entertaining and less monotonous.
You both should know all the important things about each other before making any decisions about each other.
12. Take charge
If you found someone interesting and you are wondering what to do next, stop thinking too much. Take the initiative and send a beautiful message.
In these situations, some people get too nervous to send the first message.
Do not just wait around, just press the send button. Otherwise, you may lose your chances to start something good.
It can happen in the middle of a conversation too.
If you were having a healthy discussion on an interesting topic for a long time, sometimes it can be difficult to find any words just after ending it.
Do not let an awkward pause ruin the moment. Take the charge and start a new conversation on something.
If you are unable to find any topic, try some general questions about your day or your life until you figure something out.
13. Show respect
You can meet people from different backgrounds, cultures, or religions on these dating apps. There is no reason to disrespect anyone in any situation.
If you do not like talking to someone just leave the conversation politely.
It is not always about their origin or their background. Every person has different opinions, and thoughts, they look at the same thing in different ways.
If your thoughts are not similar to someone else, it does not mean you can disrespect their method of interpretation.
You can start a healthy debate about your thoughts or ideas. But the moment things start getting negativity intense, drop the conversation immediately.
Maybe you will end up liking each other. This can also be good learning for you two and make you think differently.
14. Appreciate the humor
Some people often try to impress others with their sense of humor. If you meet someone like this, do not forget to appreciate their sense of humor.
They are trying to make an effort to impress you and catch your attention.
They want to make you smile and feel good about yourself. Humor can help you to have a great time and enjoy life to the fullest.
It will be rude to make fun of someone when they are putting in so much effort. Try to appreciate them and their humor.
15. Give them a chance
People always judge each other even without knowing the person in front entirely. It can happen to you too.
You can be judgemental about someone for different reasons kike their looks, background, or religion. Try to make them feel comfortable when they are talking to you.
Do not reach your conclusion beforehand. You should give them a chance and get to know them.
Do not let your prejudice affect your decision. Keep an open mind before entering this online dating world.
You may have an impression of someone. But, the more you get to know them personally, the closer you get to him/ her.
Once you give them a chance, you can discover something wonderful about them.
He/ she may be the perfect kind of person you wanted as your partner in life.
Taking a chance with them has led you to understand them and know more about them and find something wonderful in them.
16. Save some interesting conversations
Once you meet someone just like you dreamed of, things can get really intense and exciting.
After meeting your ideal partner you can get so excited that you may want to share everything in your life.
Do not talk your heart out when you are having the first communication with him/ her. Save some interesting topics for later.
Otherwise, there will be a lack of good topics when you will start to have some intense conversations.
17. Clear up the core values
Core values are really important for everyone in their life and no one should have to compromise that. You must clear up all your values from the beginning with your partner.
Ask them about their values in life. If you both believe in the same thing then there is nothing to worry about.
But if your partner has different beliefs then you both have to accept the differences to maintain a healthy relationship.
Every individual has different beliefs and there is nothing to worry about.
Things can be more difficult when you are dating someone who has different core values but with some extra effort, you can make things work.
Online Dating Profile Tips
To create an attractive yet sober profile you have to keep certain things in mind.
In online dating, your profile works as the outlook so it must be good enough if you want someone to approach you.
18. Be clear while making your profile
A mysterious profile can catch some people's attention but when you are looking for something serious a clear and organized profile is all you need.
When all your needs and expectations from a relationship are clear in your profile, it will be easier for others to get a clear idea.
There are several people who use dating apps with different intentions. When you are making clear what you are looking for in this app, it can work as a buffer.
People with similar intentions will try to connect with you with more confidence.
19. Use clear smile photos in your profile
The only way to see you in online dating is via profile pictures. Be careful while choosing a photo. This picture will create the first impression in others' minds about you.
For example, if you are an animal lover or you have a pet you can give a picture with your pet.
When you love traveling, give a picture that you took on a trip. Your picture should tell something about you and it must be interesting.
Make sure to choose a picture that can reflect who you are. Your face should be clear in the picture and a smiling face is preferable.
A smiling picture can make the people who are trying to initiate a conversation with you, more comfortable.
Never choose a picture where the focus is on something else other than you, your face is not clear, or a group picture.
Putting a picture with other people just because you look cute on it can create confusion about your identity.
20. Write an interesting bio
Your bio should be interesting enough to get noticed. But, do not write something weird or lame just to catch your attention.
Bio is your true reflection in dating apps which gives a vague idea about who you are.
Give a brief but attractive intro in your bio. It must contain your basic info like your likes or dislikes, your profession, your birthday, etc.
Write down interesting things that you have done or achieved in life.
You should make it clear about your goals, dreams, needs, or expectations in the future.
It will be easier for the people who are somewhat similar to notice you and start a conversation.
21. Put some style to the profile
Styling is not mandatory but important in the case of online dating. Here no one can see the inner you or the real you at first.
Everyone looks at your profile and decides to connect with you.
Your profile should be all about you and your life. You must include everything you want in a relationship in your profile.
Remember, your goal is not to attract everyone, your goal is to find that one person whom you can think of a future with.
Organize all the information you are adding to your profile. Maintain the flow of your writing. Be careful not to mix up everything.
Online Dating First Meeting Tips
First meetings are always important. After a long time of chatting you are able to meet your partner in person and observe him/ her.
The decision, if you want to continue dating that person or not, is also taken on the first date, most of the time.
22. Do some digging
Before meeting that person it is really important to gather as much information as you can about your date.
Do not rely on their words or their dating app account entirely. You can search for him/ her on other social media platforms and see if you can find their profile or not.
See if the given information is matching in every social media platform or if there is something wrong with it.
Their social media handles can give you an idea about their lifestyle, their friends, and their family.
It can also help you to plan a perfect date for them keeping their preferences in mind.
An updated social media account can tell you what they do in their free time, the places they have been, the people they meet, and more.
Who knows you can identify a mutual friend or two with that person and it will make things more reliable.
If you are unable to find that person in any social media account in this era things are a little bit fishy.
It is also possible that he/ she does not like to be on social media and there is nothing wrong with it.
However, there is no harm in being extra careful while meeting them personally.
23. Do video chats
Video chats are often more intense and more interesting. Here you can see the person you are talking to and observe a little bit of their body language or their behavior.
Plan phone calls or a video chat with them before meeting them personally in the real world.
Sometimes, people choose fake pictures to create a profile. Every time it is not easy to differentiate between the real person and the fake one.
A video chat will give the confirmation that you are talking to the same person whose picture is given in the profile.
While doing a video chat pay attention to their body language, see if they are looking at you while talking, and their behavior.
Observe as much as you can to have an idea about that person.
Pay attention to their background and their surroundings. It can reveal different things about a person.
Though a video chat is not enough to completely rely on a person, it can give you an average idea of who he/ she is and boost your confidence level for meeting them face to face.
24. Meet in a public place
When you are planning a meeting for the first time, never choose any private places. Be careful about the location.
Choose a place that is not far away from both of your houses. Remember you are meeting him/ her for the first time and you do not know much about them.
Plan your date in a public place. You can go out for dinner or lunch, plan a movie date, take a walk by the lake, go to a park, or go shopping together.
You can do anything as long as you are in a public place.
It is not advisable to invite your date to your apartment or go to theirs. If you like your first date, you can plan a second date too.
Go out on a few dates and get to know each other more before taking the next step.
25. Stay sober
Some people love to grab a drink on their first date. If you are one of these people, then a crucial first date tip is to not get drunk during your first meeting.
The first date is usually for getting to know each other and spending some quality time.
If you get drunk and do not be yourself, you will not get any chance to talk freely and know the person sitting in front.
If you are going to a bar remember to stay sober. Know your limits and try not to cross them.
Your safety must be your priority. You should be in your senses to be able to come back to your place safely.
When you are not sure if you can control yourself, plan a coffee date or a movie date instead.
26. Trust your instincts
Sometimes your instinct can notice so many things that your conscious mind can not. In these situations, you can trust your instinct and plan your date accordingly.
If you are not feeling comfortable or safe around your date, feel free to leave or cut all your contacts with them.
In this situation never worry about being rude because your safety must be your priority all the time.
Any kind of harassment or forcing is really unacceptable on any date. Make sure to report that person if anything like that happens.
Remember you can always block, unmatch or report their profile if you feel a little bit threatened or unsafe by them.
Online Dating Safety Tips
Safety is the most important thing in any situation. When you are dating someone online it is not possible to trust them entirely.
Take all the safety measures you need until you are confident enough about the person you are dating.
27. Do not give your private information
It is advisable not to give any personal or sensitive information to your partner until you are confident enough about him/ her.
Anyone can misuse your private information and cause trouble in your life.
You can not trust a person until you learn about their life. The person on the other side will want to know you too.
Give them the basic information about who you are, your life, your education, and your goals.
But, do not share anything which can be used against you, even if they ask for you. And expect the same from your partner.
Never share any of your password or your bank details, no matter how much trust you have in him/ her.
Give them a vague idea of where you live and do not give them your detailed address at first.
28. Wait until you are comfortable
Before taking any next step or decision, wait for some time. There is no hurry if you want something good for life. It takes some time to be comfortable around anyone new.
If you want to make him/ her a part of your life, it is necessary that you can be comfortable around them. You can not spend your life feeling uncomfortable or uneasy all the time.
If they also like you the same way, they will put effort to make you feel good and comfortable around them.
You should be able to be your true self without any boundaries. Take as much time as you need. It is something that will affect your life in the long run.
29. Meet face to face before making any decision
You should not make any final decisions before you meet them in person. Sitting in front of someone and talking to them is a very effective way of knowing their real side.
It is hard to fake when someone is looking at your eyes until you are a professional.
You may like to chat with someone too much and feel you are attracted to him/ her.
It is necessary to see if the attraction is the same when you are sitting in front of them.
If you are enjoying the conversation similarly or not.
On the other hand, if you are not much attracted to someone but still want to take a chance. Meet them and see if you still feel the same or if something has changed.
30. Try to define the relationship
Defining a good relationship is always good to have a clear idea about it.
If you are not yet sure what to call your relationship, talk to your partner about it and ask them what they feel.
Everyone has different needs in a relationship. If you are not ready to define it, your partner may take things casually.
If there are no boundaries it can be thought of as an open relationship. Whereas if your partner wants something else they may stop waiting around and go out to explore something serious.
A small misunderstanding is all it needs to break a relationship. If you want to hold on and have a healthy relationship, make sure to define it and discuss it with your partner.
31. Inform someone where you are going
When you are going to meet your date personally make sure to inform someone close to you. You can inform any of your friends, your siblings, or your cousins if you have any.
Send them the location and the time of your meeting and keep them updated. Especially if you are meeting for the first time.
If you get into any trouble or experience anything bad, your friends can come down to your rescue. It is important for your safety too.
If you feel unsafe and do not get a chance to get yourself out from this date, you can just drop a signal to your friends.
Your safety is assured when your close friends are involved. You do not have to worry about a single thing.
Online Dating Tips for Men
Every man has their problems in their life and it is not easy for them either to date someone online. Here are some tips that can make your journey smoother.
32. Do not overdo it
Men feel an urge to impress the women to get their attention. If a man is attracted to someone they are just unable to stop trying too hard to impress them.
Women do not like those men who are overdoing everything to be the center of attraction. They find it cheesy when you try too hard and are unable to control yourself.
Put as much effort as it needs to attract someone and give them some time to respond. Remember, you also deserve to feel special and appreciated.
Therefore, do not waste your time around someone who is not paying attention to you even if you are trying your best, there are a whole lot of women out there.
33. Honesty is important
Women love those men who are honest and truthful. They find these men trustworthy and faithful. Do not lie to impress someone.
It can do the opposite and ruin all your chances.
Honestly is really important in any relationship. If you are not comfortable answering a question that your date is asking, tell her the truth.
There is nothing to hide in it. If she really likes you, she will definitely understand your position.
34. Do not introduce sex at first
Another thing that can ruin everything is sex. Everyone has their physical needs but you have to be extra sensitive about it.
Introduction sex at first can give her a wrong indication. She may feel that you are only physically attracted to her and not interested emotionally.
Take some time to know her and try to make her comfortable around you first. Wait for her signal and do not rush into anything.
Some women need more time than others and you should give her that space if you want her to be with you in the long run.
There is nothing to worry about, she will let you know directly or indirectly when she is ready for it.
If you feel that she is also interested, yet ask for her permission before making a move and take your relationship to the next level.
Make sure she is comfortable and enjoying it as much as you are.
35. Follow her cues
Women love to give signals about different things rather than saying them out loud.
They enjoy expressing their feelings indirectly and give you enough opportunity to interpret them.
You have to pay more attention to everything she is saying or doing and observe her behavior.
Women like those men who pay attention to the details. Let her take the charge if you feel she wants it.
Make sure she is happy and enjoying spending time with you. Never forget to ask about her needs and desires.
Most importantly, follow her cues and you will be safe every time.
Online Dating Tips for Women
A woman can get really insecure and nervous in the case of online dating especially when she is new. Here are some tips to guide you through the process.
36. Do not drag
Sometimes you may not realize when you are dragging something too long. It can make things more complicated and weird.
When you are chatting with someone, it is not possible to see their facial expression or their body language.
Something you are saying can make them uncomfortable and weird. Drop the conversation if you feel that he is trying to avoid it or trying to change the topic.
You do not know everything about him. Give them enough time to open up to you.
In certain situations, you should drop the topic and give him some time to cool off.
If it is troubling you or bothering your mental health, tell him about your condition when he is in the mood and make sure not to drag too much.
37. Try to be more understanding
Understanding is the most important thing in any relationship.
Online dating can be too sensitive sometimes, mostly when you two are moving forward in your relationship slowly.
You need to be more understanding from time to time. Try to read between the lines and give him some space if needed. Space in a relationship is very important.
If you are unable to figure out what is going on in their mind, take some time and pay more attention to the details.
38. Try different dating apps
If you are not finding an appropriate match for yourself, you can try different apps.
There are so many applications and websites in the market that can fulfill all your needs and millions of people around the world are using them.
It is hard to try them all and not find anyone as per your needs.
You have been exploring a particular dating app for some time now, it may start getting monotonous day by day.
Though you found some matches, none of them lasted long for several reasons.
You can take a break from this app and try some other apps too. It will break the monotony and make things fun and exciting.
39. Be clear about your emotions
It is important for everyone to be clear about their emotions when they are using an online dating platform.
No one can see your expression or your face while texting so if you are upset about something, he may not be able to understand that.
Talk to them if something is making you uncomfortable or you are feeling threatened by something.
Express if you are not happy with something. Clear communication is very necessary for online dating and makes sure to have one every time something bothers you.
If your partner is not ready to understand something you want to say indirectly, do not hesitate to take the initiative.
Tell him how you feel and what you want to do about it. It will make things more intense and interesting between you two.
40. Be confident
Confidence is always the key. You need to have faith in yourself and go forward in life.
You do not know much about what kind of person you are dating and it is okay to be insecure about different things.
Do not lose your self-confidence over it. Be confident about what kind of person or relationship you want in your life.
Men are very attracted to those women who are confident enough to make their own choices in different areas of their life.
Be bold about your needs. You deserve a healthy and happy relationship with someone who will love you the most.
---
Importance of Online Dating
Online dating has become the most popular method for finding love nowadays.
It is easier to get various options at one time online, so you can choose the right person as per your needs.
As you are not meeting your potential date personally. Their body language, their behavior, everything is unknown to you.
It is really easy to fake something online as you get enough time to think and write your reply.
Online dating tips can help you to understand the whole process and point out things that you should be careful about.
Online dating is mostly based on trust and to build that you have to put extra effort to know more about that person.
Try some more digging, and search that person on other social media platforms to find out more about him/ her.
Do not share any personal information instantly. Make your needs clear to yourself and keep that in mind while talking to someone.
Be transparent about your goals and your thoughts about a relationship and make sure the person on the other end wants the same.
Do not make any final decision before meeting that person face to face.
---
How To Date Online
There are several online dating applications or websites in the market. Every platform has its own sets of rules and methods that you have to follow to start dating someone.
You have to create a profile with all your basic information like your age, gender, likes, or dislikes and add a beautiful picture of yours.
It is important that you create a beautiful bio and write a subtle introduction about yourself.
So that other people can understand who you are as no one is able to meet each other in person first in case of online dating.
Be clear about your needs from this platform like the kind of relationship you are looking for or what are your basic expectations from a relationship.
It will help you to catch the attention of those people who are looking for something similar.
Once two people like each other's profile, anyone can take the initiative to start a conversation.
After chatting for a while if you both feel ready, you may go out on a real date in the real world and meet each other in person.
However, if you do not like someone or you feel uncomfortable talking to someone, you can block them or unmatch them and move on to someone else.
Conclusion
Online dating is way more popular than any other dating method nowadays. Though so many people are using this method, it can be a little risky or complicated sometimes.
You have to be careful about everything and pay attention to every detail if you want to find someone special and develop a healthy relationship.
Apart from this, if you are looking for some dating profile examples, it's best to check the article here!
Are you interested to know more about 'Hesidating' then click here?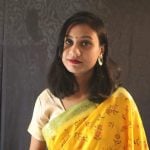 Taneya Mukherjee
Taneya has completed her post-graduation in Clinical Psychology. She has work experience at different NGOs and hospitals as a mental health worker and as an intern. She is very passionate about creativity and writing since her childhood. Her first poem was published in a well-known magazine at the age of ten. She actively writes short stories, poems, and long stories in different magazines and books. She is trained in Indian classical music. She is always eager to learn new things and explore new places. She loves to express her thoughts and feelings through creativity.