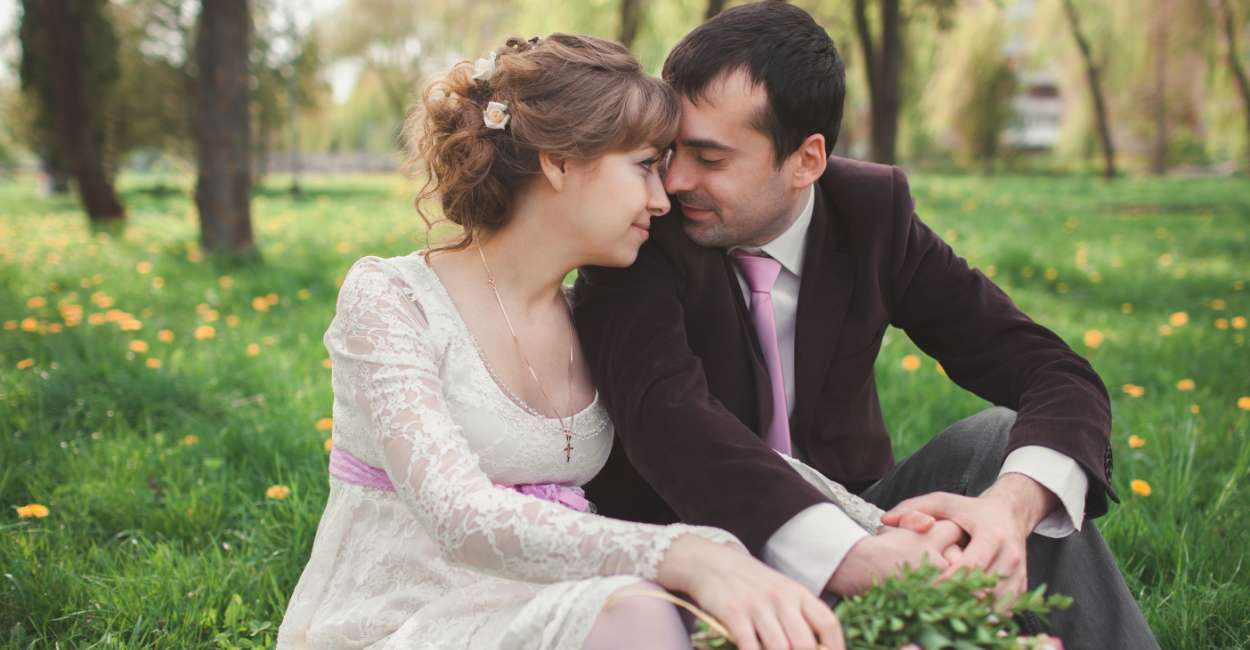 You have the best girlfriend in the world, and now you want to know how to treat your girlfriend like a princess.
Sounds like some girl got lucky!
If you think only fancy events or a huge mansion can grab your lover's heart, you're wrong. It's not hard because she only desires the basics – good treatment, acknowledgment, simple gifts, etc.
So, let's find all the different ways to appreciate her!
How to Treat Your Girlfriend like a Princess? – 20 Ways
Most men believe that giving expensive gifts alone can satisfy their lady love and make them feel like a princess. She wants so much more from you which doesn't even need money. She desires your time, affection, undivided, and your serious commitment!
So, before your efforts and money get wasted on the wrong gestures, read these…
1. Be respectful toward her
Though this is nothing out of the ordinary, it goes without saying. You must respect her at all times. Speak to her in a low tone, with respect, and show her that you respect her decisions and emotions.
Be mindful of what she wants and listen to her attentively, and she'll feel like a princess!
2. Show her kindness
Show that she deserves to be treated the right way. To feel like a princess, shower her with warm affections. For instance, acknowledge her effort in everything. Be kind enough to listen to her and comfort her when she's low.
3. Touch her gently
A gentle and warm touch can melt her like butter. Make sure you hold her hands gently and touch her on her shoulders and arms with affection.
Greet her and kiss her hand whenever you meet her during the day. Or, warm her hands when it's cold. She'll never forget this feeling.
4. Get flowers for her
There's no better way to show her she's your princess than giving beautiful flowers on a fine morning. The adorable flowers will add cheerful colors to her day.
But before you buy the flowers, know about her favorite ones. But make sure you get the flowers on an unexpected day!
5. Be considerate toward her
If she wants a warm hug after a tough day, get her on your lap and shower all the affection you can.
Know the things that make her feel good and things she absolutely loathes.
If she has some extreme yet legitimate issue with any of your choices, try making adjustments for her. And she'll know you cherish her like a princess!
6. Give her a loving name
Your little munchkin can really use a cute nickname specially given by you. Think of a thoughtful and unique name that you'd love to call her by. This will make her feel loved whenever you call her by that name around others.
7. Shower compliments all the time
Your girl needs you to tell her that she's beautiful even when she feels lethargic. You need to fall in love with her every moment you see her.
She might not say it, but she loves to hear some flattering compliments. If you wish to make her feel like a princess, tell her she looks like one every now and then.
8. Be proud of her
Tell your lady you are proud of her accomplishments, perseverance, and personality. Let her know how you feel when she works hard.
So be ready to show genuine awe whenever your girl tells you about her accomplishments. Watch her grow as you give her the princess treatment!
9. Invest in meaningful presents
You can always get her meaningful and flattering gifts no matter how far or close she is. Be thoughtful and consider her likes and dislikes while picking a gift.
No matter how small or big, it will make her happy and fall in love with you all over again. For instance, buy her books, candies, diaries, and other sweet and cute little gifts when you're with her.
10. Plan breakfast in bed to reach her heart
Get her yummy breakfast in bed to start her day delightfully. Along with this, make her coffee. Or, bring her special lunch while she's busy working to give her a break. All these things never go in vain. She will always cherish these endeavors.
11. Take her out wherever you can
A fancy restaurant or a beachside date isn't necessary every time. Instead, take her out to a nice place, a movie, or a picnic date based on your finances.
She'll love getting all of your attention to herself. Ordering her favorite food and drinks can make her feel even more special.
12. Give her a body massage
Help her destress by giving her a good shoulder, back, or foot massage. This luxury itself will make her feel like a princess. Also, prepare a glass of wine and light-scented candles to give her that spa vibe.
13. Go on trips together
If she likes being outdoors and traveling, do not hesitate to take that long pending trip. Sit and discuss what she would like to be there on this trip.
Ask her preferences and make a custom itinerary to spend a great time with her. Set your foot on an adventure trip or plan a soothing weekend getaway for just the two of you.
14. Listen attentively
On days when she wants to vent out those hard feelings, lend her your ears. Or listen to her carefully when she has to say something.
Let her know she is important and valued by asking her little things like how her day went, what she wants at the moment, and more.
15. Keep her assured of your love
Reassure her from time to time about how you feel about her. Remind her how much you love her and show affection. She needs to know that you only have her in your heart.
16. Communicate
Communication is not only the key to a healthy relationship. It is also a game-changer when it comes to keeping your girl happy.
Your girlfriend loves it when you listen to her and express your feelings instead of hiding away. So, express your love for her and emotions like happiness, anger, and disappointment. Tell her about your needs, wants, and expectations.
17. Make her a playlist and dance with her
Know which artists and genres of music she loves to listen to. Once you know that, create a playlist with her favorite songs in your mind.
On your next date, turn up the music and dance with her. Make her body groove to the beats she loves listening to.
18. Give her what she couldn't ask for
If you have the funds, get her that dress she has on her wish list or the necklace she was staring at constantly.
Pay attention to what she passively says and buy her those things. She might not ask you for everything. But it's your job to understand her desires and fulfill those.
This would show her that you really care about her and want to make her feel special.
19. Stand up for her
If you feel she's vulnerable and cannot handle a situation, support her with all your might. Don't let others mock or disrespect her. Let them know that they must go through you before they can harm her. Let her know that you've got her back no matter what.
20. Keep your promises
Don't make promises that you can't fulfill. Think hard before making them, and keep your word once you make them. Do your best to show her how grateful you are to have her as a girlfriend.
When you take a certain responsibility, follow through until the end. If you can't, make sure you plan something to help her out!
A word from ThePleasantRelationship
In your eyes, your girlfriend is already the princess of your world. However, she doesn't know that. So, make sure you convey your loving thoughts in the right way.
While you try out any of the above-mentioned steps, remember how much you love her, and the surprise will naturally blow her mind. She'll feel cherished and lucky to have you. You'll show her exactly how much she means to you!
Surabhi Kedia
Surabhi wakes up every day with a drive to craft words that can create a soulful impact. Creatively adventurous, she is always seeking to learn new skills and acquire new experiences. With a hidden soft corner for languages (especially Urdu), she writes poetry occasionally, binges on romantic shows, and LOVES to talk. A hustler, admirer, chaser, Surabhi is just another-someone who refused to give up on her dreams. She says, she is just somebody who's trying to make herself a writer and for now, she's just writing...