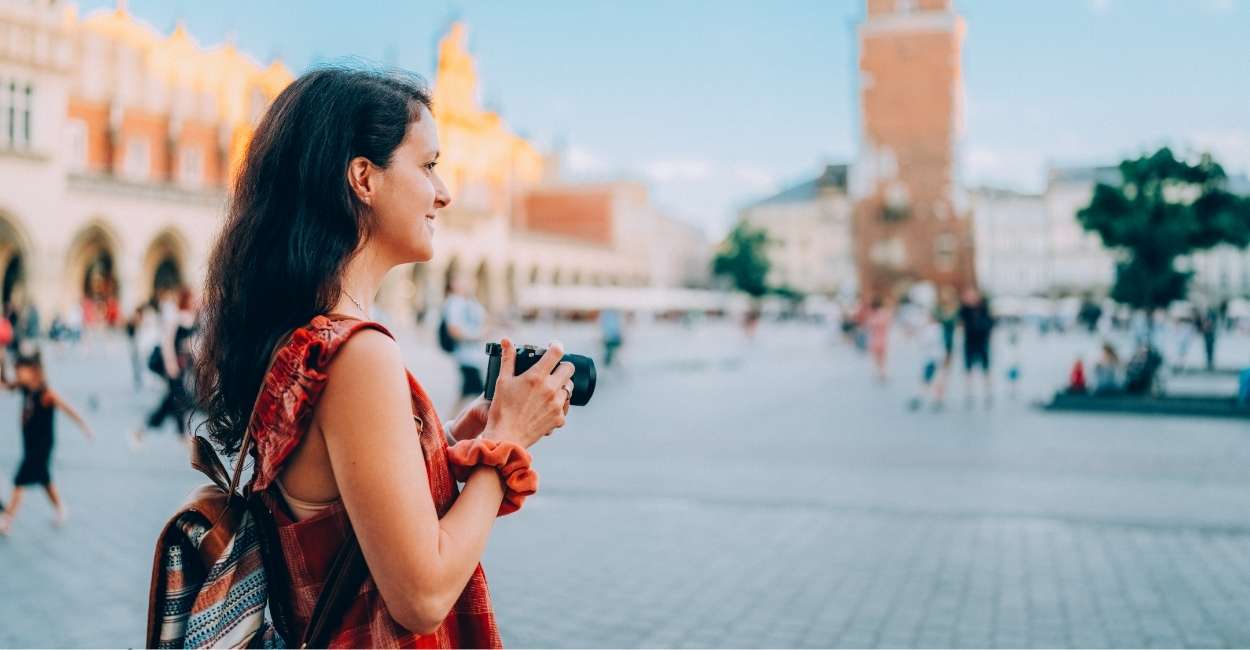 So you are a staunch believer in self-love and want to know how to date yourself. For you, there is no greater or more meaningful relationship at the moment but the one with yourself.
You understand that you need to invest in yourself, take time, and put effort into flourishing.
You want to give yourself the necessary importance and ensure you do not judge yourself for choosing yourself over others.
So, if you're ready to truly self-date, keep reading
How To Date Yourself? 30 Ways
You haven't yet found your soulmate, but that doesn't mean you should deny yourself the fun of dating. You should take yourself out on dates and treat yourself the way you want to be treated!
In fact. navigating through dating life or finding true love can become much easier once you know yourself better. And that's only possible if you date yourself.
So, if you're ready, dive in to treat yourself right.
1. Dress Up To Impress
Sometimes, you need to dress up, but not to impress anyone else. You also deserve to look at yourself and feel your beauty and uniqueness.
Indeed, pajamas can always be more comforting. But once in a while, it is good to wear that expensive dress/tux you have been saving for a long time and feel attractive.
2. Treat Yourself To Your Favorite Comfort Meal
There is nothing better than food. It's the ultimate love language that can make you fall in love with yourself all over again.
The good thing about comfort meals is that they are like a warm hug from within. Instead of cooking for someone else what they love, making that effort for yourself is best.
3. Take Some Time Off
When dating yourself, you have to give yourself some time off. This means you can completely disconnect and prioritize your well-being over others.
Taking some time off also ensures you can develop your relationship with yourself again.
4. Pursue Your Hobby
Dating yourself does not mean you have to always gift yourself expensive things. It could be something very simple like pursuing your hobbies.
If you love gaming, take some time out for yourself in a week when you do nothing but just play your favorite game. Or bake cookies for yourself if you love baking!
Spend some time doing things that you love the most.
5. Listen To Your Favorite Playlist
Songs are a great way to feel good about yourself. They give you that mental peace essential to connecting with yourself and others.
So, listen to your playlist of favorite songs.
6. Don't Pester Yourself For Everything
Often, we pester ourselves for insignificant things. However, this should not be the case. If you want to date yourself, cut yourself some slack.
Even if things don't follow the plan, don't pressurize yourself too much, or it will harm your relationship. Take it easy and be compassionate towards yourself.
7. Treat Your Body Well
To date yourself properly, treat your body well. Remember, self-love is nothing without treating your body nicely, and it takes time to build such love.
For instance, invest in pampering sessions or work out. You also need to maintain a good nutritious diet to nourish your body and feel good about yourself again.
8. Solitary Adventures Are Great
Sometimes, we are so busy with people around us that we disconnect from ourselves completely.
To date yourself and rebuild that connection, take up solitary adventures.
Go for a short trip in the hills or spend some time by the beach just connecting with yourself and forget about everything else.
9. Talk To Yourself
In romantic relationships, couples communicate with each other. The same thing applies when you date yourself as well.
To build that connection and date yourself, it is extremely important to talk to yourself regularly. You will be able to learn a lot of things, like what upsets you or why you can't be productive.
10. Take Yourself Out For A Walk
If you feel overburdened, simply take yourself out for a walk. The best thing is that you can get some time with yourself and sort it out in your head first.
Dating yourself is not easy, but it will surely help you unwind from many situations and relax.
11. Indulge In A Fancy Dinner
While dating, people often take each other out for a fancy dinner date. Why not do the same for yourself?
If you want to date yourself, you must take out these small things to make yourself happy.
Go to that expensive place, order that fancy meal you have been eyeing for a while, and have a blast yourself.
12. Be Gentle And Caring
When dating yourself, there is nobody else to be for you. Hence, it is extremely crucial that you are gentle and caring for yourself. Give yourself that time, touch, or warmth you would give a partner. It will strengthen the relationship more.
13. Take A Mental Health Day
Take a day off when you prioritize your mental health more than anything else. You will be doing what your heart asks you to do. It can be being at home with yourself or watching a movie.
14. Get Yourself Flowers
Special moments make up a relationship. When you return home after a hard day at work, stop at the florist and get yourself the flowers you love. The best part is that it is bound to make you fall in love with yourself.
15. Write To Yourself
If you like thoughtful gestures, write a love letter to yourself. Remind yourself how much you are loved and wanted. Make sure you put in the same effort that you would do for anybody else.
16. Reminisce Your Memories
When dating, couples often discuss fond memories. It's the same when you date yourself as well.
Go down the memory lane and reminisce about the times that bring a smile to your face. You will be able to make yourself understand that you were lovable then, and you still hold the same value as you did previously.
17. Dance With Yourself
Self-love means having some fun with yourself and enjoying your own company. And nothing is better than dance, as it releases many positive emotions.
Take some time off, put on your favorite beats, and dance by yourself. It will help you get rid of negativity and foster your relationship with yourself
18. Organize Your Things
Organizing and arranging your things correctly can be a great way of self-expression. The best part about this is sitting with yourself for a long time. With the physical clutter removal, you also let go of mental baggage.
Hence, have this session once a few weeks to date yourself. Don't forget to put on some peaceful music while you do it.
19. Spoil Yourself Once In A While
Diligent human beings are often extremely harsh with themselves. They always want to follow a routine strictly.
While it is a good thing, it is also important to sometimes let yourself indulge as well. After all, you would also do this for a partner.
So go and buy that expensive dress that you wanted for a long time or get that book which you wanted to read! After all, dating yourself means bringing a smile to your face.
20. Make Yourself Proud
To date yourself, you must feel proud of yourself. You have a lot of expectations from yourself. So, you hardly get the chance to feel proud of yourself.
So, your next step is to make smaller attainable goals to feel proud more frequently!
21. Self Encouragement Is Crucial
Dating yourself means you are there for yourself even if nobody else makes an effort. Hence, you need to encourage yourself as well.
If nobody pats your back, don't be disappointed. Instead, be active enough and motivate yourself. It can make you do wonders.
22. Make Your Small Milestones Count
In romantic relationships, couples celebrate each other's every milestone. The same is extremely important when dating yourself.
It does not mean you always have to do something extravagant to make your milestone count. Instead, just acknowledge yourself that you have done a good job.
23. Surprise Yourself With Spontaneity
If you always inhibit yourself and are not being fun enough, it can harm your relationship with yourself.
Hence, if you are serious about dating yourself, start being spontaneous, at least sometimes.
24. Start Saying NO
The concept behind dating yourself is making yourself come first and working on the self-relationship. A very important part of the same is learning how to say NO.
Say no to things that violate your mental health or bring you guilt and self-doubt. To cultivate a meaningful relationship with yourself, give this leverage to yourself.
25. Go For A Makeover
You deserve to see yourself differently. Hence, go for a makeover occasionally and feel yourself. Get a hair color or a fine chop.
It will help you to feel different about yourself and, at the same time, instill your interest in yourself.
26. Treat Yourself To Coffee
A great way to date yourself and feel peace within is to take yourself out on a coffee date. Go for an iced coffee at your favorite cafeteria and spend some time doing nothing.
It will help you develop your relationship with yourself and enjoy your company.
27. Bid Goodbye To Distractions
To date yourself perfect, you must work on yourself just like you would work on the relationship with someone else.
To do that, you must bid goodbye to distractions. Distractions bring down your productivity level to a great extent and harm your relationship with yourself.
28. Read That Book You Wanted To
Sometimes, reading books can help you to build your relationship with yourself. Take some time off from your daily routine and read that book you always wanted to.
This is one of the most intimate things that you can enjoy alone. At the same time, it calms your mind and helps you to unfurl many things.
29. Spend Time With Those Who Make You Happy
Dating yourself does not essentially mean that you have to be alone always. It means making yourself happy and loving yourself the way you would when in a relationship with someone else.
Hence, spend time with those who make you happy to cut down on the monotony. Spend time with them to feel good about yourself and foster your mental peace positively.
30. Allow Yourself To Give Up
Give yourself the leverage that sometimes it is okay to fail. It is not humanly possible for every individual to be the best in everything.
To love yourself and build that connection, allow yourself to give up. Make yourself believe that no matter what, you are there, and this is certainly not the end.
A word from ThePleasantRelationship
The concept of dating yourself is extremely different for each individual, and it can be tailored to suit your needs.
However, the basic understanding remains the same. You need to start loving yourself and making yourself feel special like you would do for your partner.
Even if nobody stays at the end, you will always be there for yourself!
Are you interested to know more about 'How To Deal With An Annoying Boyfriend' then click here?
Surabhi Kedia
Surabhi wakes up every day with a drive to craft words that can create a soulful impact. Creatively adventurous, she is always seeking to learn new skills and acquire new experiences. With a hidden soft corner for languages (especially Urdu), she writes poetry occasionally, binges on romantic shows, and LOVES to talk. A hustler, admirer, chaser, Surabhi is just another-someone who refused to give up on her dreams. She says, she is just somebody who's trying to make herself a writer and for now, she's just writing...