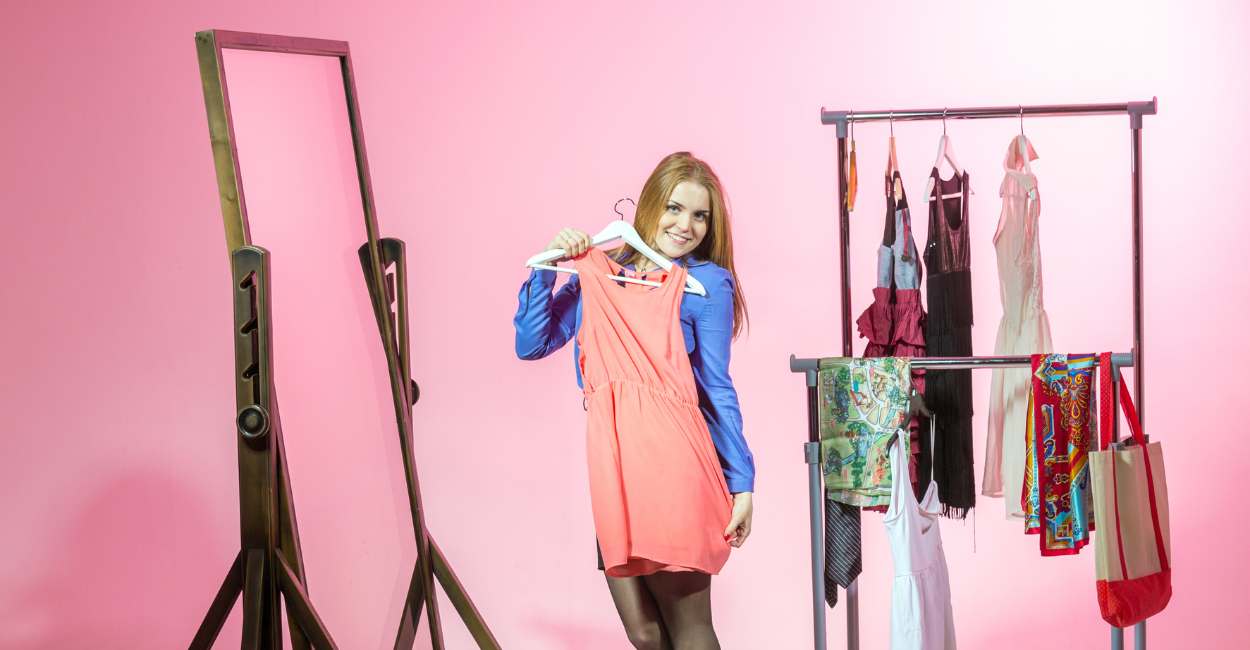 Are you in a continuous search of what to wear on a first date for woman?
Dressing for a first date can be a thrilling yet nerve-wracking experience for every lady. It's that tantalizing moment when you have the opportunity to make a lasting first impression
And to spark the flames of a potential romance, there's nothing better than dressing the best! A great outfit can even be a canvas to express your personality, your confidence, and your style.
So, what should you wear on this all-important rendezvous? Let's know it all.
---
What To Wear On A First Date For Woman? 20 Cute Tips
Choosing the perfect outfit for a first date can be a daunting task. It's a chance to show the world, and especially your date, who you are and what makes you unique. And the answer to your question is a blend of self-expression and consideration. 
So, get ready to make a statement and feel fabulous.
1. The Classic Denim on Denim
Particularly in light of the return of '90s fashion trends, denim on denim is a classic and adaptable fashion option.
Include tiny pops of color in your accessories and footwear, whether you choose a monochrome or layered denim design.
2. Explore Athleisure
Athleisure blurs the line between workout attire and everyday fashion.
You can effortlessly pair your favorite jeans with a windbreaker jacket. Or dress up a sweatshirt and sneakers by adding a maxi skirt to the mix.
This relaxed and comfortable style is perfect for low-key date spots like breweries or attending a casual ball game.
3. The Timeless Denim Skirt
Whether you want a traditional look or want to stand out with a distinctive design, denim skirts are very trendy.
Think about the style of your denim skirt while choosing your top and make adjustments.
Figure out what type of denim skirt suits you. Pick between straight fit or flared mini or midi to leave a lasting impression.
4. An Elegant Midi Skirt
Midi skirts offer a more modest alternative to mini skirts. Pair it with a T-shirt to achieve a cute and comfortable look.
Adjust the formality of the outfit with the right shoes and jewelry and make it suitable for various date scenarios.
5. Tank And Jeans
No matter the season or event, your go-to pair of jeans can come in handy when it's not a formal date.
Wear a basic white tank top with dark-wash jeans for a sleek and uncomplicated style. As an alternative, wear a sleeveless vest and jeans with a lighter wash.
You're sure to find a great combo in your own closet because there are so many possibilities for what to wear.
6. Flaunt Your Team's Jersey
Show your team spirit when meeting at a sports bar or tavern. Don't hesitate to flaunt your loyalty by wearing your team's jersey.
Embrace creative styling, such as pairing it with trousers instead of skinny jeans. Leave the jersey open with a tank top underneath for a unique twist.
7. An Easy Bodycon Dress
Opt for one-and-done ensembles to simplify your first-date outfit selection. Dresses are versatile and can be effortlessly dressed up or down.
Don't be afraid to show some curves. If you don't feel comfortable in bodycon, try shifts, slips, and T-shirt dresses. They serve as a versatile base for layering.
8. A Jumpsuit
Jumpsuits provide a stress-free option for styling your first-date outfit. Nothing can go wrong with them, and all you have to do is find a suitable color and pattern.
Choose from long-sleeve, short-sleeve, cami straps, or overall designs in materials that suit your preferences and the season. Don't hesitate to experiment with the utility jumpsuits.
9. Casual Bottoms, Bold Top
If you're going with casual pants, let your top stand out. Seek striking accents such as vibrant embroidery, shimmering sequins, fringe, or beadwork to give your ensemble a unique touch.
Embrace the regency core style by donning puff or peasant sleeves. Find out your body type and select your statement sleeves accordingly.
10. The Little Black Dress
While it may be a bit cliché, the little black dress is a timeless classic. Pair your LBD with an oversized blazer and chic nude pumps for an effortlessly elegant look.
Dust off your favorite LBD, pair it with heels, and add a bold red lip.
This iconic look will make you feel confident and stylish throughout your date.
11. The Easy-Going Co-Ord Sets
When your first date involves a more upscale dinner or drinks at a fancy restaurant, it's essential to dress to impress. Coordinated sets are a trendy and convenient choice for such occasions.
They take the stress out of outfit planning. With a matching ribbed top and skirt, you'll look well-coordinated and fashion-forward.
Pair this set with delicate sandals and a modern mini bag. These accessories add a touch of sophistication to your look without overshadowing the coordinated outfit.
12. The Bomb Leather Jacket
First dates in the fall often involve outdoor activities like visiting a pumpkin patch or enjoying cider at an orchard. To stay warm, cozy, and stylish, consider the following outfit.
Start with a polo sweater that keeps you warm while giving you a casual yet stylish look. Layer a statement leather jacket over your sweater. Pair this ensemble with your trusty denim to complete the look.
13. Edgy Leather Pants
If your first date is a night out on the town, embrace a sleek and fashionable look with a touch of '90s minimalism.
Opt for slick leather pants to create an edgy and stylish foundation for your night out. Pair your leather pants with a strappy white top.
The contrast between the edgy leather and the feminine top creates a bold and unique look. Accessorize with delicate gold earrings.
14. A Feminine Ruffled Dress
For those adventurous souls embarking on a whirlwind daytime date, a balanced and feminine outfit is in order.
Choose a ruffled dress that exudes femininity without being overly sweet. The ruffles add a playful touch to your look.
Pair the dress with white canvas sneakers. Add a polished gold anklet for a sleek yet unexpected accent.
15. A Comforting Cocktail Knit Dress
On a cold-weather date, you may need to be outdoors momentarily. You may walk from dinner to a cocktail bar or enjoy a near-empty park. In this case, it's essential to stay warm while looking stylish.
To achieve this, layer a tailored coat over a knit dress and complete the look with tall boots. This combination not only keeps you cozy but also exudes a sense of sophistication.
16. A Bold Crop Top
A billowing crop top should be balanced with long shorts and lace-up sandals. This laid-back yet stylish ensemble is likely to turn heads.
It is ideal for a date night at a dive bar or picnic. Your date won't fail to notice the dramatic touch of this outfit's elements.
17. The Sexy Bodysuit
For a night out that's all about fun and celebration, a bodysuit is a go-to choice for an effortlessly stylish date night outfit.
Team your bodysuit with zebra-print pants, a matching skirt, or even your casual denim to tie up the look with perfection.
Add a gold pendant necklace for guaranteed impact. This combination strikes the right balance between chic and playful, perfect for a party date.
18. A Romantic Slip Skirt
A slip skirt is a fail-safe option for any date night. Pair it with a bustier top and lace-up espadrilles for a low-key and romantic vibe, especially on a warm, breezy evening.
This outfit is both comfortable and alluring. It makes it perfect for those relaxed evenings with your special someone.
19. The Casual T-shirt And Trousers
Sometimes, a last-minute date invitation can catch you off guard, but that doesn't mean you can't put together a stylish outfit quickly.
A T-shirt and trousers may be staples. But they can be far from boring when you incorporate modern details like padded shoulders and a corseted waist.
To elevate the look, opt for pastel kitten heels that steer the outfit in a dressier direction while maintaining an effortless appeal.
20. Bring Out That Midi Dress
Midi dresses are a go-to choice when it comes to first-date outfits. They exude an easy sense of romance.
Consider choosing a midi dress with a peekaboo back for a fresh and flirty touch, perfect for warm-weather dates.
Play up the midsummer aesthetic with colorful earrings and comfortable flat sandals. This outfit will make you look charming and approachable for a sunny afternoon rendezvous.
---
A word from ThePleasantRelationship
The key to a successful date night outfit is to tailor it to the occasion and your style.
Whether you're facing chilly weather, aiming to make a bold statement, or heading to a fancy event, these outfit ideas inspire every scenario.
Remember to prioritize comfort and confidence, as these are the ultimate ingredients for a memorable date night.
Surabhi Kedia
Surabhi wakes up every day with a drive to craft words that can create a soulful impact. Creatively adventurous, she is always seeking to learn new skills and acquire new experiences. With a hidden soft corner for languages (especially Urdu), she writes poetry occasionally, binges on romantic shows, and LOVES to talk. A hustler, admirer, chaser, Surabhi is just another-someone who refused to give up on her dreams. She says, she is just somebody who's trying to make herself a writer and for now, she's just writing...