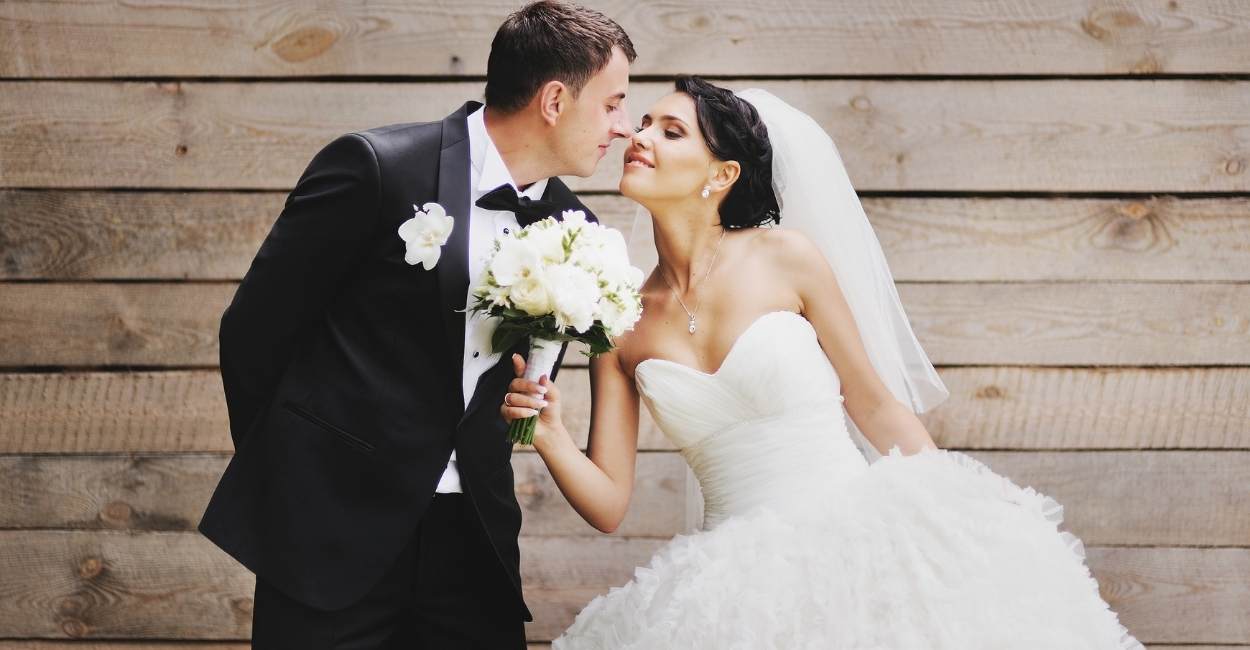 The question "How to turn a long distance relationship into marriage?" bothers many couples.
Both partners think of growing the relationship into a stronger and holier bond. But they also wonder whether they have what it takes to reach that phase.
LDR couples also grow lots of doubts and worry whether they're on the same page about getting married.
Now, if you're committed to tearing through these uncertainties and heading toward a blissful marital life, keep reading…
---
How To Turn A Long Distance Relationship Into Marriage? 20 Ways
Marriage takes dedication and hard work from both sides. And guess what? You and your partner have what it takes. If your long-distance relationship is pretty old, chances are your partner is also curious to make you their spouse.
So, it's high time you stop overthinking and plan for your life together with these effective ways…
1. Remind Them Of Your Presence
Make your partner feel that even if you are not there physically, you will always hype them up. This strengthens your bond and is an important step towards a successful marriage.
2. Make Time For Each Other
Just because you are in a long-distance relationship does not mean you don't need time for each other.
Plan virtual dates where you sit together, watch a movie, and order your favorite food.
You can also devote a certain time of your day where you will only talk to each other. It will instill the hope that you want the relationship and are ready to make it work.
3. Believe In The Process
For a long-distance relationship to culminate into marriage, it is extremely important that both of you believe in the process.
Manifest that you will get married to each other, and it will work. If you believe in the process, it allows you to focus on the relationship more.
4. Plan A Definite End To Long-Distance
Although you are currently in a long-distance relationship, it does not mean you will be in a long-distance relationship for the rest of your life.
Talk about this with your partner, which might clear up a lot of confusion. Once you can decide when you both can start living together, the relationship will turn into a marriage.
5. Set The Right Intentions
Talk to each other and decide whether you want to get married or this is some feeling. When you set the right intentions from the beginning of the relationship, particularly if it is long distance, marriage is not impossible.
6. Talk And Talk Some More
Communication is extremely important for a long-distance relationship to culminate into a marriage. Because you cannot see your partner daily, you have to talk to them and understand the situation.
Moreover, open communication with your partner also strengthens the relationship's bond. Talk with your partner about everything, even though you are in a long-distance relationship. It'll increase the chances of getting married.
7. Respect Time
Both you and your partner must respect the time apart. Acknowledge that you are spending this time apart to build a better future together and live more peacefully when you are married.
8. Give Each Other Surprises
You might not be able to meet your partner every month or even every two months in a long-distance relationship. However, you can choose to surprise them once for any special occasion.
This will keep the spark alive and will strengthen your relationship further. Also, your partner will know that you are serious about them, which will also enhance the strength of your relationship.
9. Be Upfront To Share Your Sadness
If you are sad or have anything that has upset you about your partner, it is important to share that ASAP. If you do not discuss your sadness in a long-distance relationship, things get complicated in your mind. You feel bitter and treat your partner poorly. They don't understand their mistakes, and it just becomes a messy loop.
So, talk more about what upsets you. It will be pivotal for the growth of your relationship. You will be able to build a comfort level with your partner, increasing the chances of a marriage.
10. Sex Is Important
If you want to convert a long-distance relationship to a marriage, you have to talk about sex or physical intimacy as well.
It will help you to understand whether the two of you are sexually compatible and will be able to lead a comfortable, consummate life in the future.
Talk about it and explore each other's preferences and fantasies. Of course, you can't get laid for real. But you can get frisky on video calls or even try out long-distance sex toys.
11. Make Your "Me Time" Count
For a long-distance relationship to grow into marriage, you must also give time to yourself and grow personally.
Marriage is not easy; it takes a lot of dedication and commitment to make it work. Hence, when you are away from your partner, reflect on these and analyze how to work on them.
12. Communicate With Each Other's Family
If you live in the same city as your partner's parents, always make it a point to communicate with them and be there if needed.
Why so?
The families must be on board for any relationship to change into marriage. So, while your partner is not there, stay connected. It makes the process of marriage much easier.
13. Try Traveling Together
When you do not live together or hardly get to meet each other, traveling is important. Figure out when to go for a small holiday together.
A couple's trip or getaway will let you not spend some quality time. At the same time, you'll get to know more about each other as well. This is important to help you make a big decision like marriage!
14. Strive The Path With Patience
Remember, to convert your long-distance relationship into marriage, you need time and hard work. Through this phase, you may often face setbacks.
However, you have to be extremely patient through the process. The more you trust in each other and are patient towards the relationship, the chances of marriage increase manifold.
15. Sync Your Calendars
This will save both of you a lot of planning time. At least you guys won't waste time figuring out when you guys are free on calls. Instead, you can just ring each other up freely whenever you get common free time.
The lack of hesitation and better connection will bring you closer and make marriage a more possible dream!
16. Don't Miss The Basic Texting Routine
Some of the must-do routine actions are morning and night greeting texts accompanied with a couple of "I love you"s.
Make sure you also wish for birthdays, anniversaries, and other special occasions. You can also go a notch higher and remember each other's family's special days.
Mark all the special occasions on your calendar to avoid forgetting them. It'll make you feel more loved, and marriage will eventually follow up!
17. Have Consolation Sessions
You both are bound to feel low about being so apart. Especially while seeing lots of couples around you, you may even resent each other for not being near.
So, once in a few weeks, have a consolation session. Remind each other that you'll eventually get together again.
18. Create A Couples Bucket List
So, how would a bucket list help you get married?
Well, a couple's bucket list will help you both understand each other's expectations. It will show how much you prioritize each other, what kind of moments you want to share, and so on.
It will create a romantic vibe and push you both to get married, live together, and fulfill those wishes!
19. Instill Some Spontaneity
Don't let all of your calls be about "how are you?" or "how was your day?" Otherwise, things will get boring, and you'll be dealing with relationship boredom in no time.
So, make every call fun with different online games or sharing a hobby like cooking. You both can also go hiking together virtually. The options are endless!
20. Propose Them
And finally, to convert your long-distance relationship into marriage, you must ensure that you ask the question – "will you marry me?"
You can choose the perfect setting for this or even do it virtually.
---
A word from ThePleasantRelationship
Undoubtedly, long-distance relationships can be difficult and sometimes take more effort than conventional relationships.
But if you love each other and are willing to make this work, then there are no doubts that you will marry each other.
Plan and establish some ground rules for the relationship. This will help you to function better and, at the same time, build the connection stronger as well.
Surabhi Kedia
Surabhi wakes up every day with a drive to craft words that can create a soulful impact. Creatively adventurous, she is always seeking to learn new skills and acquire new experiences. With a hidden soft corner for languages (especially Urdu), she writes poetry occasionally, binges on romantic shows, and LOVES to talk. A hustler, admirer, chaser, Surabhi is just another-someone who refused to give up on her dreams. She says, she is just somebody who's trying to make herself a writer and for now, she's just writing...