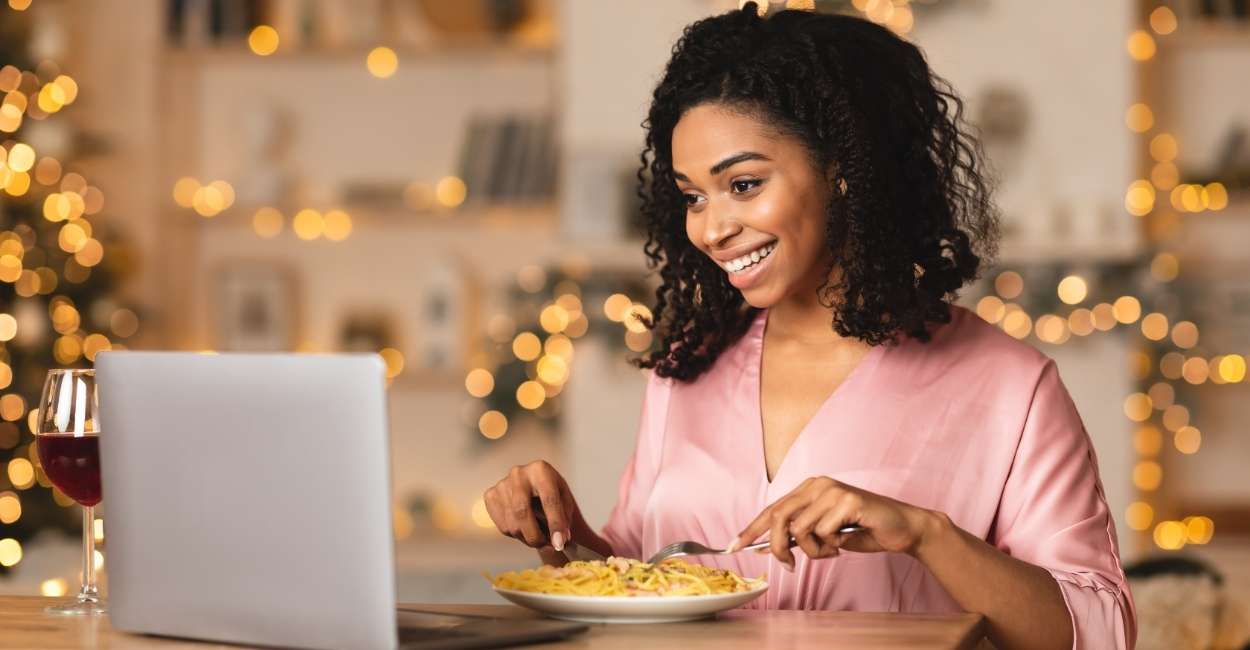 Every girl wants to know how to be a good girlfriend in a long-distance relationship. After all, they don't want their boyfriend to lose interest because of the distance.
If you're in one, you know how distance can make you both cranky and fight more often for no valid reason. You may also worry whether he found a better woman.
Ultimately, to sustain the bond and make it thrive, you need to treat him right! So, read on to figure out how…
How To Be A Good Girlfriend In A Long Distance Relationship? 20 Effective Ways
Long-distance relationships are hard, especially because you can't have each other's warm hugs or the consoling forehead kisses. Along with all the overwhelming emotions, it's not unusual to blow your fuse and act like a meanie.
So, if you don't wanna hurt your man, here are all the little things you can do!
1. Schedule Visits
Always ensure that the next visit is on your schedule. It will ensure that both of you look forward to seeing each other instead of complaining about being apart.
Visit each other often to ensure that you keep the familiarity. Sometimes, you can even plan the schedule by yourself if he is too busy with work or other commitments.
2. Send Him Small Tokens Of Love
As his girlfriend, you already know what makes him happy. So send these small tokens of love. It will make him feel loved and remind him always that you are there for him. He'll know you will leave no stone unturned to make him the happiest man.
3. Plan A Virtual Date
Although you can't walk through picturesque alleys holding hands, you can choose virtual dates.
Connect on any video call platform. Order his favourite food and spend some quality time as you would otherwise if you were together.
4. Be Honest With Him
To be a great girlfriend, make sure you stay honest and keep the relationship transparent. It will improve the quality of the relationship and show that you do not have anything to hide from each other.
5. You Can Do Fun Activities Together
Look out for fun activities you can do together even if you are apart. For instance, spend time together playing fun games or painting together.
The idea is to build intimacy while doing something fun. This will help you maintain positive feelings and be a better girlfriend.
6. Learn His Love Language
There are five languages of love. One language that works for you may not work for someone else.
So, you must learn his love language to make this relationship work and sustain a long-distance relationship. This will help you convey your love better to him.
7. Be His Zone Of Comfort
Instead of adding to his problems and degrading the relationship's quality, choose to be his person of comfort.
Try to help him in his rough times and be his peace instead of adding to more problems. It will strengthen your relationship further and ensure he can be comfortable around you.
8. Don't Assume
Rather than assuming anything, ask him what the problem is and what upsets him. Assumptions about the cause of a problem make it worse and lead to uncalled-for fights.
So make it a point to clarify, as it can help you get rid of misconceptions completely.
9. Use Technology To Get Close
There are many different types of apps that you can use to come closer to each other.
For instance, gaming apps are great if you're both into gaming. If you just want to have a bit of fun, you can play with filters with pictures. Or, compete to make each other look ridiculous.
When you share fun moments, you grow closer.
10. Work On How Long Distance Can End
Don't crib that you are in a long-distance relationship. Instead, make it a point to work on how you can end the long-distance phase.
Figure out an end goal before you can come out of this long-distance relationship.
11. Don't Forget To Spice It Up
Another important step is to keep up the spice in your relationship. Be more active in your sexual life, sexting with each other or teasing with naughty pictures. 
Don't hesitate to initiate sexting sessions as it will make your long-distance relationship much more happening than you think.
12. Don't Avoid The Awkward Conversations
As a good girlfriend in a long-distance relationship, ensure you never avoid awkward conversations. These can break many barriers and make the relationship smooth for the future.
Hence, instead of waiting for him to bring up those topics, take things in your own hands.
13. Enjoy Your Alone Time
Start enjoying your alone time. This could be some time spent with friends or with your family.
It will help you develop your personality and make you more attractive to your man. Your man will also crave your attention.
14. Respect Should Not Go Away
In a long-distance relationship, it is crucial that you respect each other and the time that you are spending apart. Ensure you respect his trust as well, and don't do anything that can hurt or make him upset.
15. Be Well Versed With His Schedule
Another way is to be well-versed with his schedule. Have a rough idea about what he might be doing at a given time. It reduces ambiguity and ensures that the relationship is transparent.
16. Be Spontaneous
To make your relationship fun and keep boredom and insecurity at bay, be spontaneous. Don't follow a strict routine or abide by too many inhibitions. Those are detrimental to your relationship.
17. Stay Positive
As a girlfriend, if you want to make this relationship work, then it is important that you stay optimistic.
Have the hope that no matter what, you will make this relationship last. This will add more meaning to the relationship and can positively impact longevity as well.
18. Write Love Letters
A great way to be a good long-distance girlfriend, ensure you write him intimate love letters. People have almost forgotten how to write love letters, but this carries a lot of positive emotions.
19. His Family Is Important Too
Remember, you have responsibilities towards him and his family. Try to make an effort to know how they are doing or if they need anything. This will also make him understand that you are responsible and willing to make this work.
20. Avoid Considering The Third Person's Opinion
Do not get influenced by any third person's opinions on how they think your relationship should be. Try to be objective and take your call about your relationship instead.
Remember, they aren't a part of your relationship and have no idea how things are working. They may not want to harm your relationship, but they know too little to help!
A word from ThePleasantRelationship
It takes much effort and hard work to make a long-distance relationship work, and this effort has to come in from both sides. So, while you follow these steps, make sure your man also reciprocates your actions.
To make your relationship definitely work, communicate your expectations to him. Let him know how you'd show love to him and know how he'd make you feel valued.
Stick to your promises, and you'll have your dream relationship!
Surabhi Kedia
Surabhi wakes up every day with a drive to craft words that can create a soulful impact. Creatively adventurous, she is always seeking to learn new skills and acquire new experiences. With a hidden soft corner for languages (especially Urdu), she writes poetry occasionally, binges on romantic shows, and LOVES to talk. A hustler, admirer, chaser, Surabhi is just another-someone who refused to give up on her dreams. She says, she is just somebody who's trying to make herself a writer and for now, she's just writing...